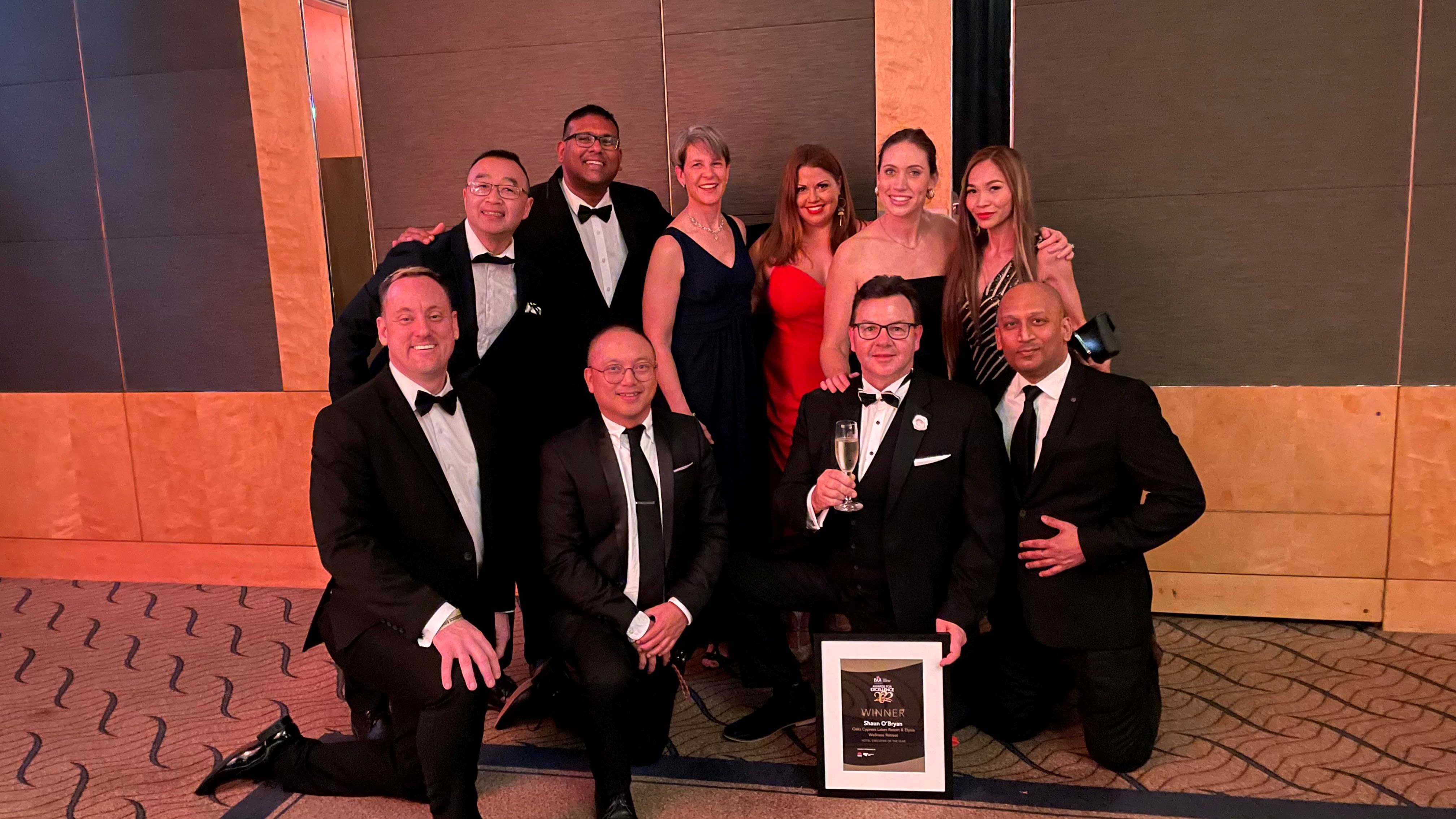 Oaks receives a Tourism Accommodation Australia NSW Award for Excellence 2022
21 JULY 2022: Oaks Hotels, Resorts and Suites has had one of its high performers, Shaun O'Bryan from Oaks Cypress Lakes Resort and Elysia Wellness Retreat, recognised at the prestigious Tourism Accommodation Australia (TAA) NSW Awards for Excellence 2022 as the Hotel Executive of the Year.
The TAA NSW Awards for Excellence 2022 honour the achievement of excellence in a wide range of categories in the accommodation industry, including accommodation, restaurants and bars, and people. This year's awards highlight the accommodation providers and individual contributors who have delivered the most exceptional experiences - a notable achievement in a year of fierce competition thanks to a surge in domestic travel.
"We are delighted to have been recognised at this year's TAA NSW Awards for Excellence 2022 and I would like to congratulate our deserving individual award winner Shaun O'Bryan, who has shown outstanding leadership, determination and innovation throughout the past year," said Craig Hooley, Chief Operating Officer for Minor Hotels Australia and New Zealand.
Other finalist placements included:

Regional Superior Hotel of the Year
Oaks Casuarina Santai
Oaks Cypress Lakes Resort

Deluxe Hotel of the Year
Elysia Wellness Retreat
Health Club & Spa Facilities of the Year
Elysia Wellness Retreat

Housekeeper of the Year
Juanita Wallace – Oaks Casuarina Santai

Sales & Marketing Talent of the Year
Krissi Neal – Oaks Corporate Office/Oaks Cypress Lakes Resort
-Ends-
About Oaks Hotels, Resorts & Suites
An industry leader in, Oaks Hotels, Resorts & Suites provide a home away from home for both savvy corporate travellers and leisure tourists alike. Maintaining consistently high standards of amenities and services across the board, each Oaks property prides itself on connecting the visitor to the spirit of its locale. Exemplified by quality and affordability, Oaks welcomes guests to an ever-expanding group of more than 60 properties in Australia, New Zealand, the United Arab Emirates, India and Qatar.
Oaks Hotels, Resorts & Suites is a member of the Global Hotel Alliance (GHA), the world's largest alliance of independent hotel brands.
www.Oakshotels.com | Facebook www.facebook.com/Oakshotels |
Instagram @Oaks_Hotels #OaksHotels | YouTube www.youtube.com/Oakshotels
###
For more information or to arrange an interview, please contact:
Anne Wild & Associates – PR Representatives, Australia and New Zealand
Nikki Collins
Email: ncollins@awassociates.com.au
Phone: +61 2 9440 0414 | +61 405 533 362