Victoria
Victoria Accommodation & Hotels
Oaks' range of first-class hotels in Victoria provides every visitor with access to a multitude of activities and tourist attractions in the cultural metropolis of Melbourne. Explore our excellent Victoria hotel options that are perfect for a city escape.
With hidden laneways, fantastic dining and easy access to great shops and cafes, it's easy to see why this fantastic city has been voted Australia's most liveable city. Be sure to pack your hiking boots for a day trip out to one of Victoria's lush trails and stop along the way to taste the local wine and produce.
We have the perfect range of accommodation options to suit your next holiday. Whether you need to escape reality with a short break, spend some time as a family and explore a new destination with a family holiday, or leave the kids with the grandparents and book a couples getaway.
Our hotels in Victoria are perfect for those needing a place to stay while on a business trip, with serviced apartments that make you feel at home and are perfect for longer stays. Plus, some of our locations feature on-site meeting facilities.
Explore Oaks' Victoria accommodation, ranging from hotels to serviced apartments and suites - you are sure to find the perfect place for your next holiday.
Melbourne
A city like no other, Melbourne blends culture and art with stunning scenery and culinary excellence.
Melbourne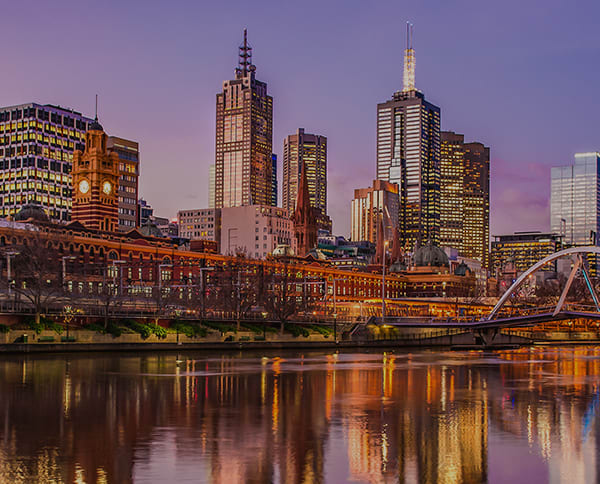 Offers
Discover our great hotel and resort offers in Victoria to help make your next stay truly unforgettable
View More