Melbourne, Victoria, Australia
Oaks on William
"Surprisingly Awesome"
Loved this place. We had an apartment overlooking the park and the balcony was a special touch. Room was very clean and stylish. Great location, walking distance to everything you need in Melbourne. Will definitely be staying at this place if we return.
— jasmine p, TripAdvisorRead Reviews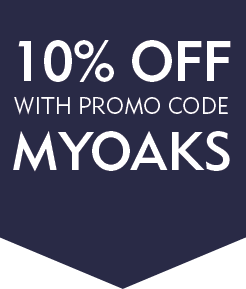 Enter promo code MYOAKS when making a booking to receive a 10% discount & join the loyalty program.
OVERVIEW
OAKS SERVICED APARTMENTS IN MELBOURNE CITY
Set against a backdrop of outstanding shopping, dining and entertainment experiences, Oaks on William is the ideal choice for leisure or business guest seeking quality accommodation and a prime city address.
With various modes of transport on your doorstep – including the free City Circle tramline and train station – Oaks on William provides a convenient and luxurious base from which to explore Melbourne's eclectic surroundings.
---
Address: 350 William Street, Melbourne VIC 3000
Reservations: 1300 554 275
Reception: 03 8329 6600
Email: william@theoaksgroup.com.au
Parking: $30 per night, please pre-book. Very Limited onsite undercover car parking. Entry on Singers Lane via La Trobe St, short term parking bay in front of hotel for check-in. Extension of Parking (where available): FOC til 12pm, $15 until 6pm. Alternative Parking: MINT Parking ($15 for 24 hours).
Download Fact Sheet
Gallery
Wander through our contemporary hotel visually. From our sophisticated guest rooms to our fabulous onsite facilities, Oaks on William has it all.
Features
Oaks on William offers an impressive selection of onsite offerings including a café and bar, gymnasium and business facilities.
Room Types
Explore our stylish 4.5 star accommodation options varying from Studios to 2 Bedroom Apartments, each designed superbly and some offering enviable views of the city skyline.
View All Rooms
Special Offers
With Oaks Hotels & Resorts special offers, there's never been a better time to book that getaway
View More
Extra Offers
Brother Thomas Cafe

Start your morning with an expertly brewed coffee at Brother Thomas café located in the lobby. Enjoy a selection of cakes, mini pies, and light meals.
What's Around?
Oaks on William is conveniently situated near Melbourne's Convention Centre, Bourke Street Mall and Queen Victoria Market.
Oaks on William
Located just 20 minutes from Melbourne Airport by car or Taxi, Oaks on William offers affordable onsite parking (bookings essential). We're also 5 minutes from Southern Cross Station by taxi.
What's Around?
Beyond the steps of Oaks on William are a myriad of culinary delights, designer, high-street and vintage retailers, underground bars, cocktail lounges, entertainment hot spots and iconic attractions all waiting to be explored.
What Would You Like To Do?
Located in the heart of Melbourne's city centre, Oaks on William offers the perfect hub from which to explore the best that this vibrant, culturally diverse city has to offer.
Date: 13 December 2017 - 11 December 2018
Venue: 328 Swanston Street
Things To Do In Melbourne
State Library Victoria
Baby Bounce
From newborns to toddlers, Baby Bounce is a special time for you and your little one. Join the State Library Victoria every Tuesday, Wednesday and Thursday for a fun, interactive session of stories, songs and rhymes with the Library's own show-stopping storytellers. Baby bounce is for children aged two and under, their parents and carers. It is held three times a week: Tuesdays 10:30am to 11:00am Wednesdays 10:30am to 11:00am Thursdays 11:30am to 12:00pm
Melbourne
fortyfivedownstairs
Bailer - Duality
Date: 30 January 2018 - 10 February 2018
Venue: 45 Flinders Lane
Featuring paintings and sculptural works that traverse liminal states of being, Duality aims to explore the ever-changing state of the human condition. Through abstraction, the viewer is immersed, unlocking their own mutable states of mind and coming to understand that nothing ever stays the same. All is fluid, moving. Capturing a likeness of something that already occupies space has never really interested Bailer. Instead, the development of a personal style and the refinement of an enjoyable cathartic process takes precedence. Process is the most important part of Bailer's artistic expression, and is clearly apparent in his work. Painting publicly in Melbourne for nearly 20 years, Bailer holds an influential position within the graffiti community, and his style is instantly recognisable. Bailer's letters are deeply grounded in the traditions of the localised, wild style of graffiti culture, while his studio practice and public art incorporate a broad range of artistic modes.
Melbourne
State Library Victoria
Art of the islands with Michelle P Brown
Date: 31 January 2018
Venue: 328 Swanston Street
Discover the rich and sophisticated heritage of visual art left by the Celtic, Pictish, Anglo-Saxon and Viking peoples who inhabited the British Isles and Ireland between the withdrawal of the Romans c. 410 and the Norman Conquest in 1066. Professor Michelle P. Brown discusses cultural landmarks – such as the Book of Kells, the Tara Brooch and the Aberlemno Stones – that illuminate this fascinating period of history. Presented in partnership with Monash University and the University of Melbourne. Michelle P. Brown FSA is Professor Emerita of Medieval Manuscript Studies at the School of Advanced Study University of London and a Visiting Professor at University College London and at Baylor University. She was formerly the Curator of Illuminated Manuscripts at the British Library and has published, lectured and broadcast widely on medieval cultural history. Her latest book is The art of the islands.
Oaks Hotels & Resorts