Oaks Casuarina Santai Resort Completes Multimillion Dollar Refurbishment
- Trending Tweed Coast the ideal destination to escape the winter blues -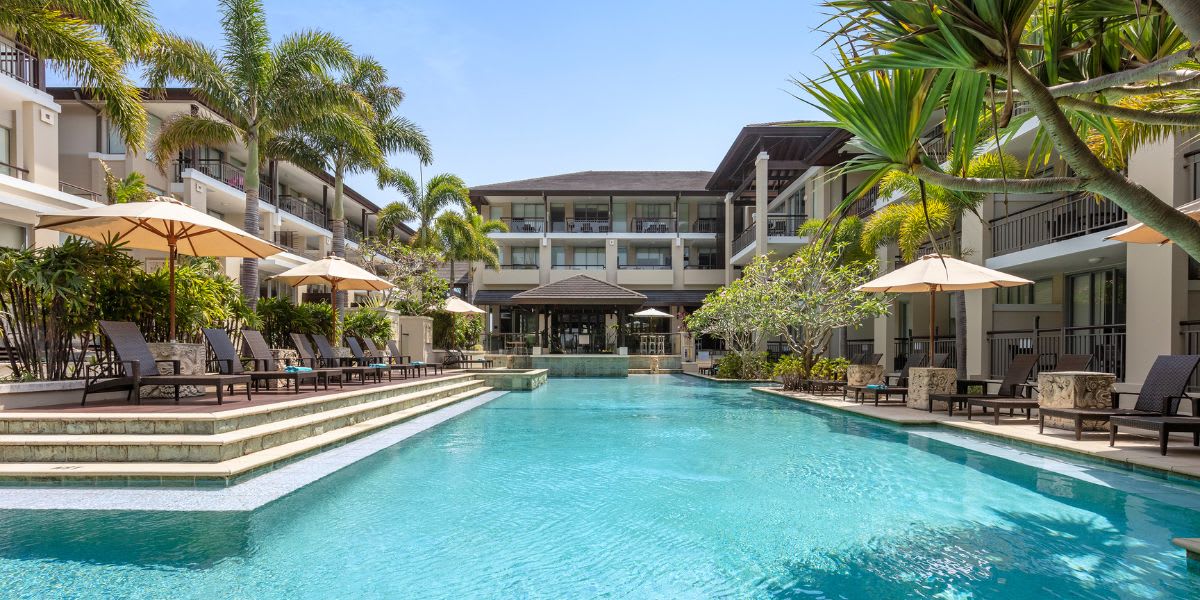 Just in time for winter escapes and school holidays, the spectacular Oaks Casuarina Santai Resort has completed its extensive refurbishment, with new common areas and guest rooms ready to welcome guests for sun-filled stays and poolside getaways.
Whilst sympathetic to the property's original Balinese-inspired stye, the new renovation injects plenty of contemporary coastal features to modernise the resort, complement the idyllic location, and appeal to a younger travel demographic.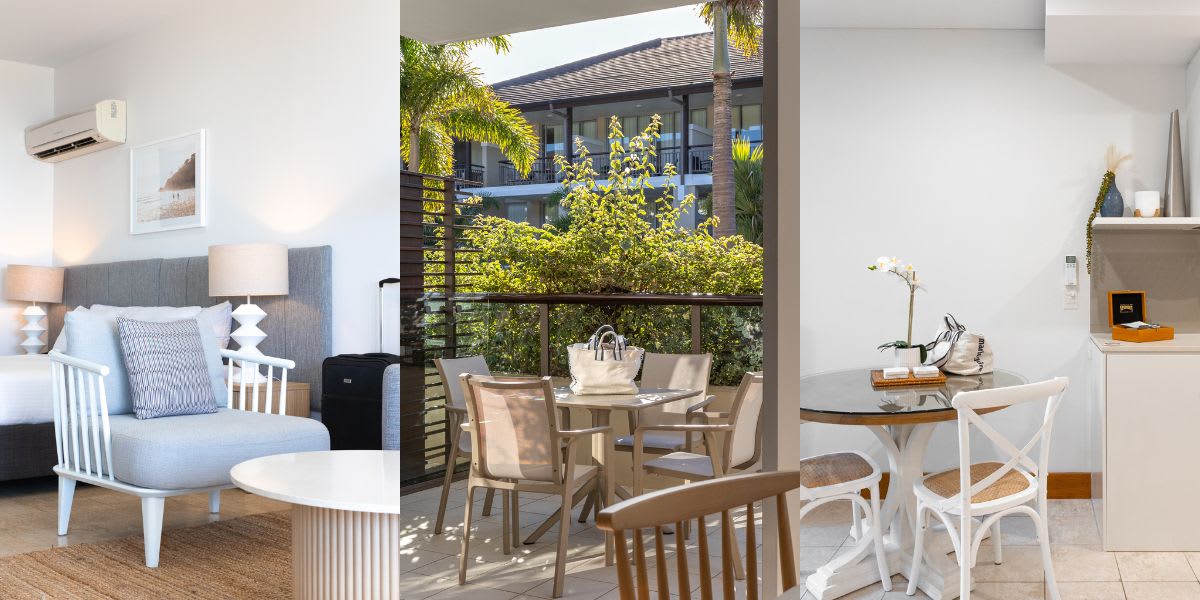 Common areas of the resort have been transformed through brand new furniture, painting, tactile replacement, and extensive landscaping. In the Lanai lounge and foyer, dark timbers have been replaced with fresh whites and custom-created premium furniture which invites guests to get together and unwind in a luxe setting. And while some existing pieces, such as coffee tables and buffets, have been upcycled and reused in the new-look hotel, many have been specifically designed for the project using sustainable, premium commercial-grade materials such as timber and rattan – including fresh poolside furniture. Each piece of common area furniture was carefully considered, including terracotta pots dotted throughout the resort which were imported from Morocco.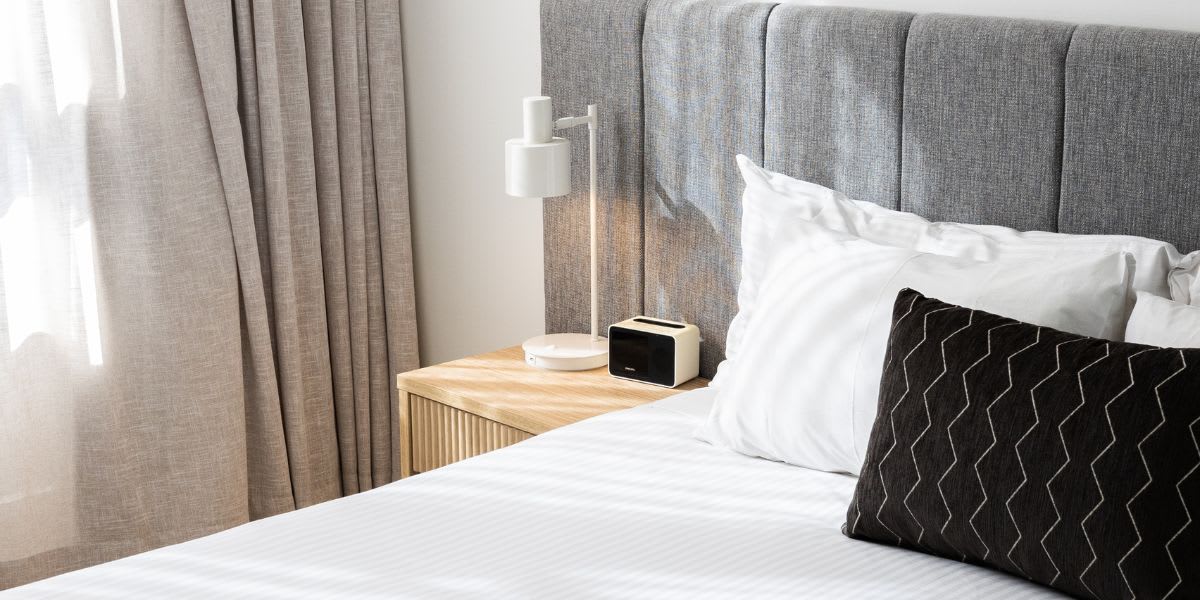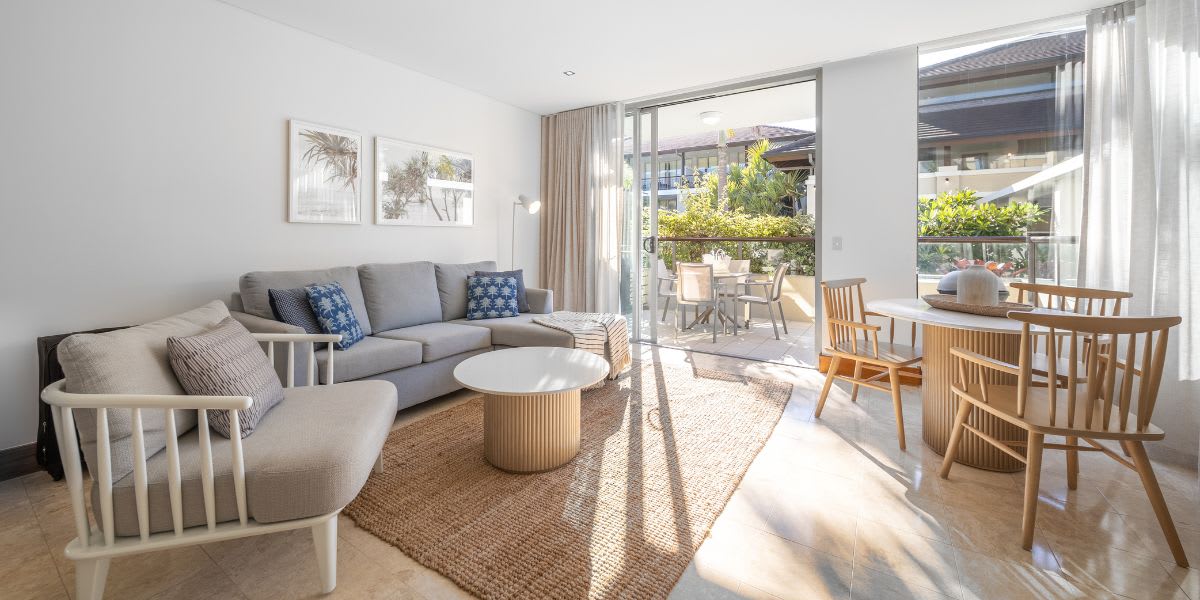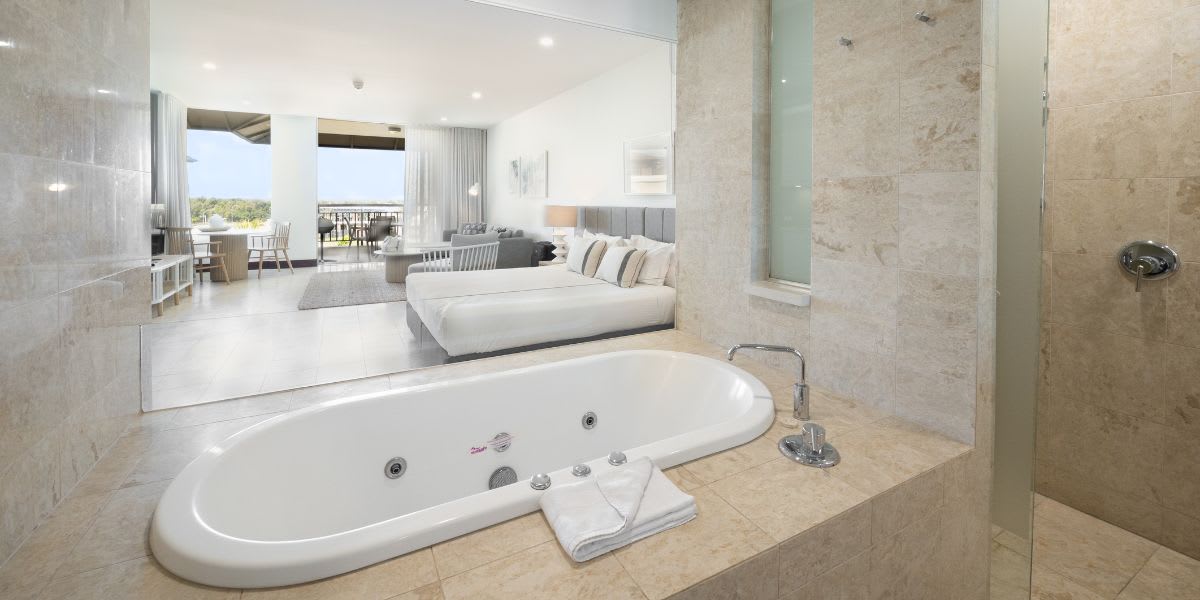 The project also involved refreshing every guest room with new furniture packs including modern L-shaped sofas and feature armchairs, new paint, polished floors, eco-friendly light fittings, and sheer and block-out curtains to allow the natural sunlight to flow, without compromising guests' comfort and privacy.
To authentically anchor the new interior décor to the property's coastal location, Oaks Casuarina Santai Resort engaged local artist, Sera Wright, to photograph a series of nearby beaches, then framed the unique images as bespoke pieces of art in every guest room.
"This refurbishment has significantly elevated the standard of the resort, with guests already enjoying the new contemporary design, from the welcoming lobby and picture-perfect poolside to the bright guest rooms and lush new landscape design. Guests now come in as a visitor and go back as a storyteller" said Raul Dev, General Manager of Oaks Casuarina Santai Resort.
"Sustainability was a priority at every stage of the design process, from replacing lighting and selecting furniture fabrics to creating more eco-focused gardens and eliminating single-use plastics from the property. The refurbishment was completed under Oaks management in partnership with the property's owners, investors, and stakeholders. We are grateful for their support."
Understanding that guest safety and security is a key consideration of the guest experience, the security fencing and CCTV cameras have been replaced, while all four elevators in the resort have been replaced, enhancing guest experience and efficiency.
-ENDS-
About Oaks Hotels, Resorts & Suites
An industry leader in, Oaks Hotels, Resorts & Suites provide a home away from home for both savvy corporate travellers and leisure tourists alike. Maintaining consistently high standards of amenities and services across the board, each Oaks property prides itself on connecting the visitor to the spirit of its locale. Exemplified by quality and affordability, Oaks welcomes guests to an ever-expanding group of more than 60 properties in Australia, New Zealand, the United Arab Emirates, India and Qatar. Oaks Hotels, Resorts & Suites is a member of the Global Hotel Alliance (GHA), the world's largest alliance of independent hotel brands. www.oakshotels.com
Oaks Hotels, Resorts & Suites is a member of the Global Hotel Alliance (GHA), the world's largest alliance of independent hotel brands and utilizes GHA DISCOVERY, the world's largest loyalty programme for independent hotel brands.
www.oakshotels.com | Facebook www.facebook.com/oakshotels |
Instagram @Oaks_Hotels #OaksHotels | YouTube www.youtube.com/Oakshotels
For more information or to arrange an interview, please contact:
Anne Wild & Associates – PR Representatives, Australia and New Zealand
Nikki Collins
Email: ncollins@awassociates.com.au
Phone: +61 2 9440 0414 | +61 405 533 362