The Great Aussie Roadtrip: East Coast Adventure
After the devastating bushfire season experienced in Australia this summer, it's now more important than ever to travel on our home soil and support our local communities. With so many incredible places right on our doorstep, why not take this opportunity to explore our own backyard?
One of the best ways to see Australia is to simply hit the open road and head out on a Great Aussie Roadtrip.
To help you plan your next adventure, we've put together our ultimate East Coast roadtrip, beginning in Sydney and heading all the way up to balmy Port Douglas in Tropical North Queensland.
This roadtrip is all about sunny days, sandy feet and stunning coastal views. But, the best part is that it can be enjoyed year round – even in winter! Since you're heading north to the tropics, the weather (and water!) will only get warmer as you go.
With our range of fully self-contained apartments all over Australia, Oaks Hotels are the ideal home away from home on your journey. Enjoy the freedom to make your own meals, freshen up your laundry and relax with all the usual comforts of home while you're on the road.
So, let's load up the car and head out on our East Coast Adventure!
▼ Sydney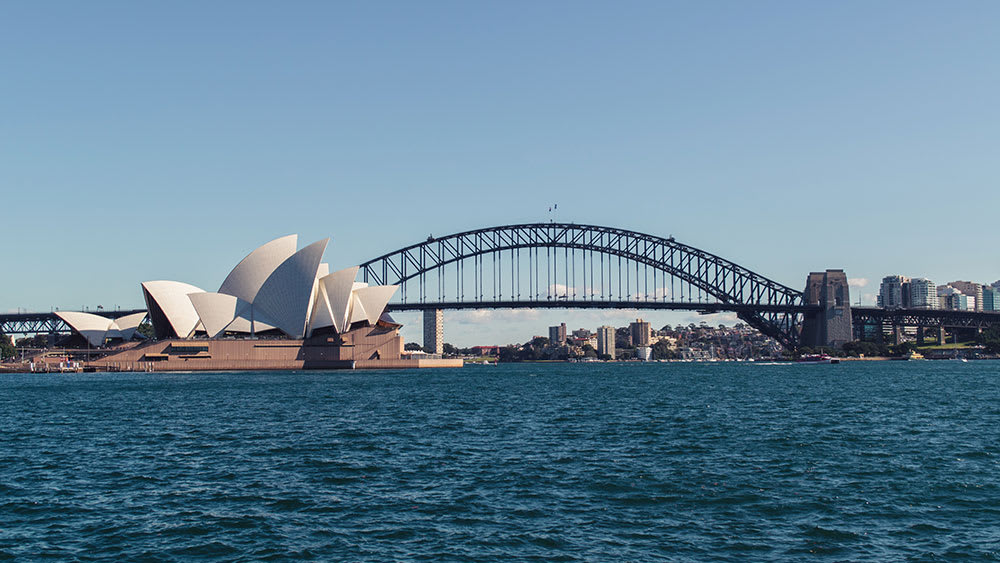 Our first stop is in Sydney – home to iconic Aussie sights such as the Sydney Harbour Bridge and the Opera House, as well as a CBD buzzing with cafes, bars and restaurants. Soak up the big city vibes before cruising to the coast.
▼ Port Stephens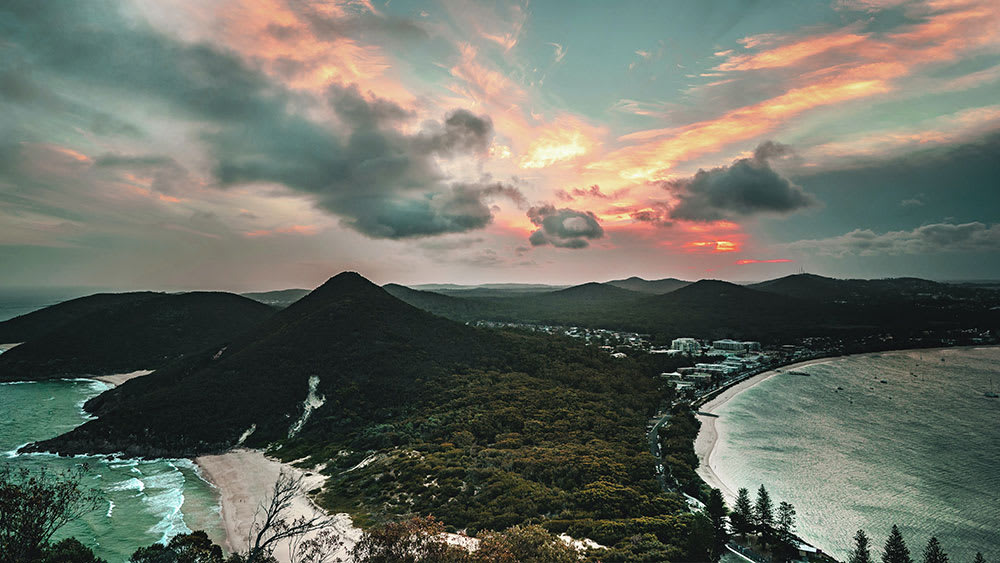 Located about 2.5 hour's drive from Sydney, Port Stephens is the perfect place for a coastal getaway. Boasting over 25 beaches and sheltered bays, as well as a range of adventure activities, such as sandboarding and 4WD tours through the dunes, you'll never be short of things to do. Be sure to walk up Mt. Tomaree for breathtaking views over Port Stephens and surrounding islands.
▼ Yamba
After a long day's drive up the coast, you'll find yourself in the charming coastal town of Yamba. It's easy to see why this place has become a beloved family holiday destination for generations, with its endless beaches, epic surf breaks and carefree culture. Stretch your legs on a stroll up to Yamba lighthouse, then grab some local fish and chips to enjoy on the sand at sunset.
▼ Gold Coast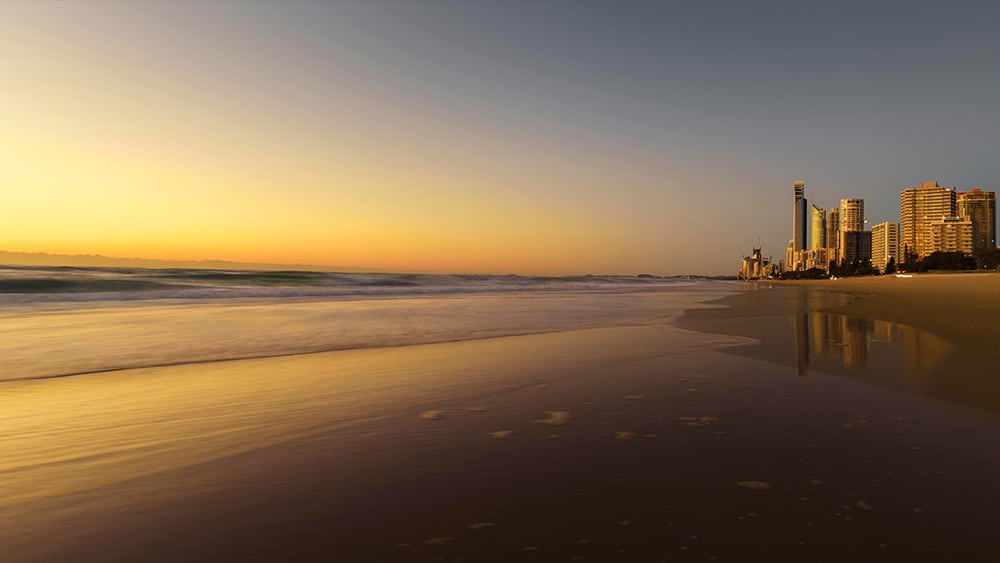 After a few lazy days in Yamba, it's on to the hustle and bustle of the glittering Gold Coast. Take your pick from golden beaches, world-class surf breaks, thriving café and culinary culture and lively entertainment and nightlife options. Need a break from the big city buzz? Head to the charming mountain villages of the lush hinterland and enjoy artisan delights, vineyards, distilleries and fresh local produce.
▼ Sunshine Coast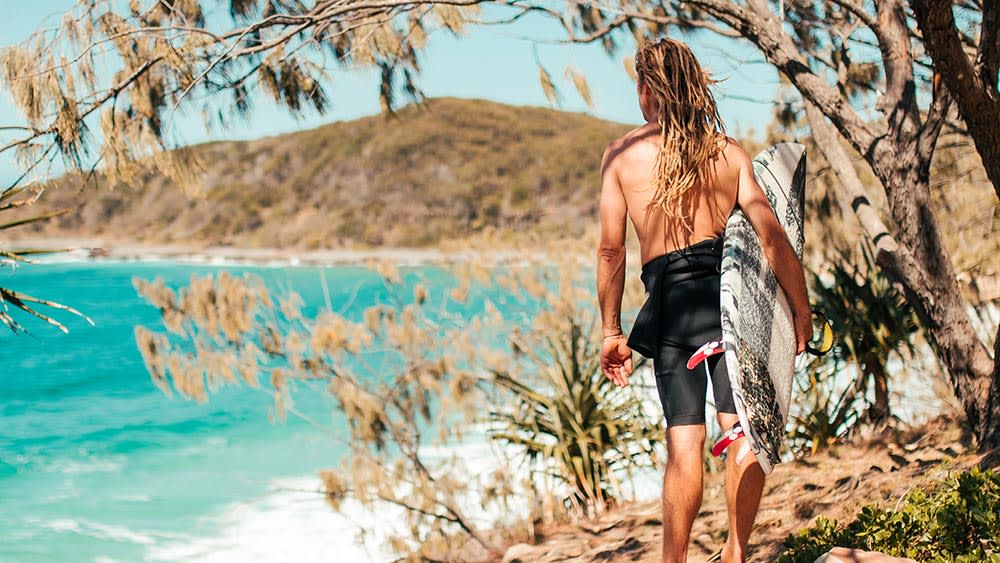 Next, it's time to visit the Sunshine Coast. Away from the glitz of the Gold Coast, the effortlessly cool Sunshine Coast seems to be permanently set in holiday mode. From family-friendly Caloundra and easygoing Alexandra Headland to oh-so-trendy Noosa, the Sunshine Coast is home to a number of sun-kissed coastal towns – so, why not spend a few days and explore them all?
▼ Hervey Bay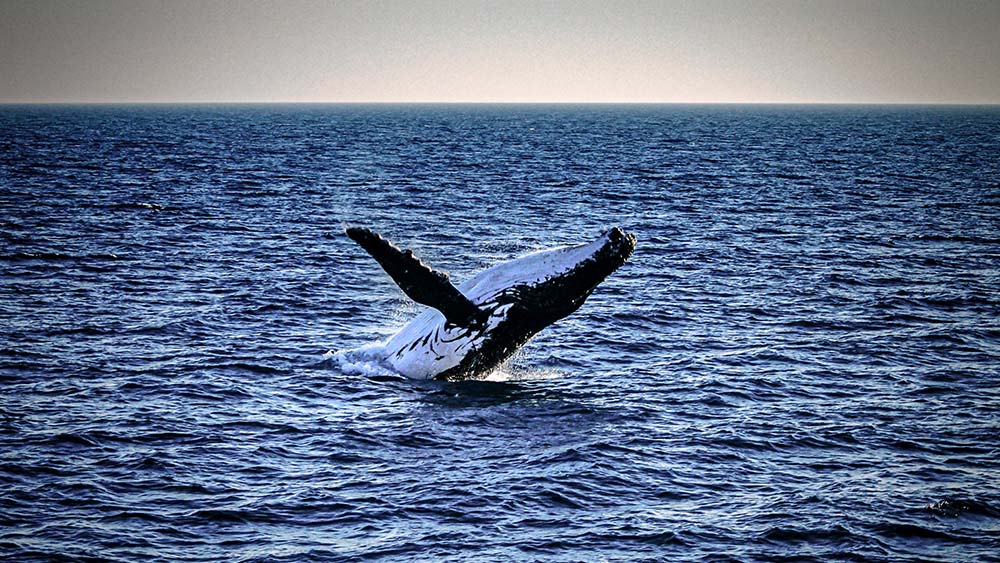 Nestled between the mainland and World Heritage-listed Fraser Island, Hervey Bay is a laidback, postcard perfect coastal town where all you need to worry about is where to lay out your beach towel. Simply spend your days sunbaking, swimming and café hopping. If you're travelling between July and October, you may even get the chance to spot some migrating humpback whales as they cruise along the coast.
sun-kissed coastal towns – so, why not spend a few days and explore them all?
▼ Gladstone
Located about 3 hour's drive north of Hervey Bay, in the centre of the Southern Great Barrier Reef, Gladstone offers a great base to explore nearby coral cays and the tropical paradise of Heron Island or Lady Elliot Island.
Fishing aficionados will also love throwing in a line at Gladstone's highly coveted fishing spots, such as Lake Awoonga, Farmers Point or the remote Pancake Creek.
▼ Mackay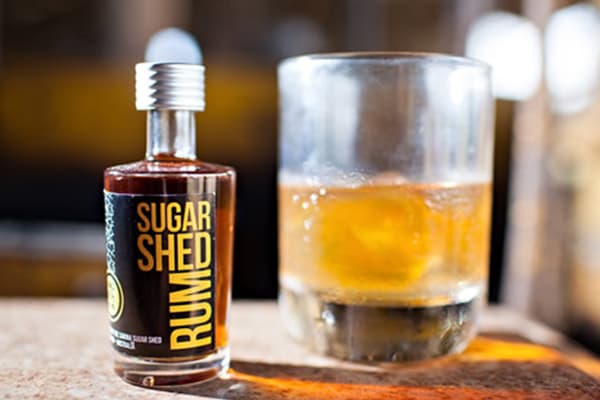 As you venture north from Gladstone, stop in at Yeppoon for an early lunch of fresh local seafood, before hitting the road to Mackay – the sugar capital of Australia. Drive past the endless sugar cane fields then stop in at Sarina Sugar Shed to sample some of the local sweet treats, such as fairy floss and ice cream for the little ones and butterscotch schnapps or spiced rum for the adults.
▼ Airlie Beach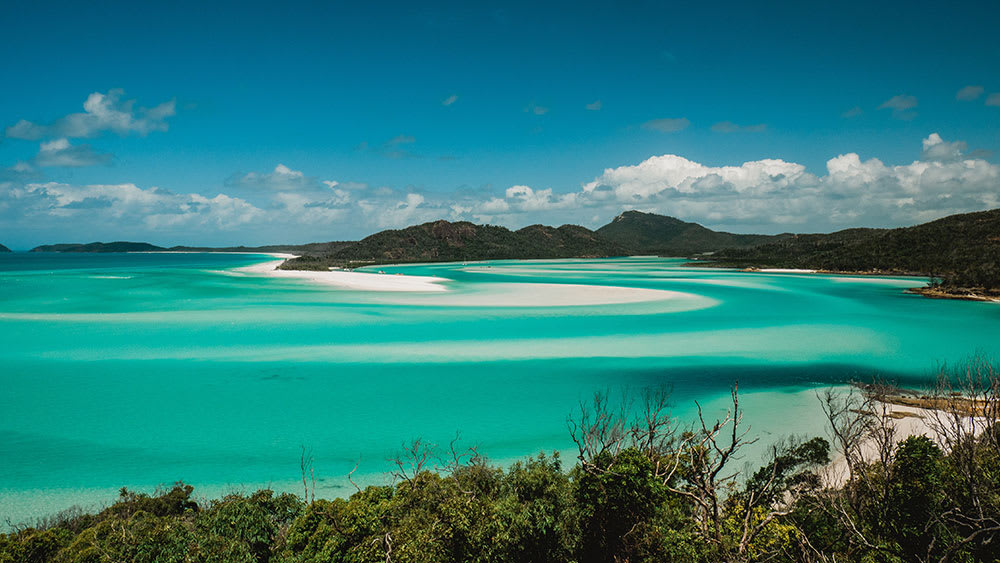 As you continue your journey north, you'll find vibrant Airlie Beach,
located about 1hr 45 min north of Mackay – an essential stop on every East Coast roadtrip. Airlie Beach is the gateway to the stunning Whitsunday Islands, where you can enjoy snorkelling, sailing, and the softest, whitest sand you've ever seen.
▼ Townsville
Another day's drive will get you to the historic city of Townsville. Marvel at the grand 19th century buildings, stroll The Strand, Townville's picturesque beachside foreshore, or jump on a ferry to Magnetic Island. Located just 20 minutes offshore, Magnetic Island is the picture of paradise: palm-fringed beaches, golden sand, and crystal clear water. Hire some snorkelling gear to explore the colourful world underwater, or put on your hiking boots for the famous Forts Walk – you may even see some of the island's resident koalas.
▼ Mission Beach
As you make the 5 hour journey from Townsville up towards Port Douglas, why not make an overnight stop halfway at beautiful Mission Beach? Located well off the usual tourist track, Mission Beach is a quiet coastal sanctuary – no crowds, no worries. Hire a bike for the day and choose your own adventure between the rainforest and beach trails.
▼ Port Douglas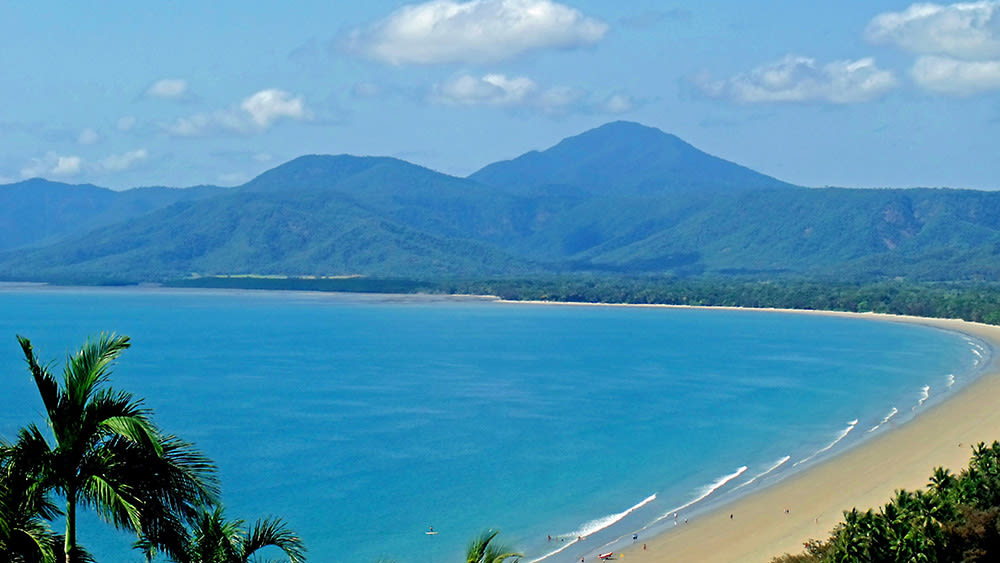 We end our trip in tropical Port Douglas, which offers the perfect blend of laidback luxury. Port Douglas is smaller and slightly less tourist-y than nearby Cairns, but still offers award winning dining, boutique shopping and easy access to the Great Barrier Reef and the Daintree Rainforest. While most beaches in the region can be unsafe for swimming during stinger season, Port Douglas' protected Four Mile Beach offers the added bonus of safe swimming all year round. As you soak up the warm weather and tropical island vibes, you'll be forgiven for wanting to stay a little longer before making the trip back down south.
Are you ready to hit the road on your very own Great Aussie Roadtrip? Stay and save with Oaks Hotels when travelling around Australia this year!
Back
Oaks Hotels & Resorts