City | Food and Wine
05 June 2016
5 Favourite Coffee Shops In Melbourne
Melbourne and coffee: name a more perfect pairing? Known across the globe for its coffee culture, the great city of Melbourne is dedicated to all things coffee from roasting to grind size to perfecting that milk texture. Throughout the Victorian capital find blink-and-you-miss-it hole-in-the-wall cafes and dimly lit espresso bars packed with the cool crowd, through to charming neighbourhood cafes where locals gather to chat at communal tables. What do they all share? A no compromise ethos for exceptional coffee.
Local Melbournians each have their favourites, then there are the cafes pushing boundaries with new inventions and technical skills. Whether you want to try the latest brewing methods or drink the best flat white of your life, we've rounded up our favourite Melbourne coffee shops and cafes that make Australia's coffee capital proud.
Market Lane Coffee
Regarded as one of Melbourne's major coffee players, Market Lane Coffee is a specialty café and coffee roaster with six shops across Prahran, Queen Victoria Market, Therry Street, Carlton and Collins Street in the city. That means there's always a great coffee within reach. With a strong emphasis on 'coffee purity', Market Lane has made headlines for its bold move to remove soy milk, skim milk and decaf coffee from the menu. This cafe sources beans from across the globe, from Ethiopia to Brazil, and coffee is served in season – meaning you may be in for a surprisingly different taste each time you visit.
Cool coffee tip: If you pass by the roastery, there's a 24/7 vending machine with coffee beans and filter papers. True coffee aficionados can take roasting and brewing classes too.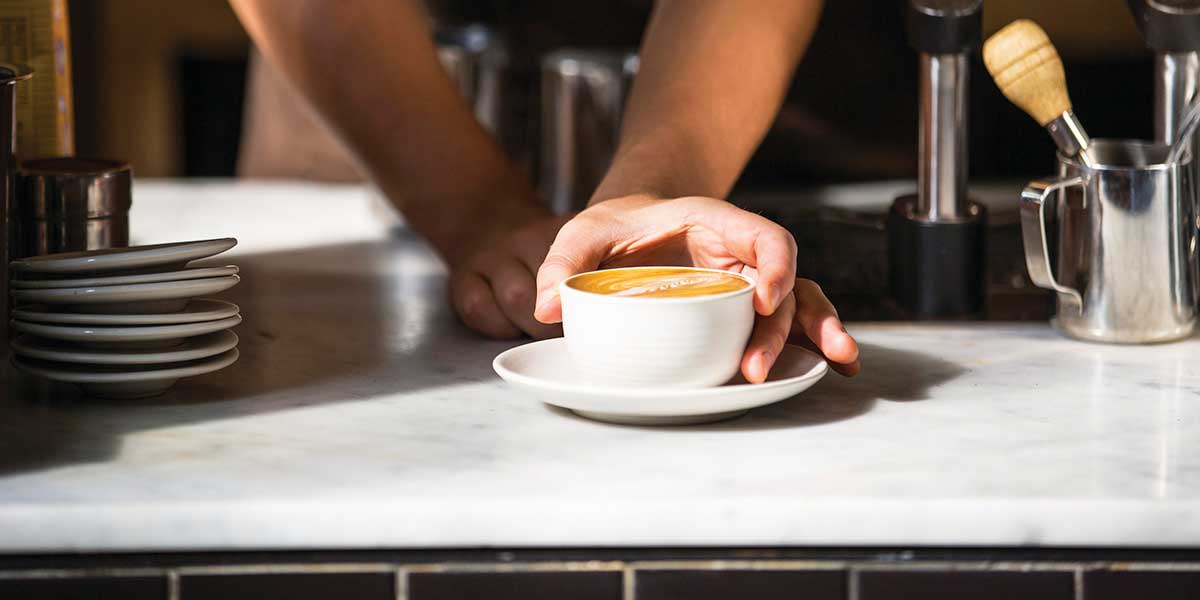 Industry Beans
Coffee doesn't get much better than top-grade brews served at boutique roaster Industry Beans in Fitzroy. Once a warehouse, this cutting-edge style café truly defines Melbourne's internationally renowned coffee culture, with a passion for coffee that extends to its global sourcing, roasting process and masterful brewing techniques. While the espresso and filter coffee is served up with precision, the venue also prides itself on its homemade ethos with breads, pastries, chocolate and juices all made in-store daily. This Melbourne gem knew it was onto a good thing and has since opened cafes and espresso bars in Sydney and Brisbane too.

Cool coffee tip: While there is a focus on high-quality single origin coffee, Industry Beans also experiment with drinks like cold brew bubble tea with coffee-soaked tapioca pearls. If you're feeling experimental, give it a try.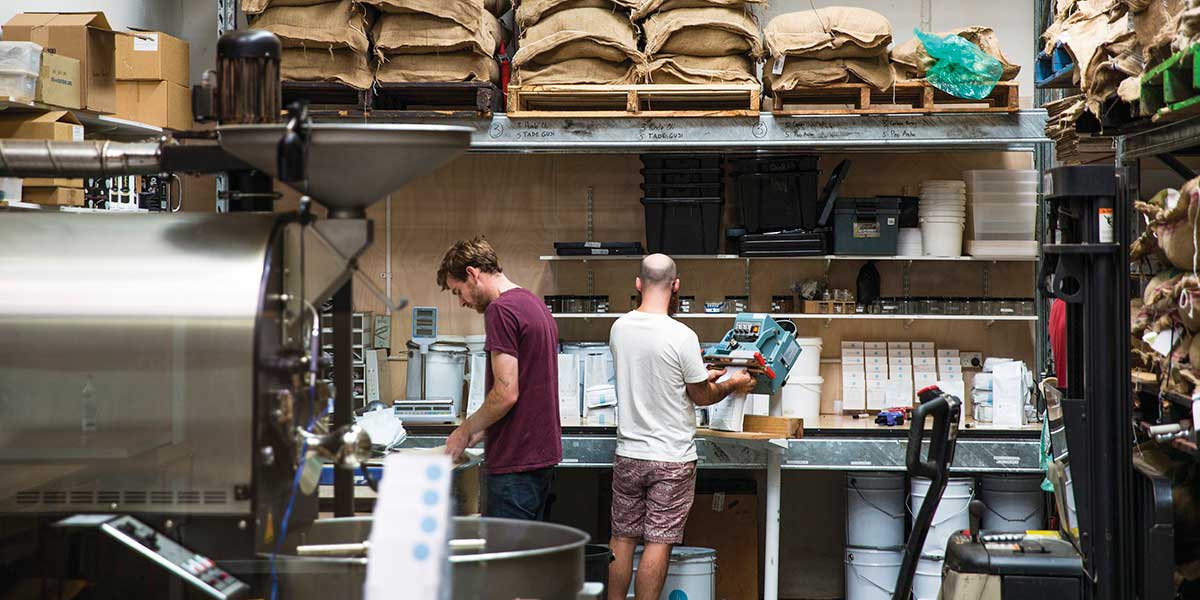 Aunty Peg's
When is a coffee shop not just a coffee shop? Melbourne loves to push boundaries when it comes to all things coffee, and Proud Mary roastery is one doing something quite different. At Aunty Peg's in Collingwood you can venture behind-the-scenes at this roasting house that's also a coffee bar, training centre and retail shop. If you've always wanted to try different brewing methods, there's a dedicated bench where you can try out V60, Clever Dripper, AeroPress and French press before you buy these devices to use at home. Pull up a seat and try cold brew from a beer tap or a strong espresso – just don't ask for milk, there's none here.

Cool coffee tip: Drop by on Saturday mornings for a free cupping session and learn to taste coffee like a roaster.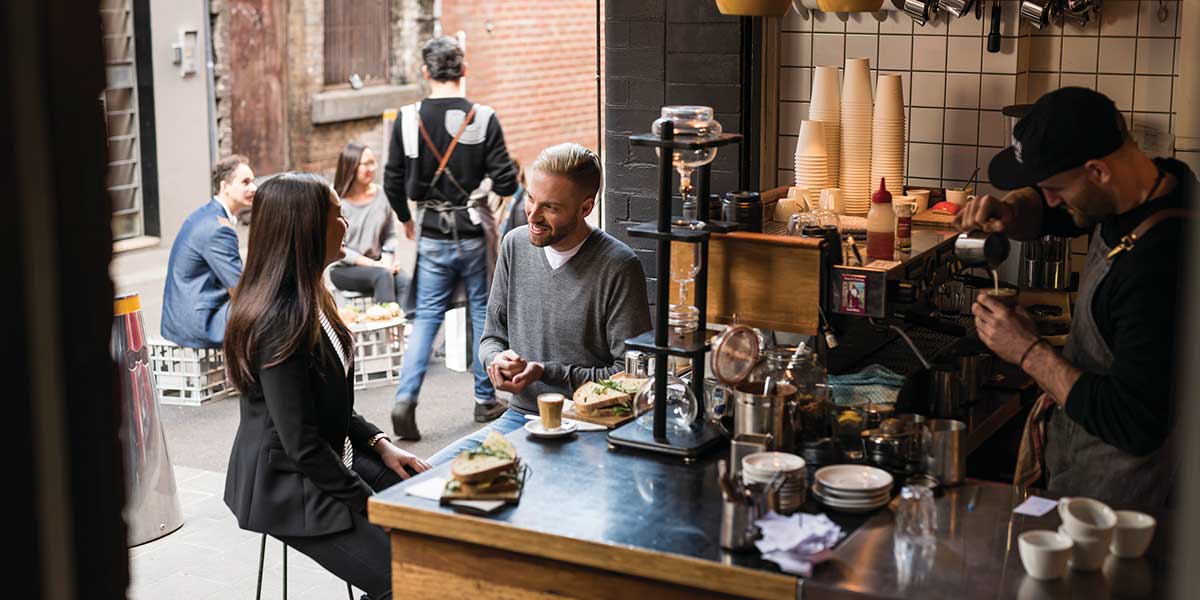 Top Paddock, The Kettle Black and Higher Ground
These sister cafes in Richmond, South Melbourne and the CBD have garnered a cult-like status with locals and visitors alike looking for a caffeine hit and a fantastic all-day breakfast menu. Sitting on the verge between cafe and restaurant, expect exceptional Instagram-worthy dishes (and interiors) along with the high level of coffee one expects from a top-rated Melbourne cafe.

Cool coffee tip: Fame comes at a price – there's often a queue out the door, especially on weekends, so give yourself plenty of time, go early or better yet, make a booking for a table.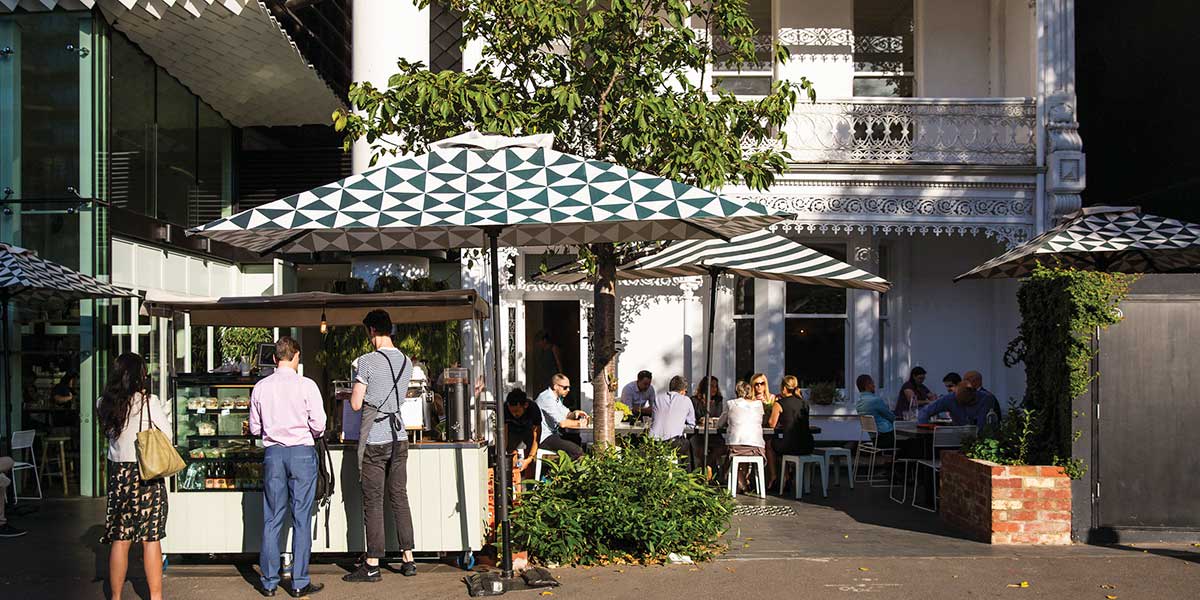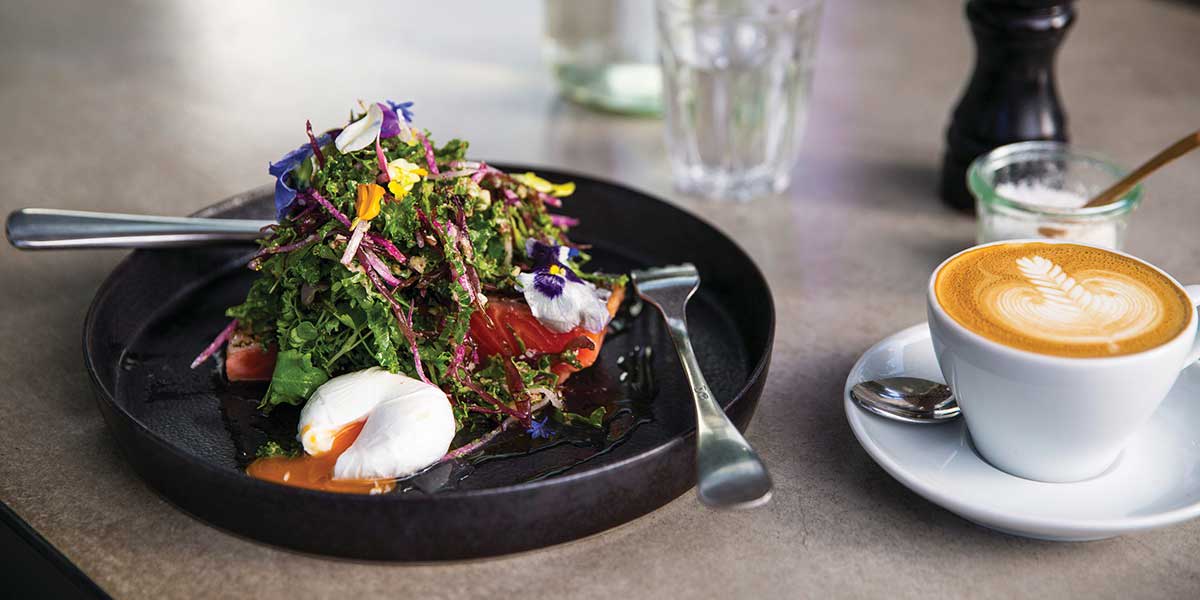 Seven Seeds
Dive deep into Melbourne's coffee scene and you'll come across the folks behind Seven Seeds. The owners pushed Melbourne's "third wave" coffee culture forward when they opened St ALi at a time when the average cuppa joe was a dark, bitter roast. Selling that brilliant cafe in 2008, they soon opened Seven Seeds roastery and cafe in an old warehouse in Carlton. Drop in to try the Golden Gate espresso blend or choose a single origin.

Cool coffee tip: These guys also run coffee shops Brother Baba Budan and Traveller Coffee in the CBD.