Family | Adventure
19 March 2023
14 of the best things to do with kids in Toowoomba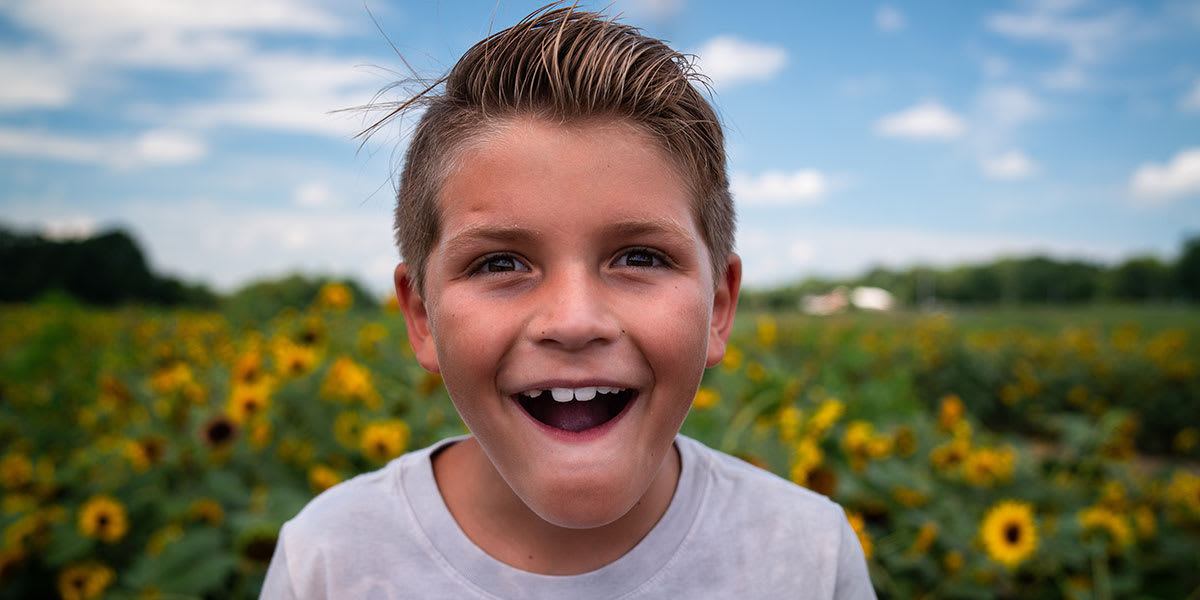 You'll find plenty of fun for all ages when you escape to Toowoomba, a two-hour drive west of Brisbane.
It's easy to keep the kids entertained with beautiful nature and parks, engaging historic sites and a booming art scene. Venture up the Great Dividing Range to explore this unique Queensland city and discover how this regional destination perfectly balances countryside calm with culture and cool. Here are the 14 best things to do with kids young and old in Toowoomba.
1. Catch the sunrise at Picnic Point
If your kids are early risers, Picnic Point is a great pitstop to take in gorgeous views or a beautiful sunrise. From the lookout you can take in breathtaking views of the Great Dividing Range. There's also a cafe serving lunch, three playgrounds to explore (including one with a rocket ship and hand-carved witch forest!), and easy walking tracks for bush walks.
2. Seek out playgrounds in historic Queens Park
The State Heritage-listed Queens Park first opened in the late 1800s, but with little kids in tow you'll be more interested in fun playgrounds than ancient oaks and verdant vegetation.
There are two big play areas to tire out the little ones. The Lindsay Street All-Access Playground features a Liberty swing, touch-and-feel play panels, sensory games and musical instruments, while the Margaret Street Playground has swings, trains, a merry-go-round, and water play station.
You'll also find tables and barbecues within the expansive 25-hectare park, so bring a picnic and make a day of it.
3. Chase down street art in laneways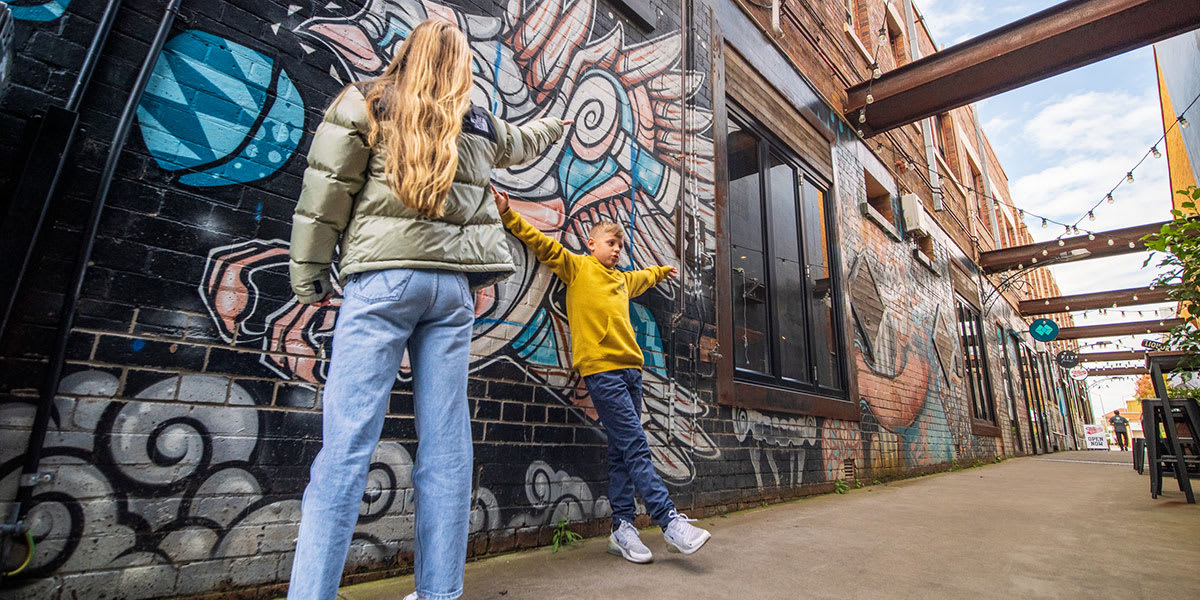 Back in 2013 an annual street art festival called First Coat started transforming the brick walls of inner-city Toowoomba into a colourful urban streetscape. Explore the laneways through the centre of town, snapping pictures with the vibrant large-scale murals and artworks that line the roads.
When your kids get tired, stop for a coffee and cake at Ground Up Espresso, a stone's throw from Oaks Toowoomba. Wear your comfortable sneakers – there are more than 50 large-scale street artworks to seek out!
4. Get to know the Jarowair Aboriginal people
North of Toowoomba, Gummingurru is an ancient ceremonial site on Jarowair country, located near the Highfields township. Book a tour to learn about the feasts and ceremonies held here every three years and explore the ancient stone arrangements to discover an emu, turtle, bunya nut and carpet snake.
Your guide will show you stone artefacts and how to grind ochre using giant stones, and there are even specially designed games for the kids to learn through play.
5. Go horse riding
Giddy up and join a trail ride along local tracks and through a working cattle farm with Cowboy Up Trail Riding. You'll trot through beautiful landscapes of farmland with towering mountains as the backdrop. Keep an eye out for wild deer, wallabies and plenty of birds hiding in the bush as you make friends with your new horse pal.
6. Get hands-on with history at the Cobb+Co Museum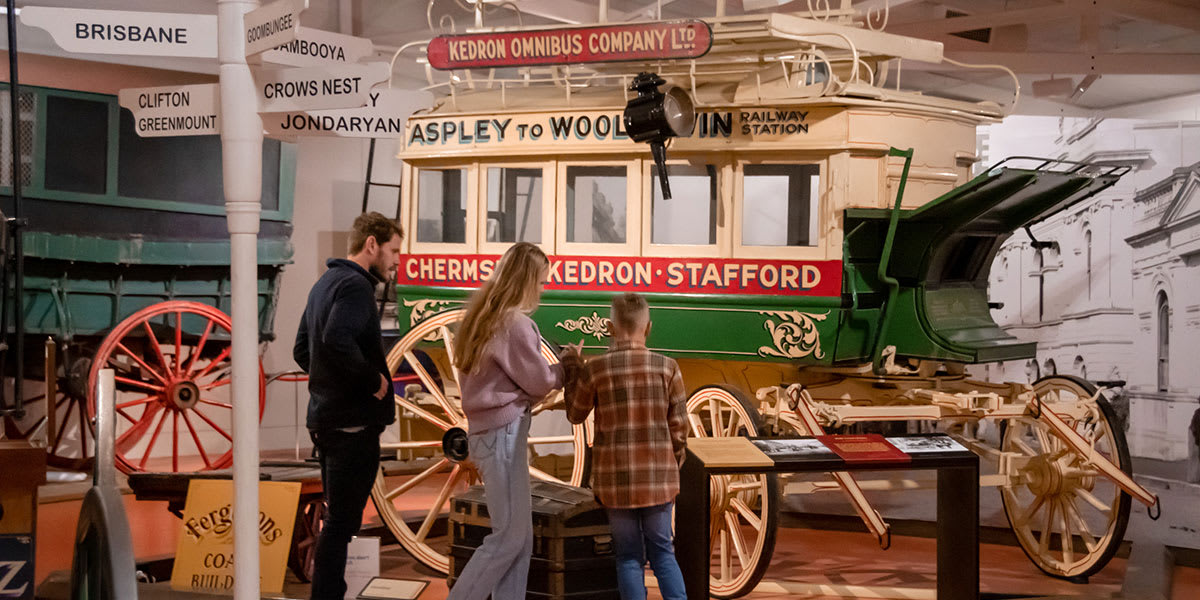 Education and entertainment collide at the Cobb+Co Museum, where your family can learn all about the pioneering history of Queensland. Explore the collection of horse-drawn vehicles and interactive displays designed just for kids. There are loads of engaging activities and fun ways for them to learn about Toowoomba's heritage.
7. All aboard at DownsSteam…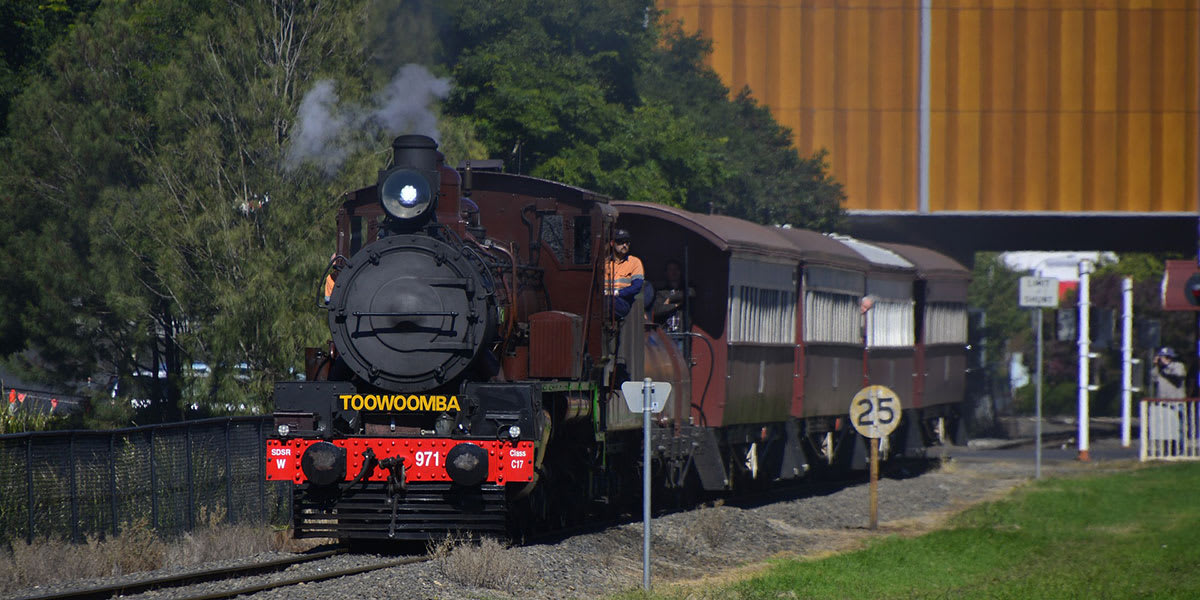 Speaking of transportation… if your kids love trains, they'll love the DownsSteam tourist railway and museum.
Run by a team of passionate volunteers, the group was originally formed to restore the last remaining steam locomotive built at the historic Toowoomba Foundry Company. Now you can visit the beautiful 1914-built "Southern Cross Works No. 28" – better known as the Pride of Toowoomba – and even see her in action on special occasions.
8. …Or board a miniature train
It's all about trains at Toowoomba, and once a month kids can ride on a miniature steam train at Lemway Park. For more than two decades the Toowoomba Live Steamers have popped up with its fleet of tiny trains, offering joy rides for the young and young at heart. Drop by on the third Sunday of each month, and be sure to wear enclosed shoes.
9. Chase the pride at Darling Downs Zoo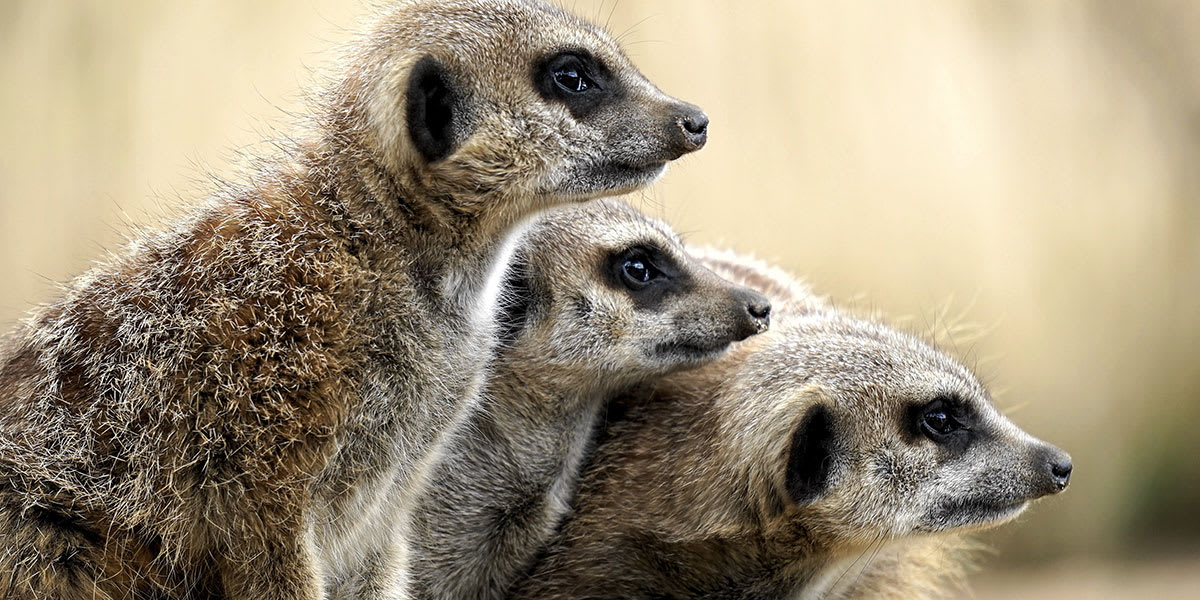 Lions and tigers, zebras and giraffes, meerkats and more all call the Darling Downs Zoo home. Located 45 minutes south of Toowoomba, if your family has a curiosity for animals and wants to meet some unusual and exotic species, drop by the zoo to meet them face-to-face and enjoy daily talks and feeding with the keepers.
10. Jump around at Kloud9ine Trampoline Park
Jump up, jump up and get down at Kloud9ine Trampoline Park. The kids will love exploring the endless, interconnected trampolines that come in all shapes and sizes. Jump off the walls, flip from trampoline to trampoline, and explore five different areas.
Mum and dad, this will really challenge your fitness!
11. Get creative at the Toowoomba Regional Art Gallery
Older kids, teenagers and those interested in art will enjoy exploring regional Queensland's oldest public art gallery. Set in a state-of-the-art facility, the Toowoomba Regional Art Gallery features three permanent collections with drawings, paintings and fine porcelain from Europe, Asia and Australia that date back to the early 1700s.
12. Connect with farmers at the Toowoomba Farmer's Markets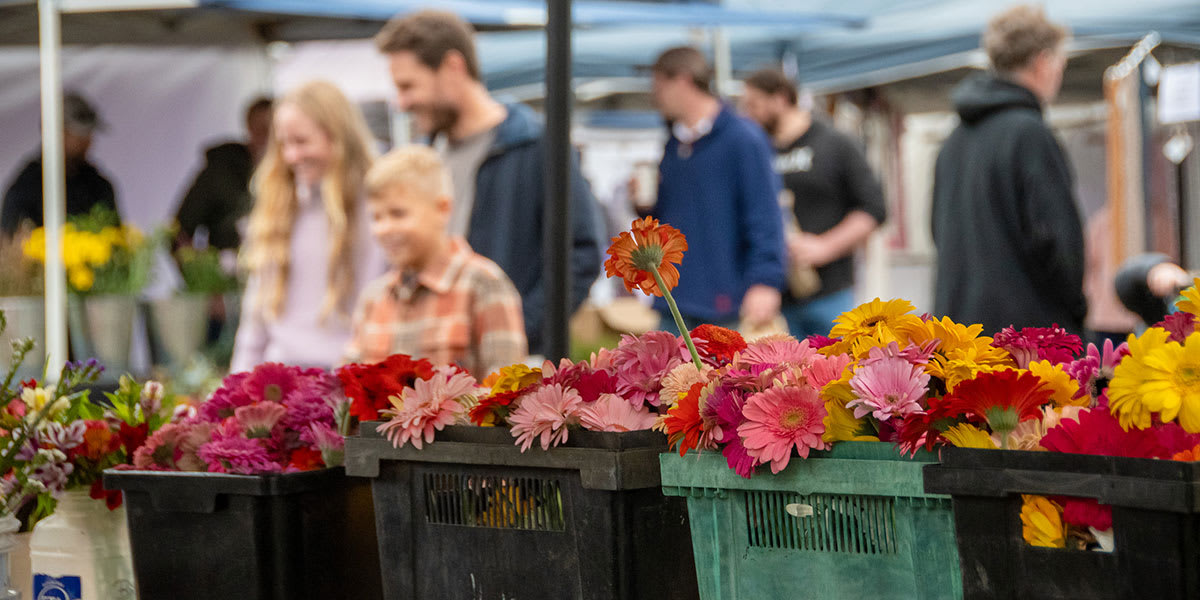 Meet farmers and producers and teach the kids about where their food comes from every Saturday at the Toowomba Farmer's Market. Popping up from 7am until noon under the windmills at the Cobb+Co Museum, you can chat to stall holders and find out what it takes to get that loaf of freshly baked bread or local meat on the table.
13. Go for a bush walk at Ravensbourne National Park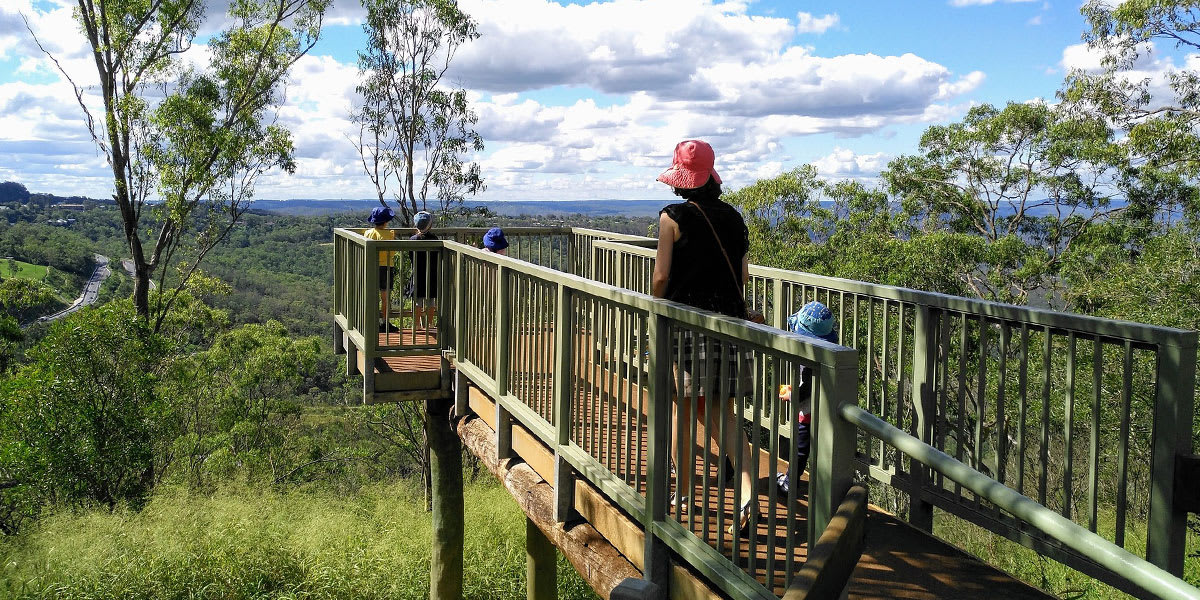 Swap the city for the bush and lace up your hiking shoes. Your family doesn't have to be mad-keen hikers to enjoy a short bushwalk, soaking up birdsong and the scent of eucalyptus.
Venture over to Ravensbourne National Park where you can enjoy beautiful views over the Scenic Rim and Lockyer Valley at the Gus Beutel lookout before hitting the trails. The Cedar Block circuit is a quick 500m return journey, perfect for very small children, while the longer Rainforest Circuit, at 1.7km return, and Palm Creek Circuit, at 3.6km return, will be just enough to keep primary-aged kids or teens entertained.
14. See a family-friendly show at Empire Theatre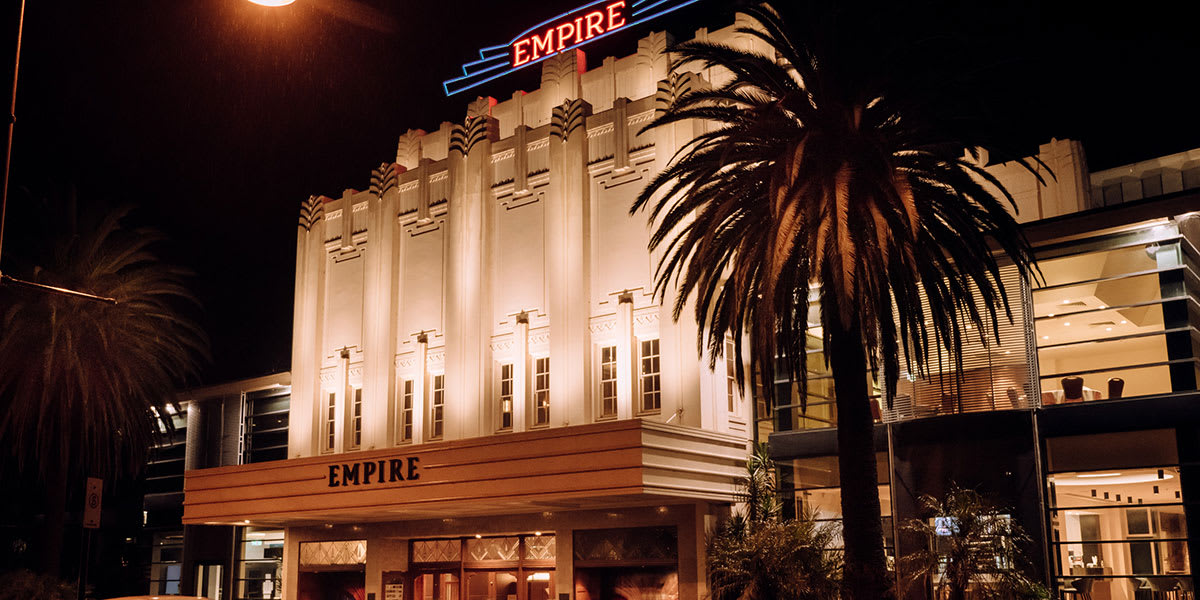 It's not just the glitz and glamour of the golden era at Toowoomba's art deco theatre. The old Empire Theatre is Australia's largest regional performing arts complex and usually offers stacks of family-friendly shows. Keep an eye out for award-winning children's shows that tour the stage here, especially during the school holidays.
Where to stay in Toowoomba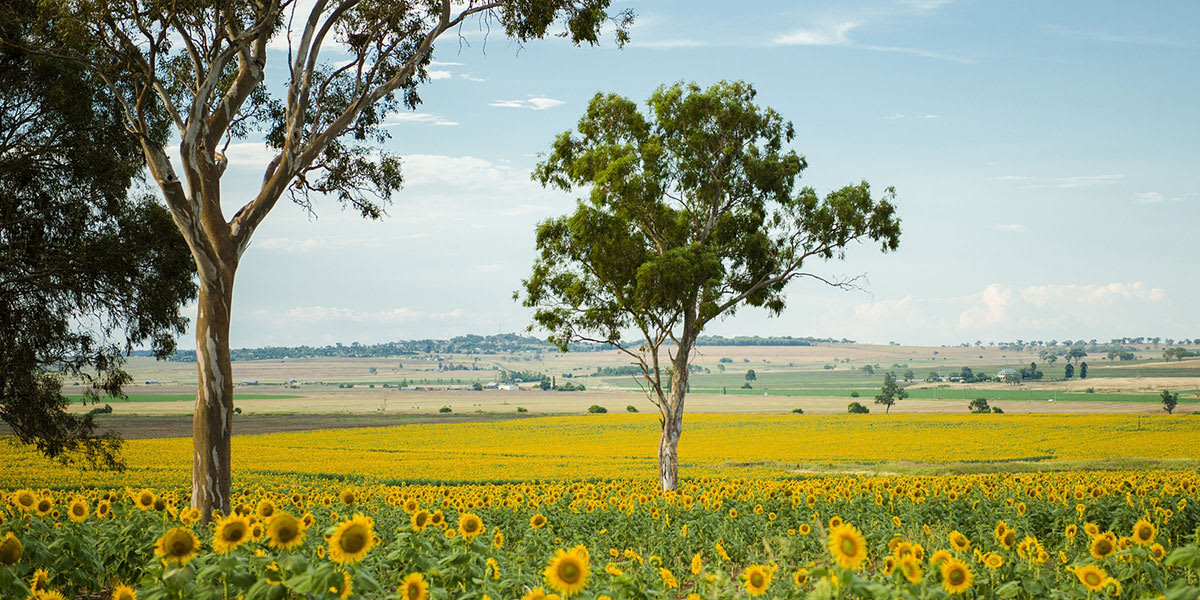 Set in the heart of the city, Oaks Toowoomba is the perfect base for your long family weekend or week-long adventure in the Darling Downs region.