City | Food & Wine | Family | Adventure
21 March 2023
12 of the Best Things To Do in Toowoomba
Toowoomba is a gem among Queensland towns. Perched high on the Great Dividing Range at 700 metres above sea level, Australia's second-largest inland city is fast making a name for itself with beautiful gardens, cool cafés and a booming street art scene.
Venture up the range to the commercial centre of the Darling Downs and find out why Toowoomba is the ultimate weekend getaway, combining countryside calm with culture and cool vibes. Just a two-hour drive from Brisbane, escape west and enjoy the charms of a heritage town with a young heart. Here are the 12 best things to do in Toowoomba.
1. Wander through Queens Park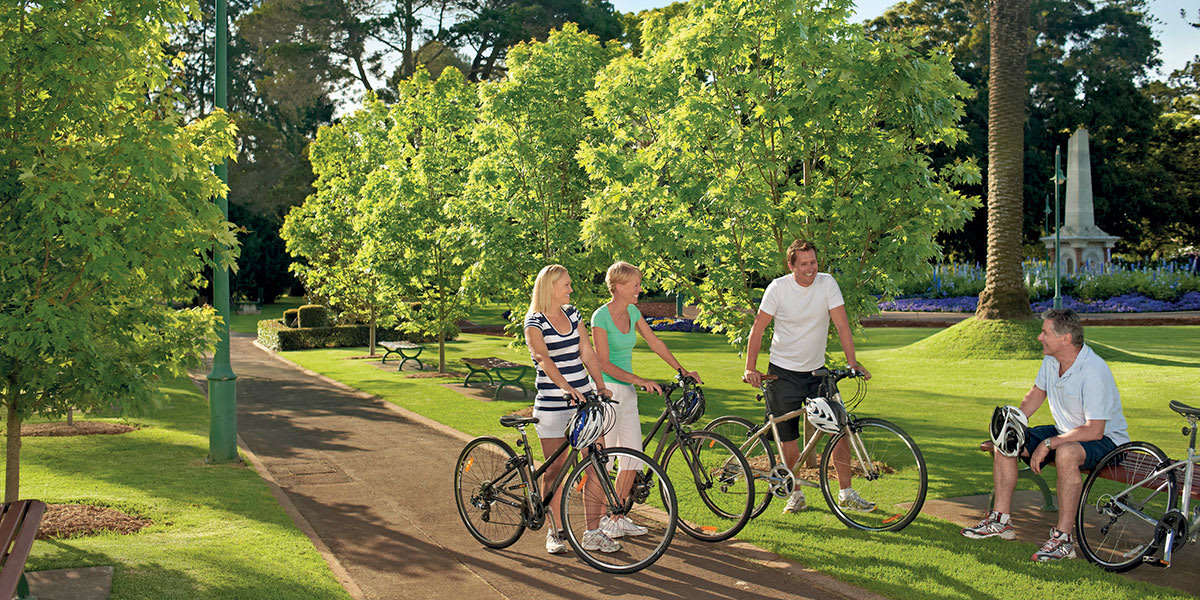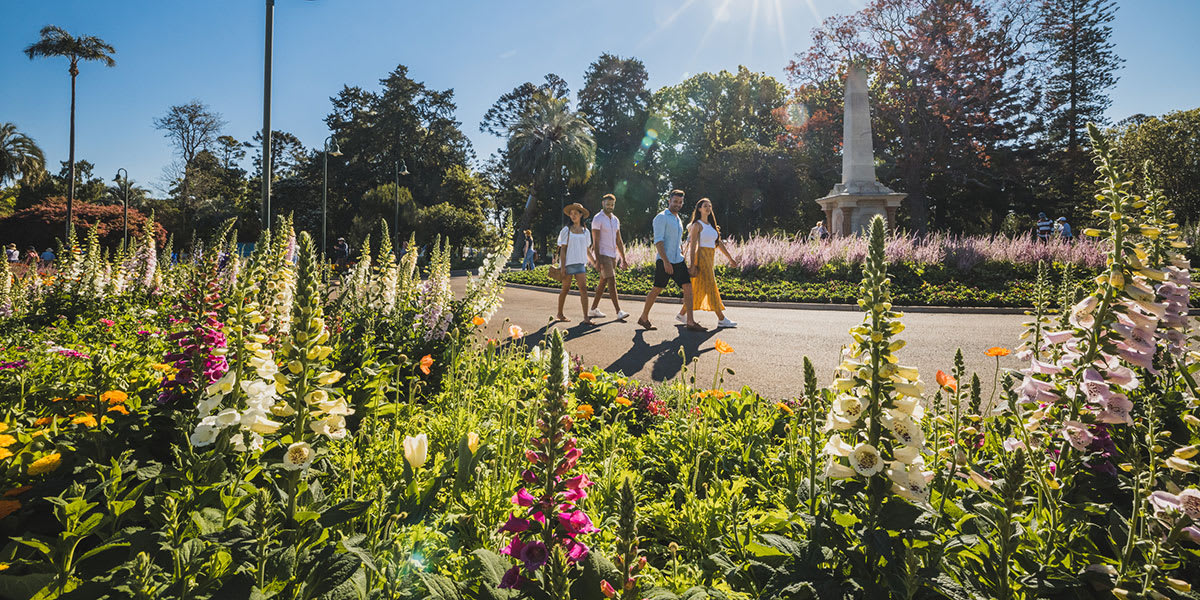 In the 1800s, botanist Walter Hill imported trees from Europe, Asia and across the world to plant this massive 26.3-hectare garden in the centre of Toowoomba. Fast forward 200 years and Queens Park is an essential stop for a stroll or picnic when in the city. It's even more fun when you visit during the award-winning Toowoomba Carnival of Flowers – more than 300,000 people flock to the city for this massive and colourful floral event each spring.
2. Go on a laneway street art crawl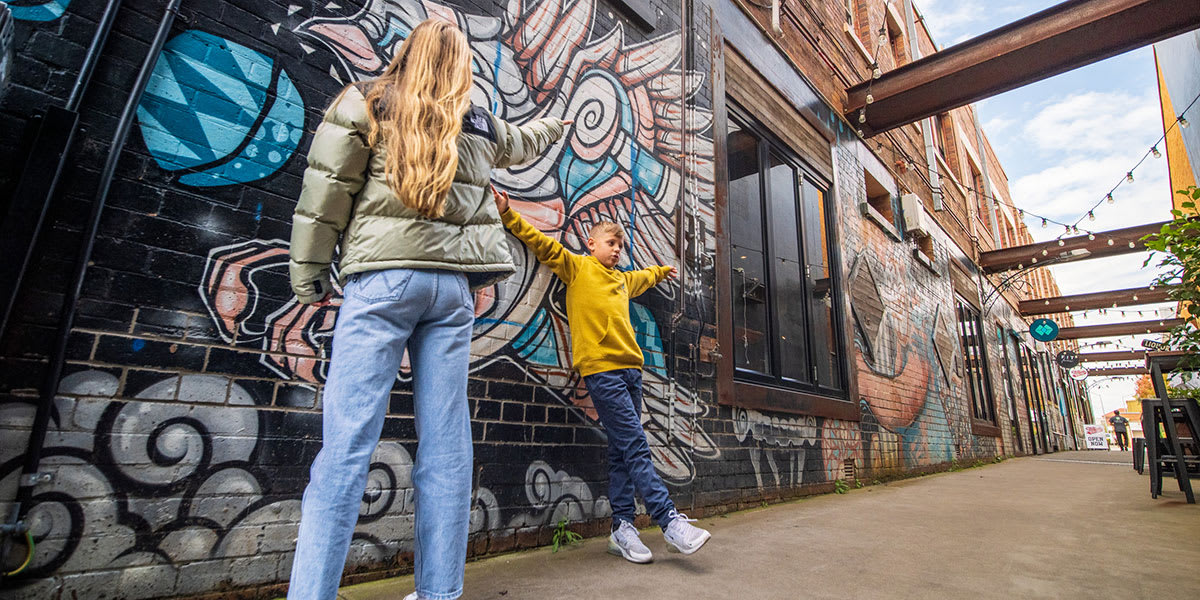 Toowoomba started an incredible street art festival called First Coat back in 2013, and in the decade since, its reputation in the street art scene has only grown. It's no problem if you can't visit during the festival, as these large-scale murals and art pieces stay up year-round.
Start your own art crawl at Ground Up Espresso, a stone's throw from Oaks Toowoomba, and get lost navigating the city's network of old laneways around Neil Street. There are more than 50 large-scale street artworks to seek out!
3. Explore history at the Cobb+Co Museum
Toowoomba's charm comes from its heritage, and you can learn more about the pioneering history of Queensland and Australia at the Cobb+Co Museum. You'll find a cool collection of horse-drawn vehicles within that were once used to get the state moving. Time your visit to join one of two daily guided tours to find out more about life during this era.
4. Shop local at the Toowoomba Farmer's Markets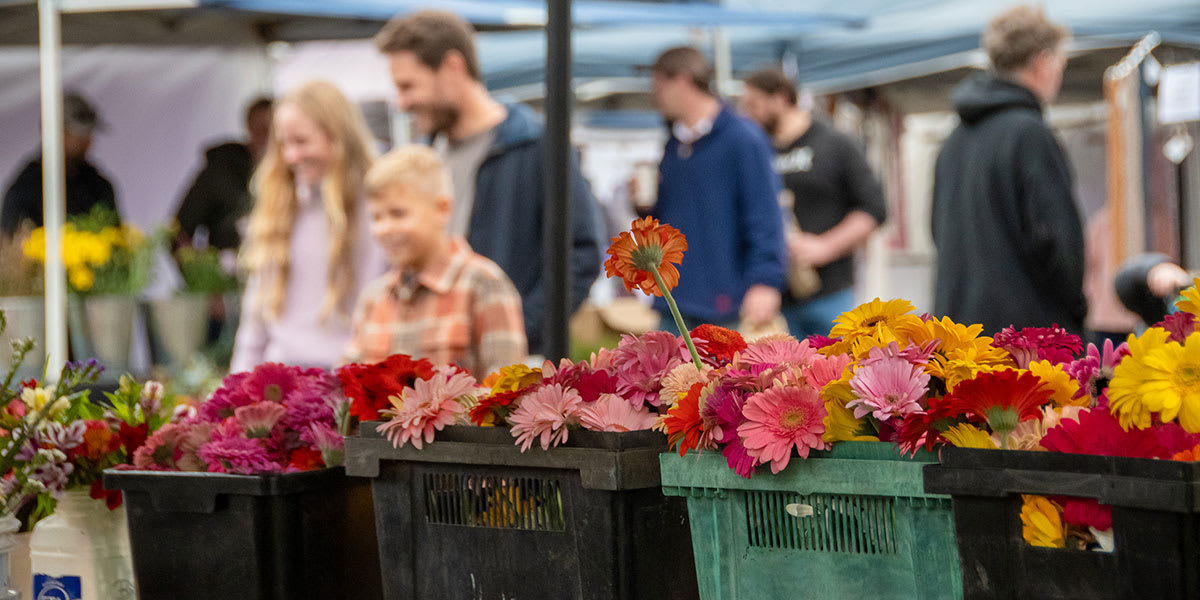 Every Saturday from 7am until noon, the Toowomba Farmer's Market pops up under the windmills at the Cobb+Co Museum. Get to know local artisans, taste the Darling Downs, and buy direct from farmers and producers. Depending on the season, you'll find freshly baked bread, artisanal jams and chutneys, fresh herbs, local meat, barista-made coffee, art, craft and so much more.
5. Hike up Table Top Mountain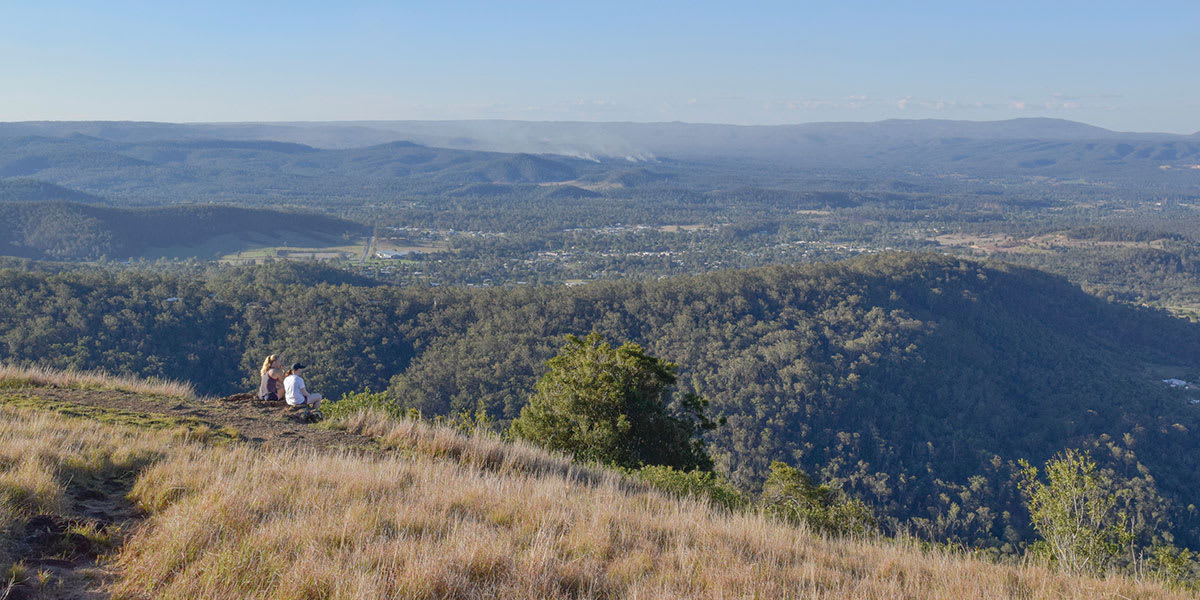 Love to hike? This one is for you. Get your heart pumping as you scramble up a loose gravel, Grade Five unmarked track to the summit of Table Top Mountain. Not for the faint-hearted, this trail quickly rises to 700 metres above sea level, but the peak rewards those who make it with panoramic views of Lockyer Valley to the east and Main Range to the south. It's even better at sunrise.
6. Soak up culture at the Toowoomba Regional Art Gallery
There's something special about a good regional art gallery, and Toowoomba has a good one. Owning the title of regional Queensland's oldest public art gallery, it is now set in a state-of-the-art facility. The Toowoomba Regional Art Gallery features three permanent collections with drawings, paintings and fine porcelain from Europe, Asia and Australia that date back to the early 1700s.
7. Eat seriously delicious food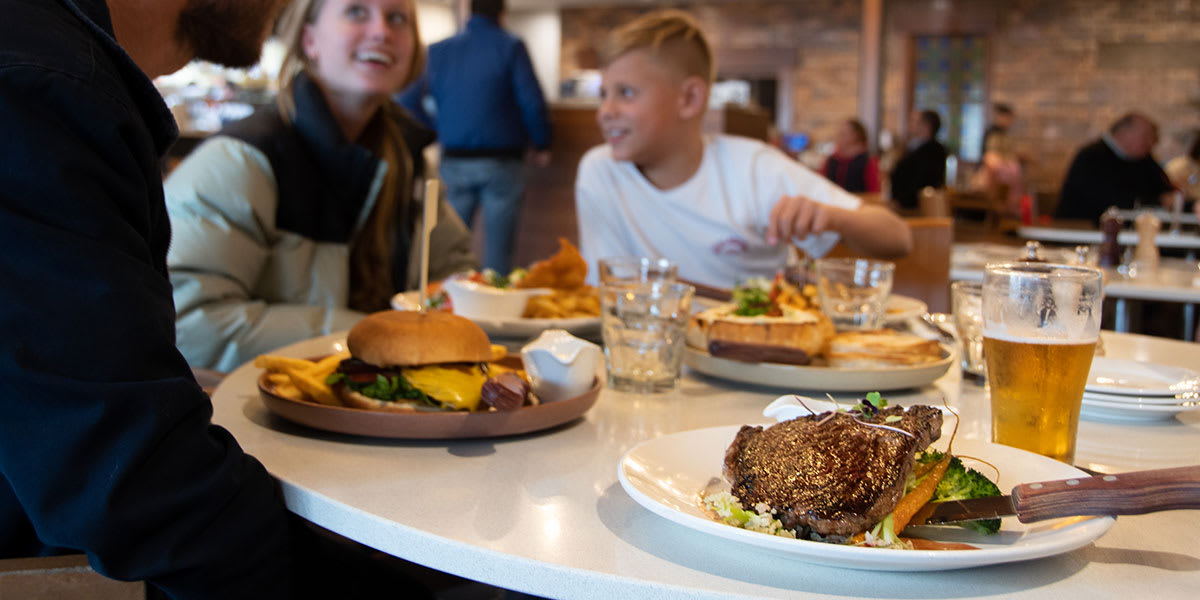 Despite its heritage charm, Toowoomba is more than quaint tea rooms and afternoon scones. This inland city has a seriously cool stride when it comes to food. Seek out the flavours of southern Brazil at Mullers Bros rooftop bar and churrasco grill. Drop by Zev's Bistro to taste local flavours and products. Try Korean-Japanese (and end the meal with karaoke) at Kajoku. Or go for a classic and try Fitzy's, the go-to for locals with elevated pub fare.
8. Catch a show at Empire Theatre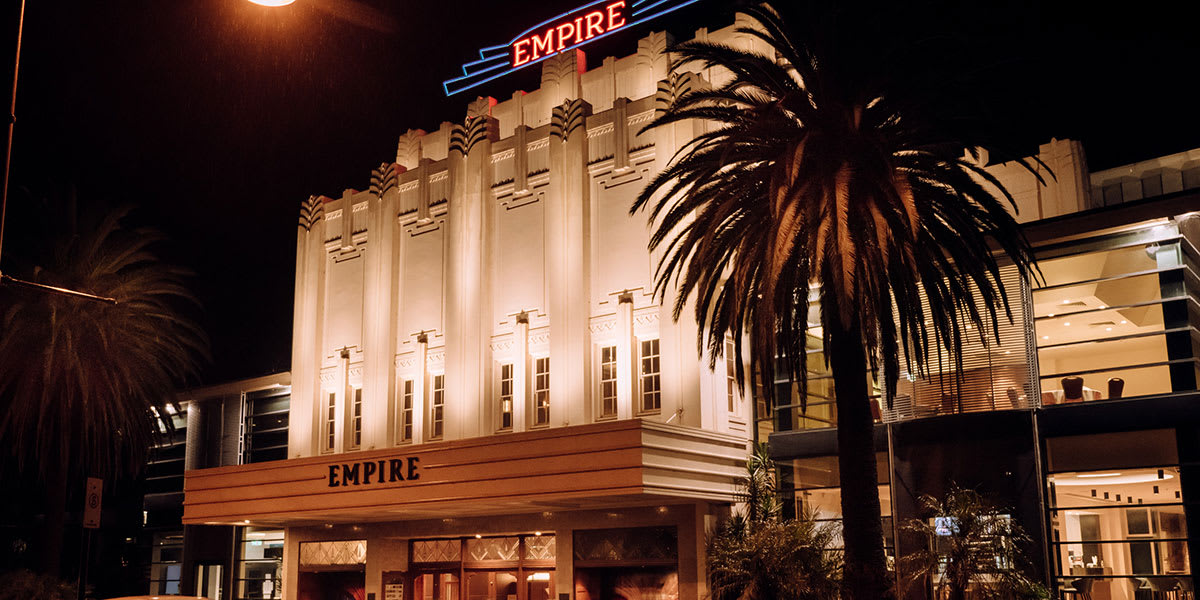 Experience the glitz and glamour of the golden era at Toowoomba's art deco theatre. Lit up with bright neon lights, the old Empire Theatre is Australia's largest regional performing arts complex, and it's in here that you can catch a cabaret, comedy show or theatre production.
9. Watch the sunrise at Picnic Point
If conquering Table Top Mountain sounds too tough, Picnic Point is probably more your vibe. This 160-acre parkland features a sweeping, panoramic view over Main Ridge and Lockyer Valley and has been popular with locals and visitors since the early 1900s. BYO picnic to enjoy on the lawn, or pop by the cafe for barista-made coffee and treats.
10. Join a trail ride
What better way to explore the countryside than on horseback? Toowoomba is surrounded by farmland and bush, so join a trail ride through the Darling Downs region and get to know the area by hoof. Choose to ride with Cowboy Up Trail Riding in Crows Nest or Splendacrest Stables just south of Toowoomba.
11. Find peace in the Japanese Garden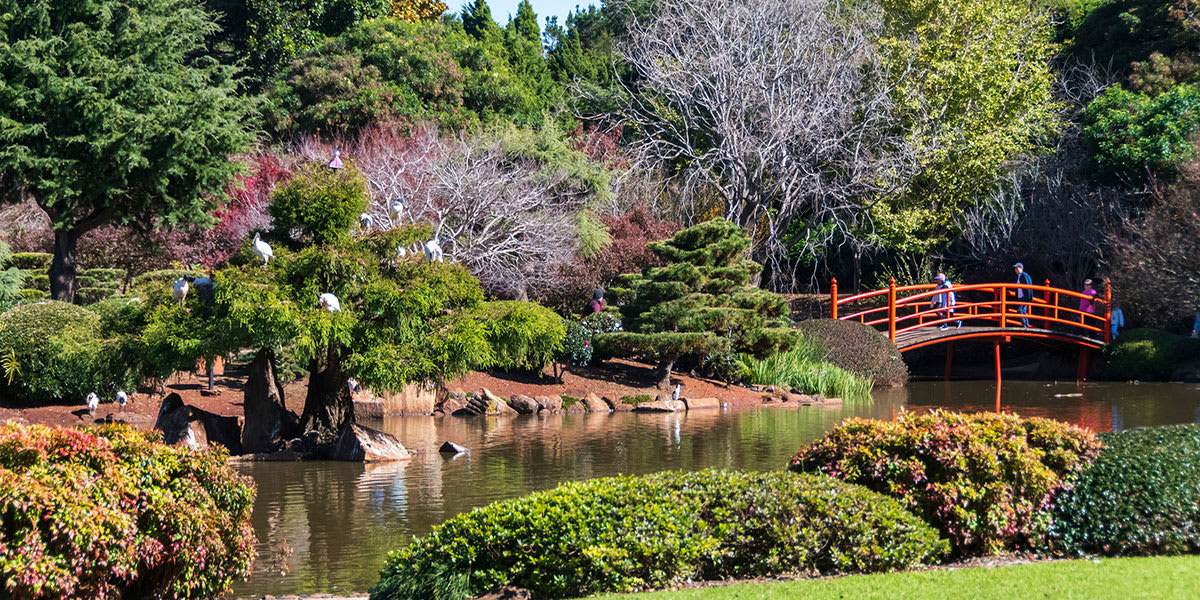 Relax, unwind and find moments of mindfulness in one of Australia's largest and most traditionally designed Japanese stroll gardens. Toowoomba's Japanese Garden, or 'Ju Raku En', opened in 1989 and sprawls across three massive hectares. Managed by the local university, the garden is apparently a presentation of a Buddhist paradise. Wander around and see if you can feel the celestial sea lapping the shores of the three islands, where the immortals are said to dwell.
12. Explore the Ravensbourne National Park
If you've had enough time exploring the big smoke, hit the country roads for Ravensbourne National Park. An important area to the Jarowair and Jagera people, they would travel through this area en route to the Bunya Mountains for bunya feasts. Start at the Gus Beutel lookout, where you can enjoy beautiful views over the Scenic Rim and Lockyer Valley, before hitting the trails. A couple of favourites include the easy Cedar Block circuit, a quick 500m return journey, or the longer Rainforest Circuit, at 1.7km return, and Palm Creek Circuit, at 3.6km return.
Where to stay in Toowoomba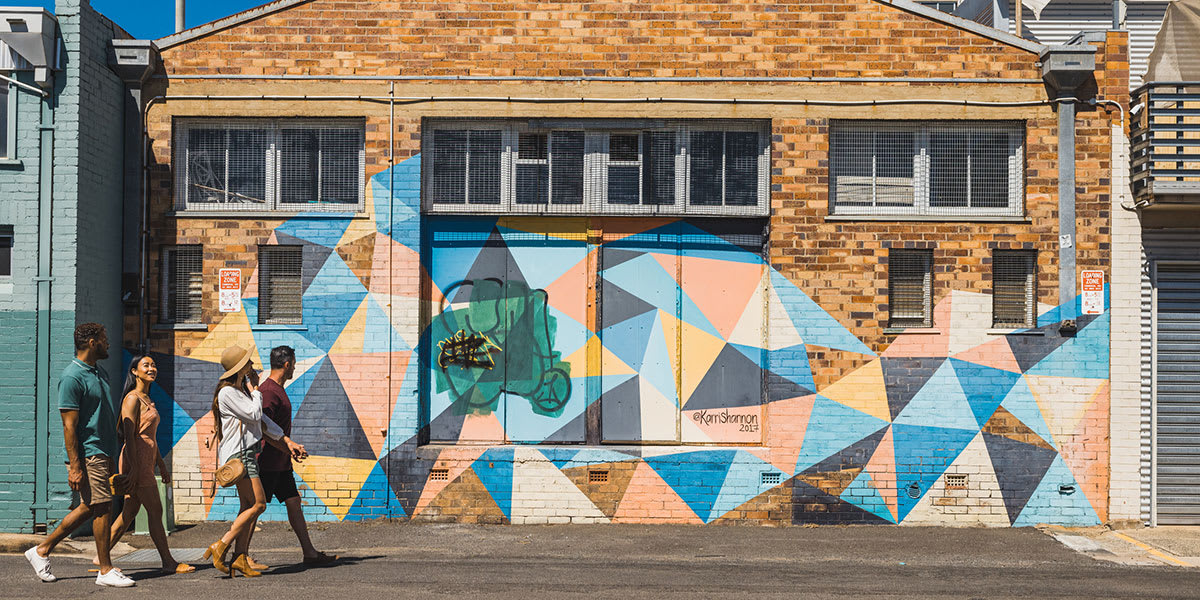 Set in the heart of the city, a stone's throw from Toowoomba's artsy laneways and coolest bars and restaurants, Oaks Toowoomba is the perfect base for your explorations through the Darling Downs region.