Wellington, New Zealand
Oaks Wellington Hotel
Amazing hotel on the city centre
I stayed here alone for a mini break while in Wellington. Let me tell you, the location could not be better, right on courtney place. The staff were so friendly but not overwhelming. As i was alone , dining can sometimes be a nightmare of judgemental stares. I found the food to be excellent and the chef even came for a welcome chat after i finished my food. The wait staff cam around ab appropriate amount of times. The room was the best i stayed in the whole e of New Zealand, and i can actually say this was value for money, considering a lemon is about. 4 dollars. This place is a gem, cannot recommend enough.
— Chloe S, TripAdvisorRead Reviews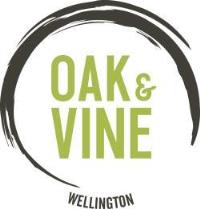 RESTAURANT WELLINGTON CBD
Experience the Oak and Vine take on modern Kiwi cuisine, with a Mediterranean twist. Join us as we celebrate and cherish great tasting meals, with fresh, locally sourced seasonal produce.
From the sanctuary of our comfortable dining room and bar, witness the transformation of Wellington's iconic Courtenay Place from the hustle and bustle of daytime work, into a vibrant and eclectic entertainment centre, whilst enjoying a glass of Wellington's finest vino or craft beer.
Whether it's a gathering of friends or a romantic dinner, Oak and Vine is where you want to be.
OPENING HOURS
Breakfast
Monday to Friday - 7:00 am – 10:00 am
Saturday, Sunday & Public Holidays - 7:00 am – 11:00 am
Dinner
Tuesday to Saturday - 5:30 pm – 9:30 pm
Sunday and Monday - Closed
Bar Snacks
Daily - 11:00 am – 10:00 pm
Breakfast Menu
Dinner Menu
Drink Menu
In Room Menu
Kid Menu
Snack Menu
Oak & Vine
Oak & Vine offers a relaxed, communal dining style experience, where delicious share plates are served and best enjoyed with friends and family.
Oaks Hotels & Resorts