Wellington, New Zealand
Oaks Wellington Hotel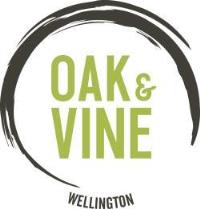 RESTAURANT WELLINGTON CBD
Experience the Oak and Vine take on modern Kiwi cuisine, with a Mediterranean twist. Join us as we celebrate and cherish great tasting meals, with fresh, locally sourced seasonal produce.
From the sanctuary of our comfortable dining room and bar, witness the transformation of Wellington's iconic Courtenay Place from the hustle and bustle of daytime work, into a vibrant and eclectic entertainment centre, whilst enjoying a glass of Wellington's finest vino or craft beer.
Whether it's a gathering of friends or a romantic dinner, Oak and Vine is where you want to be.
OPENING HOURS
Breakfast
Tuesday to Friday: 7:00 am - 10:00 am
Saturday and Sunday: 7:00 am - 11:00 am
Lunch
Monday to Sunday: 11:00 am - 2:00 pm
Dinner
Tuesday to Friday: 5:30 pm - 9:30 pm
Please note restaurant will be closed on Sunday and Monday from 2pm onwards
Dinner Menu
Breakfast Menu
All Day Menu
Drinks Menu
Lunch Menu
Late Night Menu
Oak & Vine
Oak & Vine offers a relaxed, communal dining style experience, where delicious share plates are served and best enjoyed with friends and family.
Oaks Hotels & Resorts