Darwin, Northern Territory, Australia
Oaks Darwin Elan Hotel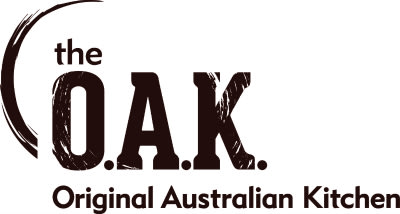 Welcome to The Original Australian Kitchen, home to modern Australian cuisine. Our menu has been crafted around the melting pot that is our Australian culture.
With this in mind, we have taken traditional Australian cooking components of seafood and meat, infused them with exotic influences and splashes of bush tucker. Always mindful that fresh is best, we have carefully sourced premium products from our local suppliers where possible, crafted a delicious dish and teamed it with our selection of beers and wines for your pleasure.
Breakfast:
Daily: 7:00 am – 10:30 am
Lunch:
Daily: 12:00 am – 14:00 pm
Dinner:
Daily: 4:00 pm – 9:30 pm
(Last food orders at 8:45 pm)
Happy Hour:
Daily: 4:00 pm – 6:00 pm
Breakfast Menu
Lunch Menu
Dinner Menu
Beverage Menu
The O.A.K.
Sit back, relax and enjoy. Cheers!

Oaks Hotels & Resorts