Close
MYOAKS Members get our best rates and exclusive members only benefits! Join by booking a MYOAKS rate today.
FREE & easy to join
10% off your booking
FREE internet
Kids eat FREE at selected hotels
Early check-in & late check-out
Beirut, Lebanon
Oaks Beirut
"New and Good Location!"
The hotel is very new and located in the city center. It is convenient to reach any points in the city. Recommend for tourists and business travellers!
— BillyT,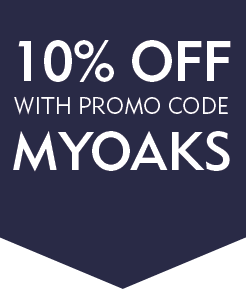 Enter promo code MYOAKS when making a booking to receive a 10% discount & join the loyalty program.
Overview
Oaks Beirut is one of the newest additions to the hotel collection. With its exquisite French-inspired interior design and architecture, it stands out amongst the hotels in Beirut Lebanon, offering an impressive selection of accommodation for travellers looking to stay in walking distance of Beirut's city centre and major attractions. From a rooftop deck and all-day dining, to a sauna and fully-equipped fitness centre – guests have access to a wide range of superb facilities. Not only are the rooms and suites comfortable and stylish, with everything you need, they're also the perfect base from which to explore this vibrant city of culture and arts. Choose Oaks Beirut for the very best hotel in Beirut during your stay in Lebanon.
Address: Sodeco, Str.75, P.O.Box 116-5049 Beirut
Reception: +961 1 637 777
Email: beirut@oakshotels.com
GALLERY
Explore our exquisitely designed interior and world-class facilities.
Features
Enjoy a drink at our chic Lounge Bar, get a workout in our fully-equipped fitness centre, or take in the dazzling views of the city from the rooftop.
All-day Dining Restaurant
Room Types
Each room and suite has been thoughtfully designed to provide comfort, ease and everything you need.
View All Rooms
What's Around?
Tour the beautiful city of Beirut from Oaks Beirut – located in the heart of the city centre, and in walking distance from must-see attractions.
Oaks Beirut Hotel
Centrally located in the Beirut District, just 15 minutes from Beirut–Rafic Hariri International Airport.
What's Around
Oaks Beirut is the perfect base when visiting Beirut. It's moments away from Martyrs' Square, an historical piece of land that's home to cinemas, coffee-houses and incredible sculptures, as well as only 10 minutes away by car to a number of blissful beach resorts along the coast line.
Oaks Hotels & Resorts