Family | Adventure | Beach | City | Road Trip
14 August 2022
7 Things To Do In Townsville
Queensland's largest regional city is your gateway to the Great Barrier Reef, and with more than 320 days of sunshine per year, it's always a good idea to visit Townsville. This year-round holiday destination balances tropical islands with lush rainforests, and a buzzing city centre with World Heritage listed national parks.
With so much to do it's no wonder savvy families are drawn to this gorgeous city, home to the famous North Queensland Cowboys. Ready to explore the natural beauty and fun of Townsville? Here are seven great things to do in the fifth largest Queensland city.
1. Spend a day at the Barracks
Pack the picnic lunch and head for Jezzine Barracks where you can explore the 15-hectare heritage precinct commemorating Townsville's rich military history and the Aboriginal heritage of the Kissing Point Headland. As a bonus, this is also one of the best vantage points to take in Townsville's stunning coastal views. A scenic coastal boardwalk winds its way from The Strand to Rowes Bay. Follow the ethno-botanical trail, home to 32 specially commissioned art installations that pay homage to Aboriginal heritage and the important role the site played for the Australian Army.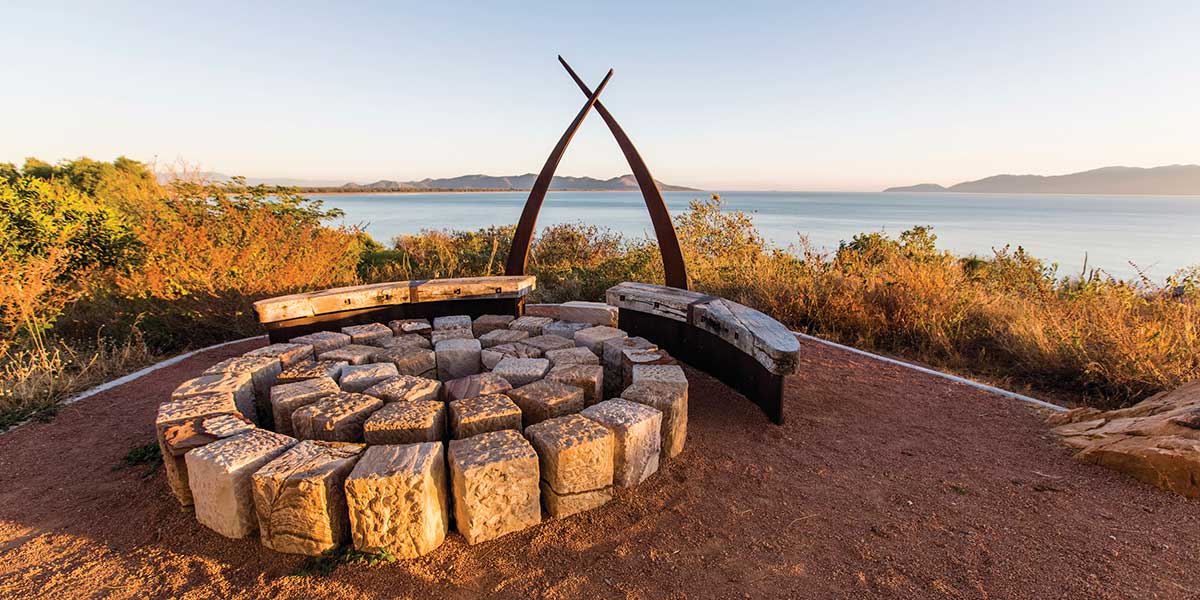 2. Climb Castle Hill
Townsville's most iconic landmark is a giant pink granite monolith called Castle Hill. Climbing to the top of this peak is a must-do for any visit to tropical Townsville. Dominating the city, Castle Hill rises 938 feet above sea level and is a popular climb with locals and visitors. There are many walking tracks designed to challenge various fitness levels or, for those less adventurous, opt for an easy car drive to the summit. Either way you'll enjoy breathtaking, 360-degree views of the city, surrounding landscapes and across the sparkling waters of Cleveland Bay to another popular Townsville landmark – Magnetic Island. The most popular times to visit are (of course) sunrise and sunset, so don't forget to pack the camera!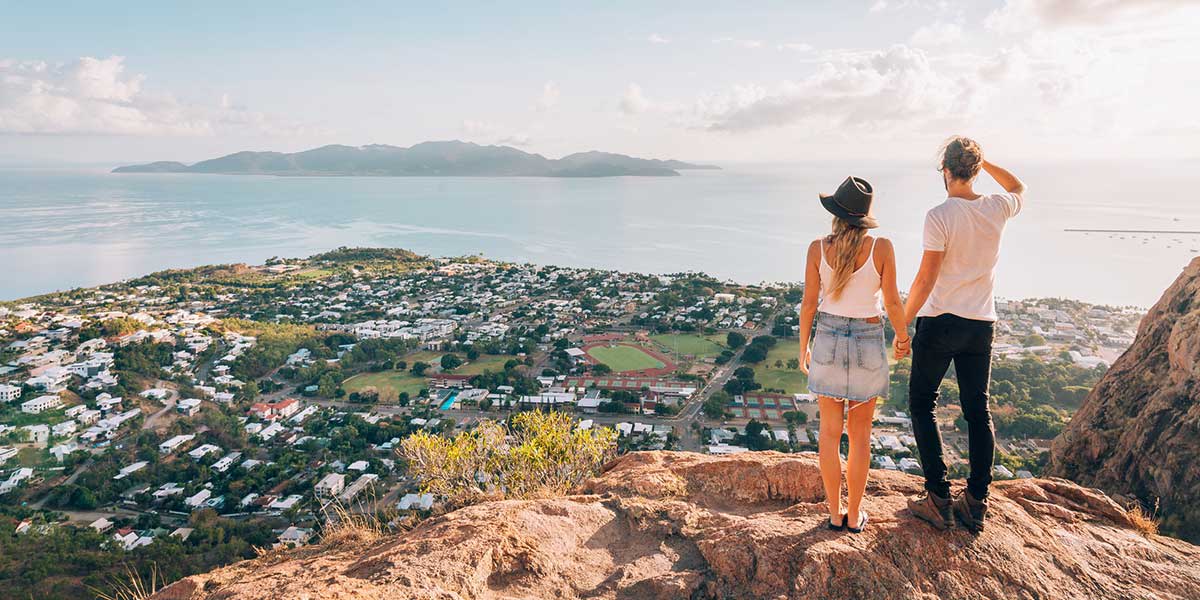 3. Find the magic at Magnetic Island
Speaking of Magnetic Island… no visit to Townsville is complete without taking a 20-minute ferry out to Maggie for a tropical day trip. Here you can go spotting for native wildlife, lounge about on blissful beaches, dive into the sea to meet tropical fish face-to-face, or trek one of the many walking trails (or horse riding trail).
One of the most popular things to do on Magnetic Island is hire one of the Barbie-like rooftop cars to help you explore the best of nature and wildlife in a day. Maggie is home to northern Australia's largest colony of koalas living in the wild and if you are lucky you just might spot one as you drive about, but your best chance is on foot. The island has around 25kms of walking tracks and you'll be sure to stumble on a number of secluded beaches, perfect for a dip. Make sure to bring a snorkel so you can float about enjoying the kaleidoscope of colors beneath the ocean's surface.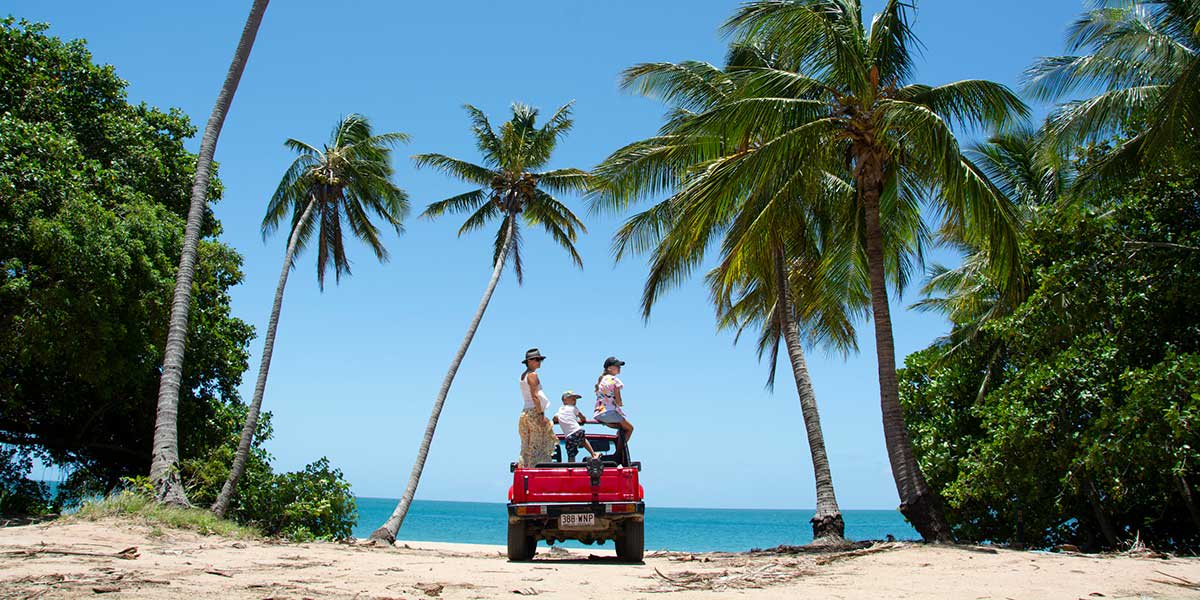 4. Stay dry while exploring the reef
Get to know the Great Barrier Reef while keeping your feet on the dry mainland at Reef HQ. The world's largest living coral reef aquarium, this magical underwater world has a 2.5 million litre exhibition and a special rehab centre for sea turtles. Reef HQ expects to reopen in 2023 after refurbishment.
5. Swim at Riverway Lagoons
When Townsville's temperatures rise, the best place to cool down is alongside the shady banks of the Ross River at Riverway Lagoons. This water wonderland will delight parents and kids alike with a water playground comprising two giant lagoons that are the size of three Olympic swimming pools combined.
Shade is provided year round with a combination of an artful roof overhang from Riverway Art Centre, shade sails and the beautiful native Raintrees that flank the banks of the Ross River. Serious swimmers can complete their laps in the more formal lagoon area, while the little ones can splash and play in the shallow toddler section, complete with a sandy beach and plenty of seating for the whole family. Entry to the lagoons, boardwalk access, art trail and Pinnacle's Art Centre are free. The café serves great coffee and tasty bites if you would prefer to treat yourself than pack your own lunch.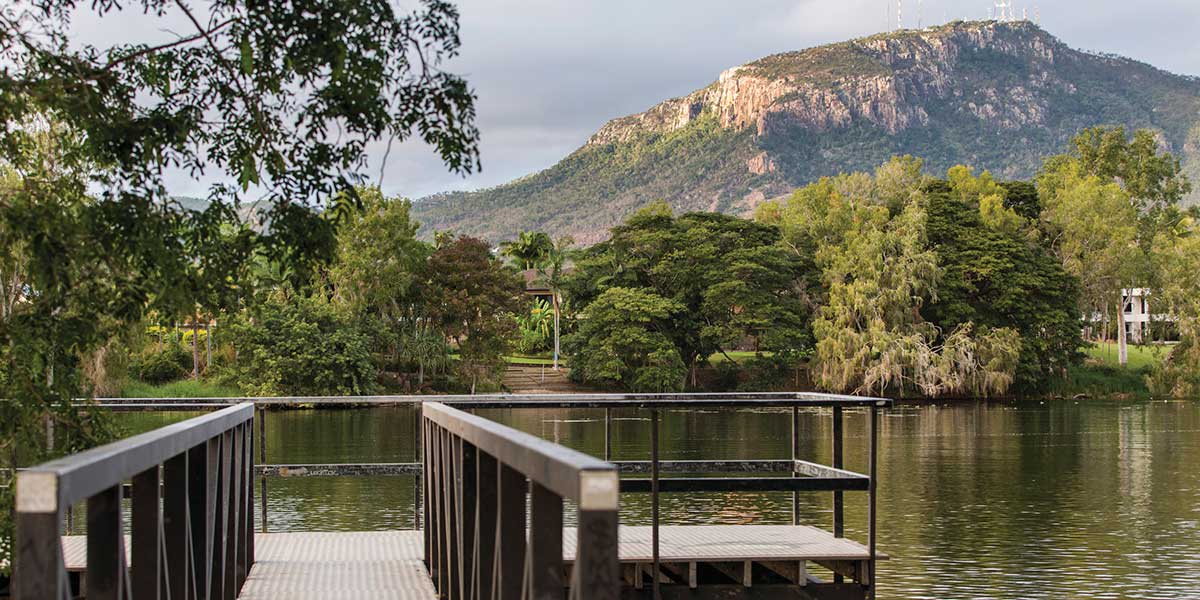 6. Explore Australian army history
The Townsville region is still home to one of the country's largest army barracks, bringing loads of young families to the region. Explore the history further at the Army Museum, which is complete with historical artefacts, photographic records and many untold stories of war. Run by dedicated volunteers whose knowledge and passion to remember comrades fallen will make any Australian proud. Entry is free but a gold coin donation is gratefully accepted.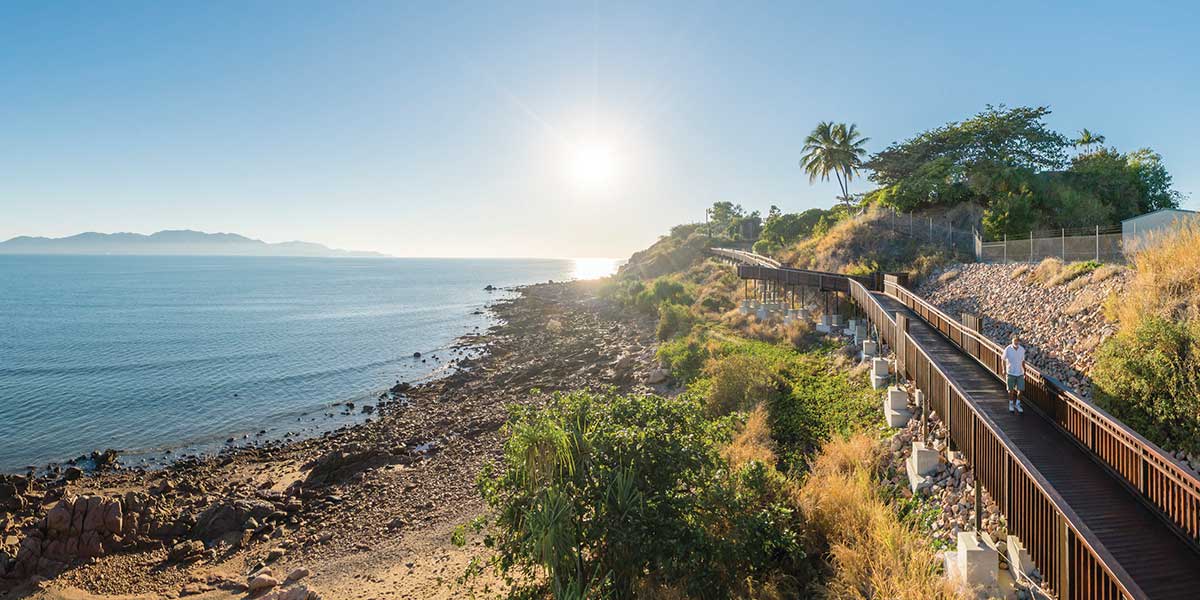 7. Do go chasing Wallaman Falls
Ready for a big day trip? Of course you are. Two hours' north of Townsville you'll find Australia's highest permanent single drop waterfall – Wallaman Falls. The main lookout at the top of the falls is close to car parking, so all fitness levels can enjoy the spectacular sight of water cascading 268 metres down to Stony Creek.
Those that enjoy a challenge, lace up your boots and take the Djinda track. You'll descend through ancient rainforest to the falls base where the mist will engulf. Feel the sheer power as the water falling catapults droplets of water into the light infused air, creating beautiful rainbow colours in every direction. Magic!
Caution is recommended at the base as it is very slippery, but worth the effort to take in such a breathtaking experience. The only way out is back up, so allow at least two hours to complete the 3.2 kilometre hike, and reward yourself with a dip in the nearby watering hole (near the camping grounds) when you return. Swimming is not recommended at the falls themselves.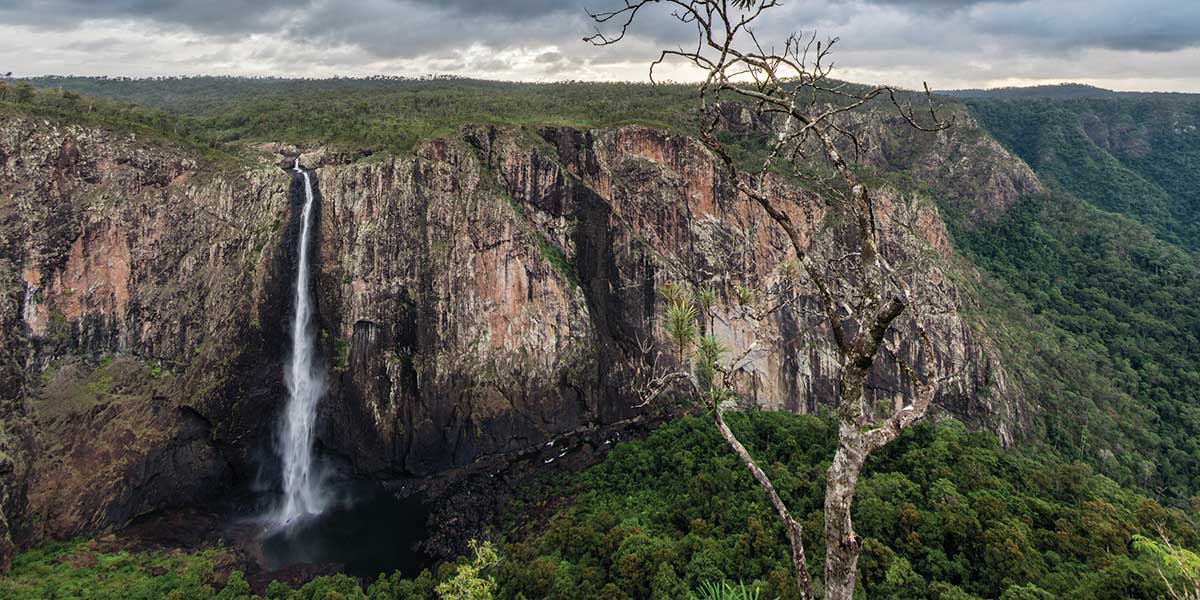 Booking a trip to Townsville right now? Make sure you check out Oaks Metropole on Palmer and Oaks Gateway on Palmer as the perfect accommodation choices when in town.