Adventure | Family | Food and Wine | Romance
11 June 2022
5 Things to Add to Your Bucket List in the Hunter Valley
The Hunter Valley is a lush land of sweeping vineyards, wide valleys, gourmet dining and adventure activities. For more than a century vitiners have been tending the fields, growing various grape varietals a short two-hour drive from Sydney.
One of Australia's oldest grape-growing regions, the Hunter is a top spot to go beyond a classic cellar door tasting. Trot between wineries on horseback, fly between them with a helicopter, or play winemaker for a day.
That's not to mention the heart pumping adventures to lock in. Try freefalling from a plane high above the valley, or gently floating high above in the crisp morning air. Whatever your style, the Hunter Valley will deliver.
Here are five amazing things you can tick off your bucket list in the Hunter Valley.
Go Skydiving
Nothing matches the sheer thrill and exhilaration of tandem skydiving. Where you choose to do it should have everything to do with the location. Funnily enough, leaping out from 14,000ft above the gorgeous Hunter Valley is a spectacular way to take in the full scope of the region's beauty (and scope out your next cellar door tasting).
Experience mega thrills while freefalling at more than 200km/h for a long 60 seconds. Once Skydive Hunter Valley pulls the chute you'll float down to earth, appreciating the patchwork of vineyards and views to the coast at Newcastle.
Alternatively, take a drive to nearby Newcastle to skydive over stunning Lake Macquarie, and over a coastline that stretches on forever.
Hunter Valley Gardens
250,000 annuals, 6000 trees, 600,000 shrubs and 35,000 rose bushes spread across 14 hectares. The Hunter Valley Gardens are Australia's largest show gardens, and an unmissable site whether you have a green thumb or not.
Wander eight kilometres of pathways through 10 themed gardens loaded with waterfalls, sculptures, murals and more. The Japanese, Indian and Formal gardens are simply gorgeous, the Italian Grotto will transport you to Europe, and the Storybook Garden will delight kids and adults with life-size recreations of fairy tales and nursery rhymes.
The Hunter Valley Gardens host special events throughout the year, so plan your timing to explore with a ferris wheel, carousel and other rides to enjoy too.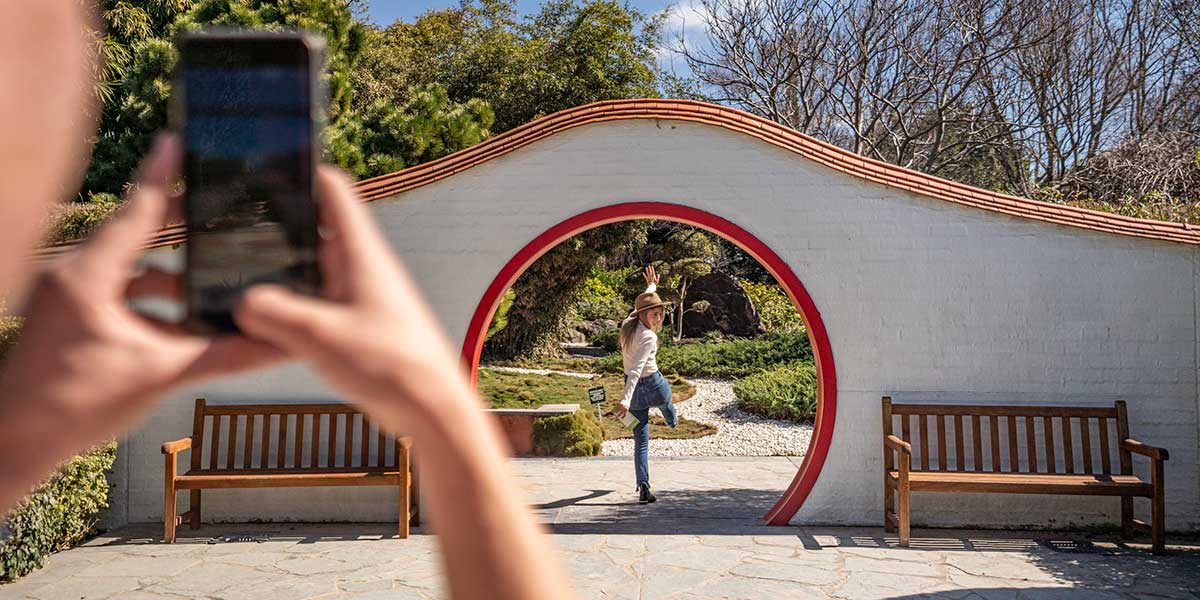 Hot Air Ballooning
Wine regions and hot air ballooning goes together like champagne and breakfast. Rise and shine bright and early to catch those gentle morning breezes and witness a spectacular sunrise over the vines.
It's amazing how tranquil, romantic, and simply beautiful it is to float up, up and away in a balloon. It's why Balloons Aloft is the perfect activity for you and a loved one to make memories you'll savour for years to come.
Ballooning is the oldest form of flight and you're largely at the mercy of the winds. Whichever way it blows you, Hunter Valley views deliver spectacular scenery. After your hour-long flight, celebrate with a gourmet breakfast, and, of course, a fine bottle of local sparkling wine. Chin chin!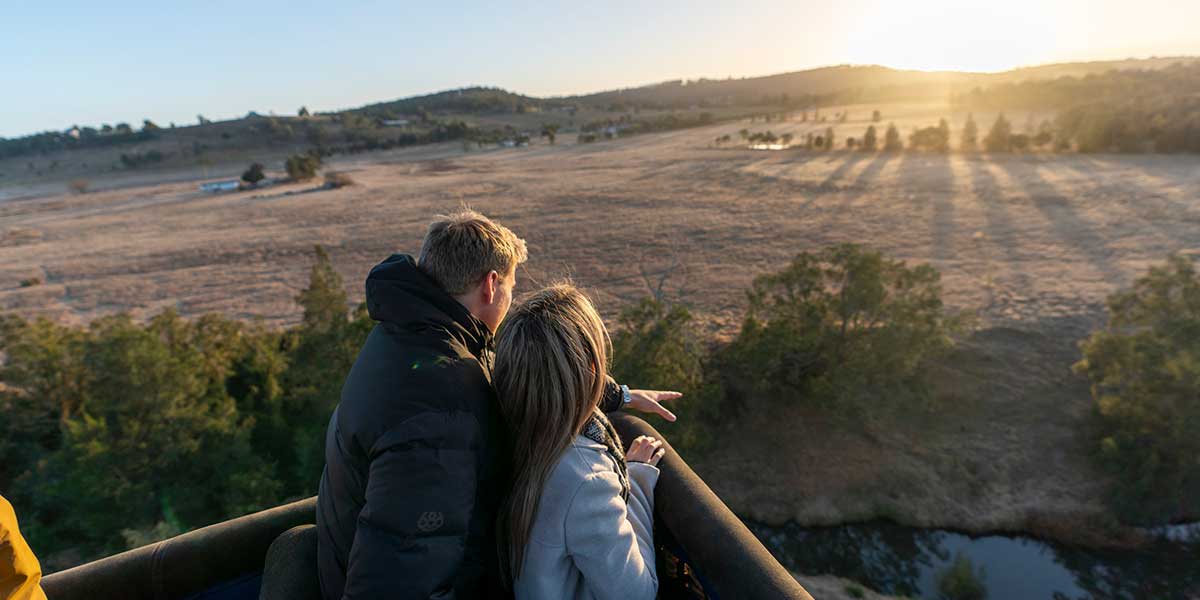 Ride Horses Between Wineries
Why drive between the Hunter Valley's gorgeous vineyards when you could trot right up to the cellar door?
Experience the best of the famous wine region on horseback, riding between two boutique wineries and enjoying a picnic among the vines. Murchessons Equine Wine & Dine will provide your steeds, along with experienced guides to keep you on track and in the saddle.
Plod paths around Pokolbin, the centre of the Hunter where you'll find the big wineries, best restaurants and hotels. Here you'll sip, swill and sample your way through smaller boutique wineries all taking in the scenery at a gentle pace. Relaxing? Certainly.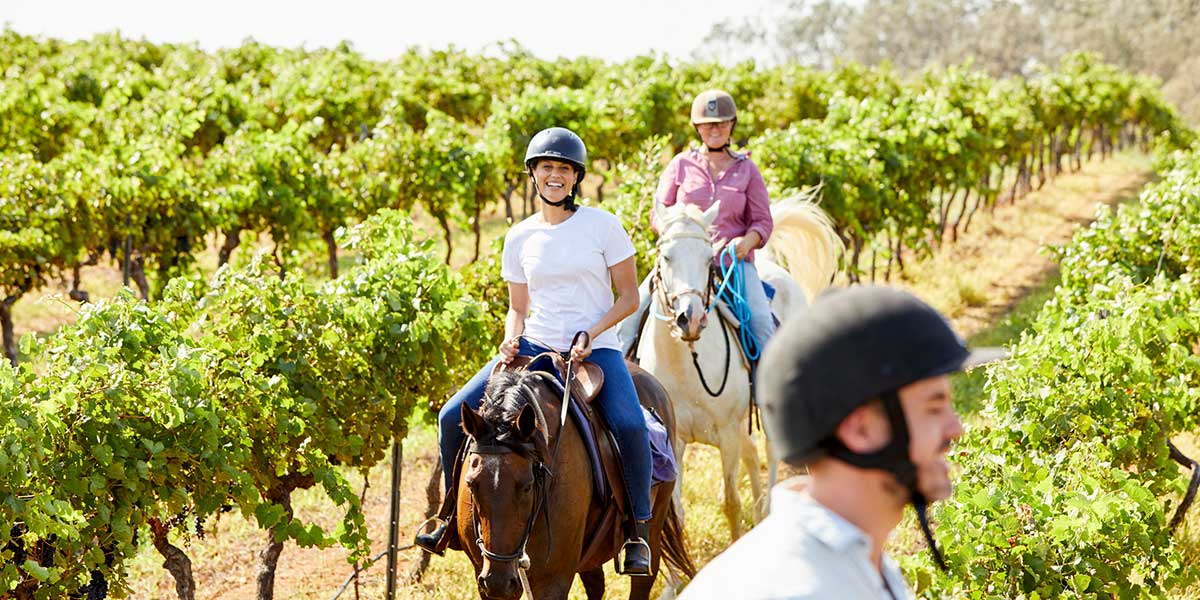 Grape Stomping
Whoever says drinking wine isn't an active hobby hasn't tried traditional grape stomping. Jump in an oak barrel and squish, squish, squish those grapes by foot. This age-old wine making tradition is a great first-hand and interactive way to learn more about the wine making process.
Dating back to the ancient Romans, there are a handful of wineries that offer seasonal grape stomping when the harvest season rolls around. Forget day spas and mindfulness apps, grape stomping and wine tasting is the ultimate self care experience.