Adventure | Beach | Inspiration | Family | Romance
24 September 2021
9 Things To Do in Cairns This Summer
If you're planning a holiday to Tropical North Queensland, don't give in to the common misconception that wet season should be avoided. Summer is a brilliant time to visit Cairns with lush green landscapes, an overflow of tropical fruits and thrilling afternoon storms that cool you off. Here are 9 things to do in Cairns during summer or what we call the "green season".
1. Witness dramatic waterfalls at full flow
The wet season in Tropical North Queensland means witnessing waterfalls at their dramatic best. Heavy rain in the tropics equals thunderous cascades, so it's a great time to go chasing waterfalls. Stoney Creek Falls, Josephine Falls and Millaa Millaa Falls are three favourites to explore near Cairns, plus the thundering mighty Barron Falls is an unmissable sight in the wet.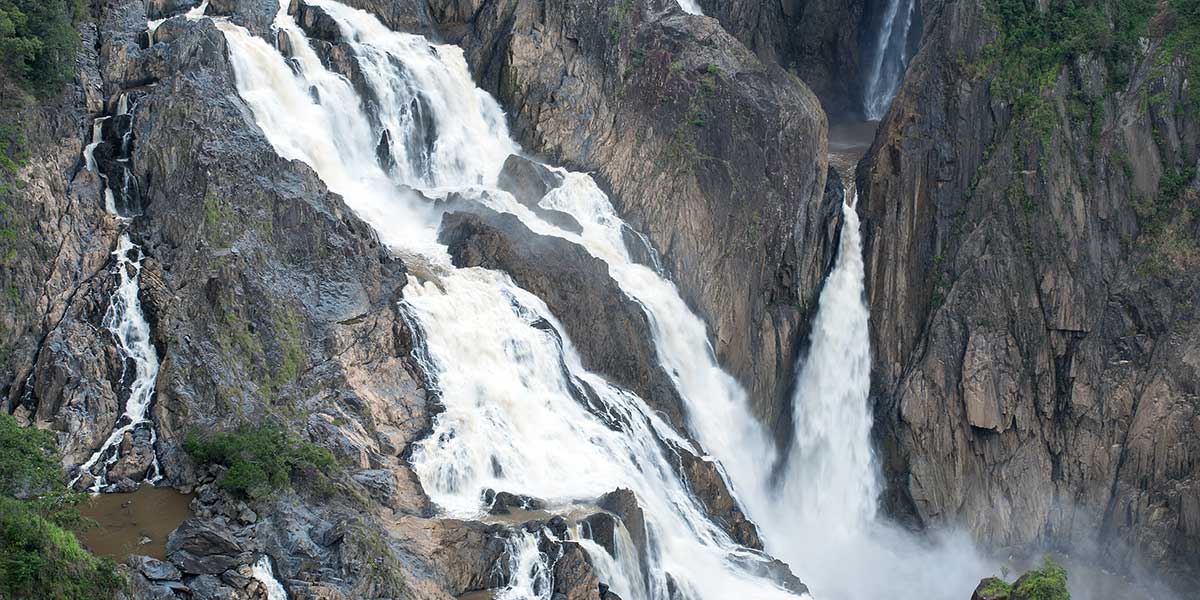 2. Eat ALL the mangos
Summer in the tropics is mango season. In the warmer months expect to see mango trees dripping with the sweet yellow fruit. Try different varieties, enjoy special mango-themed desserts and sweets, or seek out fresh mango gelato or smoothies. At this time of year you can also indulge in perfectly ripe pineapples, lychees, avocado, bananas, watermelon, and papaya. Sample and shop your way through the famous Rusty's Markets in the heart of Cairns.
3. Sunset drinks at rooftop bars
There's nothing better than enjoying dinner with a view or a few drinks from a rooftop terrace. Eat and drink your way through Tropical North Queensland's best bars and eateries, making an essential stop at Oak & Vine Cairns. This rooftop spot serves Nikkei cuisine, a Peruvian-Japanese mix, with unparalleled views over the Coral Sea. As the sun goes down, sit back, relax and soak in some of the best ocean views Cairns has to offer.
4. Go forest bathing
It isn't called green season for nothing! This time of year in Tropical North Queensland is when the dry spring hues transform into the luscious green tones of summer. While it does rain between November and March, it's not non-stop downpours so there's plenty of time to explore forest trails. Hike up to Devil's Thumb or Glacier Rock for amazing views. Remember to bring your camera (and an umbrella) as you'll never see the rainforest look more full, green and alive.
5. Enjoy the warmer ocean swims on the reef
Exploring the Great Barrier Reef is a must-do while in Tropical North Queensland and there's nothing quite like snorkeling or diving the reef. In summer the winter trade winds drop, making for a smoother journey (ideal if you're prone to sea sickness), and the Great Dividing Range usually draws the clouds to the coastline, meaning if it's raining by the shore it's likely sunny out on the reef! Time to go find Nemo and friends.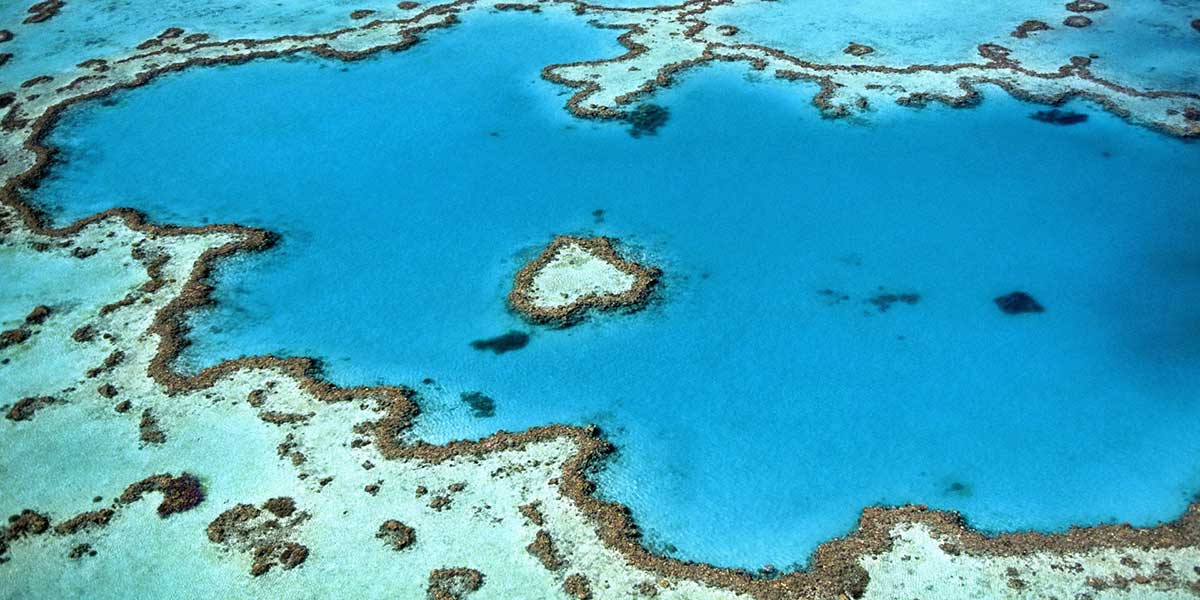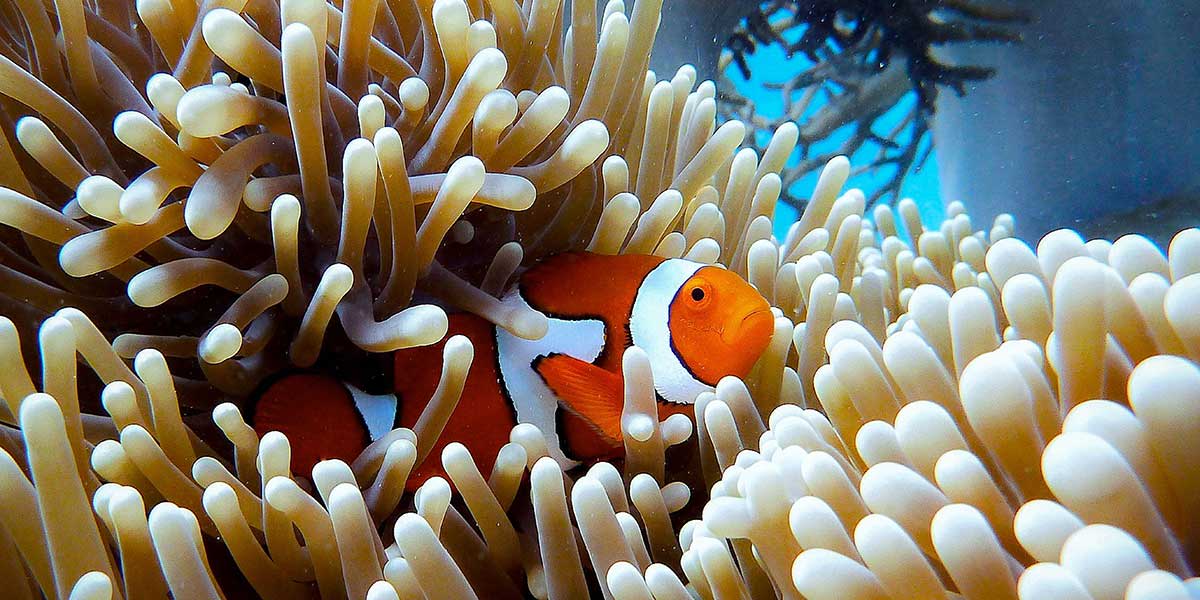 6. Go wet season wildlife spotting
What could be more magical than listening to a chorus of tree frogs on a balmy summer afternoon in the Queensland tropics? Frogs absolutely adore the wet season, and they're not afraid to let you know. With the rain comes a bounty of food, drawing migrating birds to various waterholes and lakes. This is the best time of year to spot Cassowary dads wandering the forests with their chicks looking for fresh fruit. Plus, between November to February it's also turtle nesting and hatching time. Plan your vacation right and you can witness the full circle of life.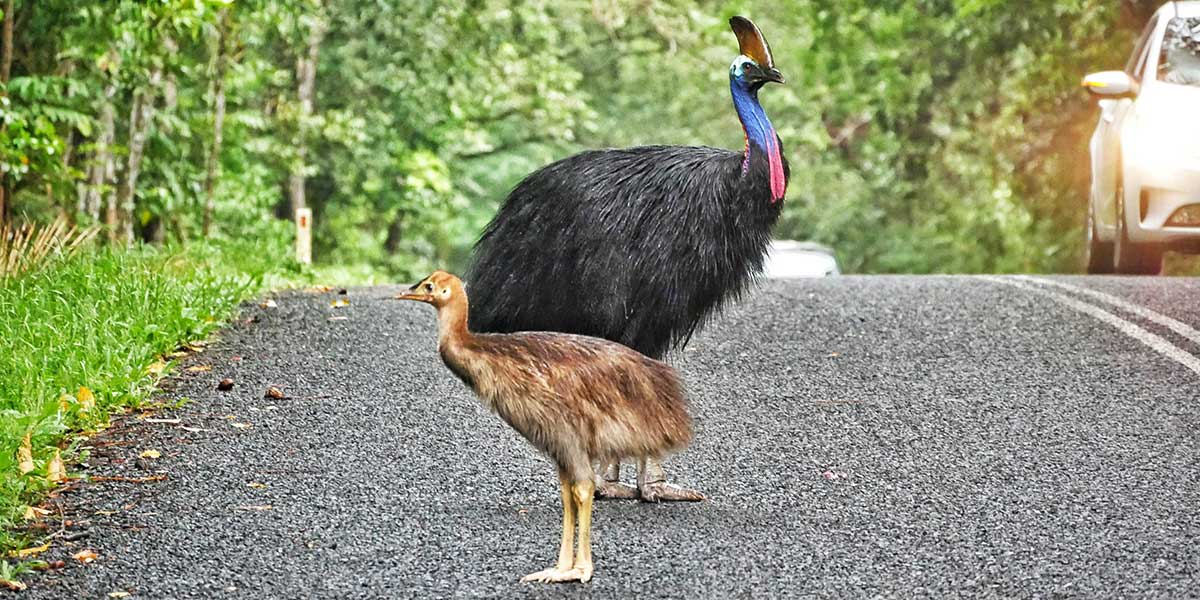 7. Visit a tropical Spanish castle
Paronella Park is magical any time of year, but there's something extra special about green season when nature looks like it might truly take over. Covered in moss and surrounded by thick, lush rainforest vegetation, enjoy walking through the stunning park, which is often covered in mist. With the wet weather the park's waterfalls are turned up to their peak.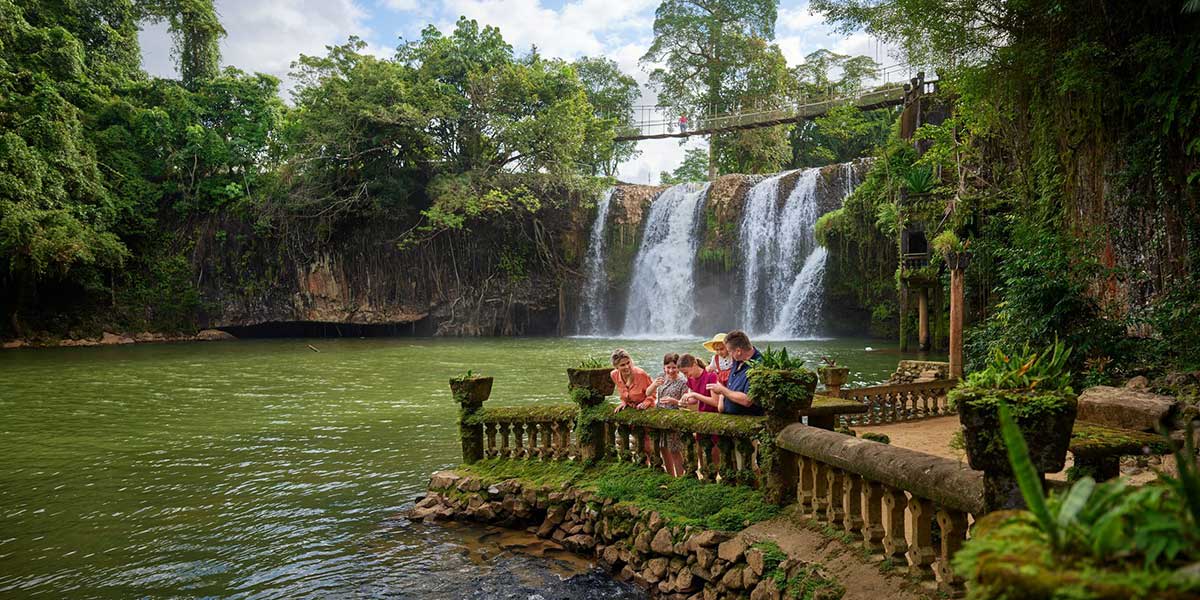 8. Raft down the Barron River
When the waterfalls are raging, so are the rivers. If you're a fan of adrenaline-pumping fun, book yourself in for a white water rapids adventure with the team at Raging Thunder. The mighty Barron River is known for wild rapids, rips and waterfalls, which turn up a few notches in the summer months. This is one thrilling ride that you'll be glad to have experience guides for!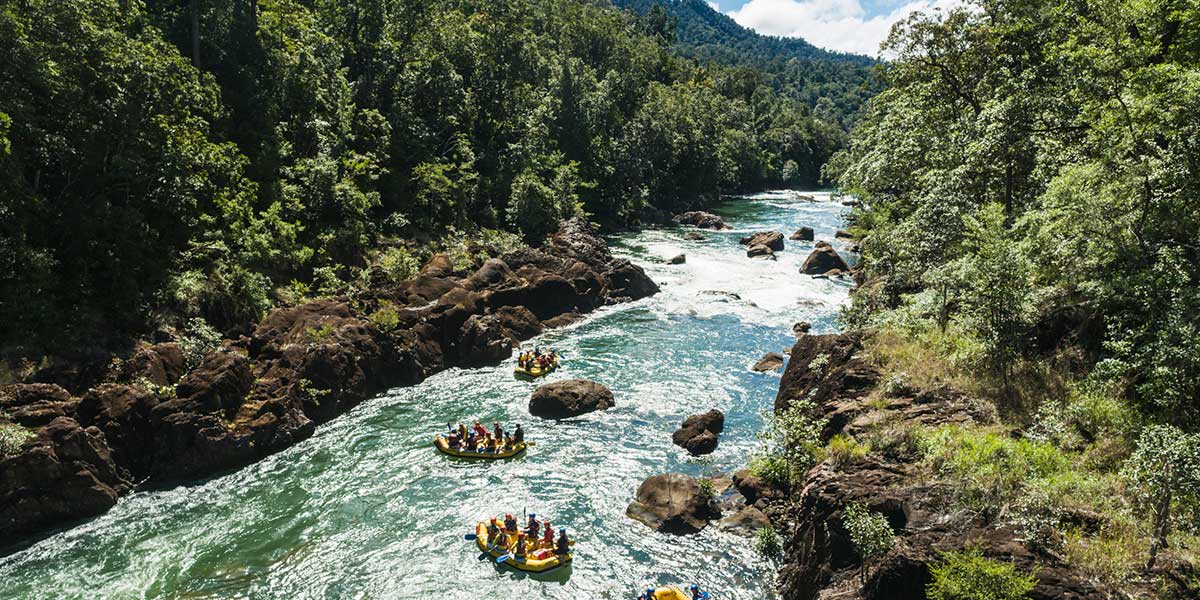 9. Embrace the weather
If you've never lived in a tropical place, watching the intense rain thunder down one minute and then see sunny blue skies the next is all part of the fun. Speaking with locals you'll learn the weather patterns and know when to hide indoors (with a book or drink) and watch nature's spectacle. Soon enough the evening storm will pass, killing the day's heat and leaving you to enjoy a balmy summer evening with sunshine and blue skies again.
Ready to lock in a tropical summer getaway? Check out our hotels in Cairns and Port Douglas.