Inspiration | Adventure | Beach | City | Family | Food and Wine | Road Trip
05 July 2021
9 Reasons To Escape To Queensland This Winter
While there is much to love about Queensland year-round, there is something extra special about a winter getaway in the Sunshine State. While the picture-perfect weather, crisp blue skies, warm days and cool nights are an obvious drawcard during the cooler months, here are nine more reasons why you should escape to picture perfect Queensland in winter.
1. It's whale watching season
Each winter some 25,000 humpback whales make a splash off the coast of Queensland as they make their way north to warmer waters. Catch the annual migration of these gentle giants when you board a whale watching cruise in places like Hervey Bay, Brisbane, the Sunshine Coast and Gold Coast. These majestic creatures often come right up to the boat, splashing, jumping and playing about as they make the 10,000km round trek, returning south to Antarctica with their calves.

RELATED BLOG: 4 Best Places To Go Whale Watching in Queensland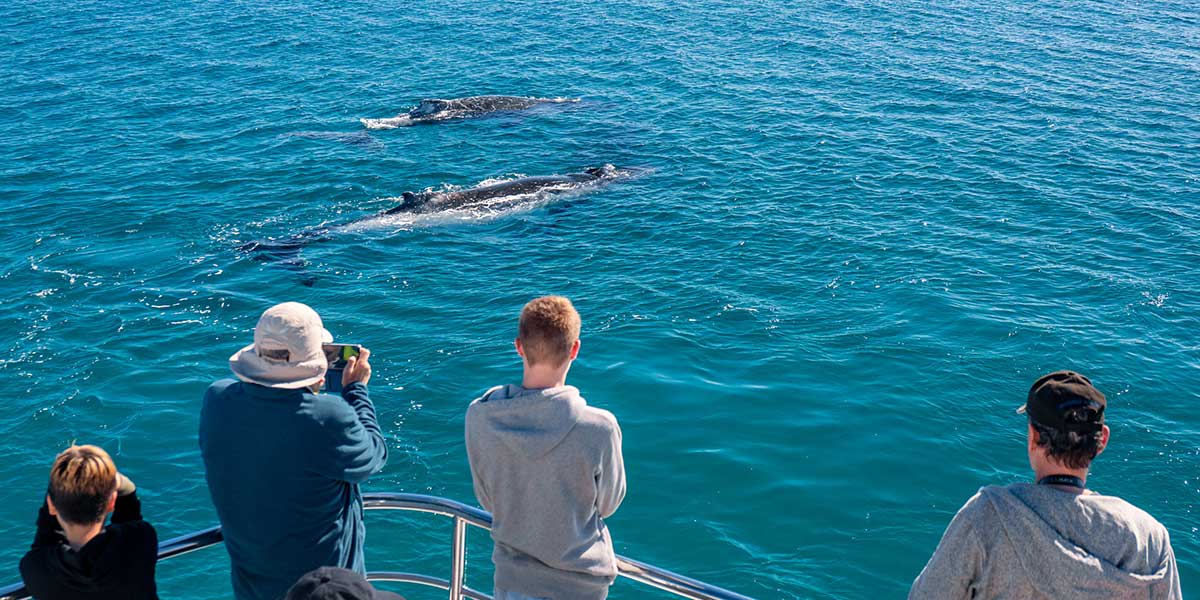 2. Eat under the stars in Brisbane
Just because it's winter doesn't mean you have to stay indoors. While the temperatures dip in the cooler months, it's often still warm enough to enjoy an alfresco meal at one of Brisbane's top restaurants. Venture out for lunch in the sunshine on a terrace by the river, or watch the glimmering city lights reflect water while you tuck into dinner. Between South Bank, Howard Smith Wharves and the CBD, there are plenty of incredible riverside restaurants to enjoy.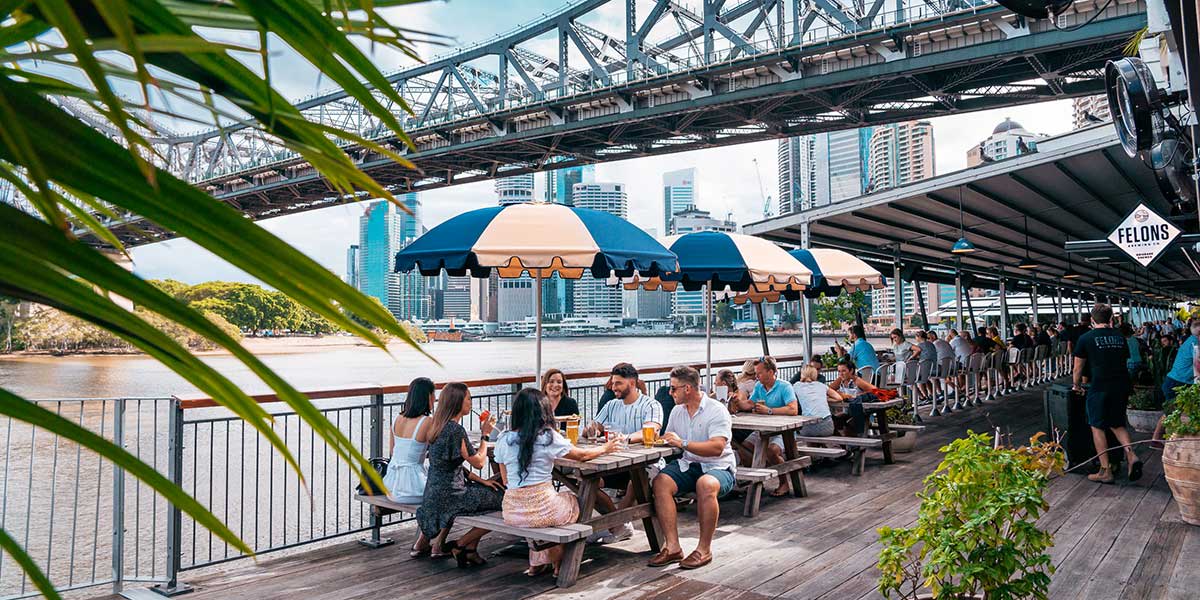 3. Experience those stunning winter sunrises and sunsets
There's an extra magical glow to the pinky purple hues of dusk or dawn during winter. Early birds can catch a gorgeous sunrise over the Pacific Ocean as the sun emerges from the water to mark a new day. Or enjoy the golden tones of sunset over the hills and countryside as nature puts on her best show. Throughout Queensland there are so many spectacular spots and ways to enjoy a winter sunrise or sunset.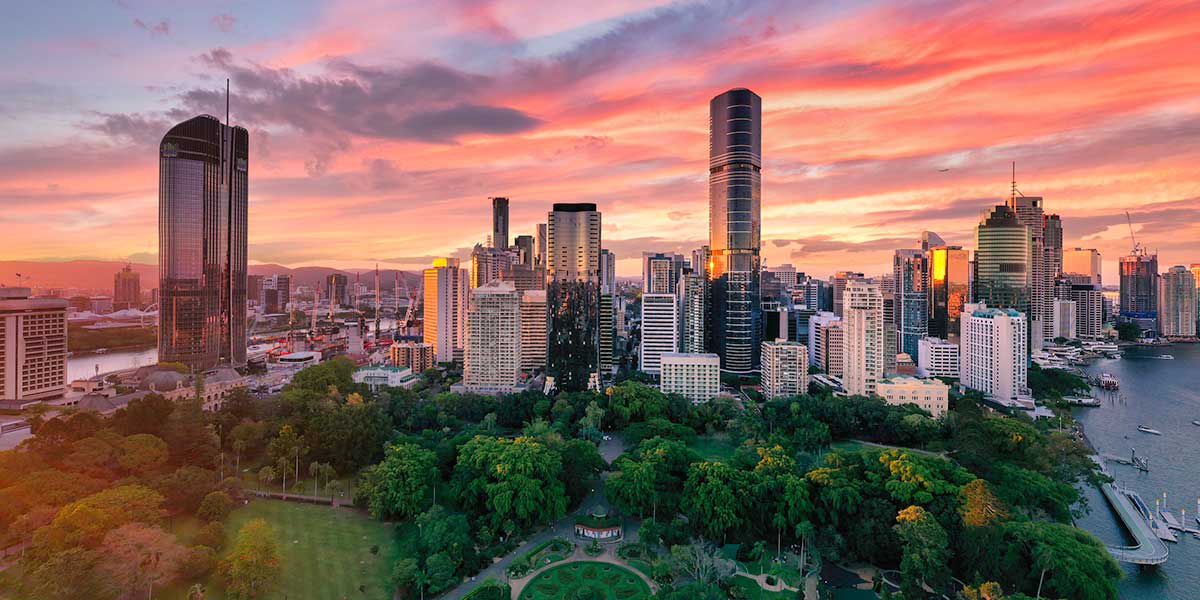 4. It's ideal snorkeling weather
Winter is actually one of the best times to visit Queensland's tropical north. Venture up to Cairns or Port Douglas and discover the Great Barrier Reef at its winter best. Picture yourself snorkeling above the magical, colourful reef, exploring the glorious underwater haven and the vibrant fish and marine life that call it home. During the winter months the water averages around 24°C, the perfect temperature for swimming above the corals. Better yet, during the winter months there's no need to wear a full body stinger suit, so you dive right in without the extra hassle.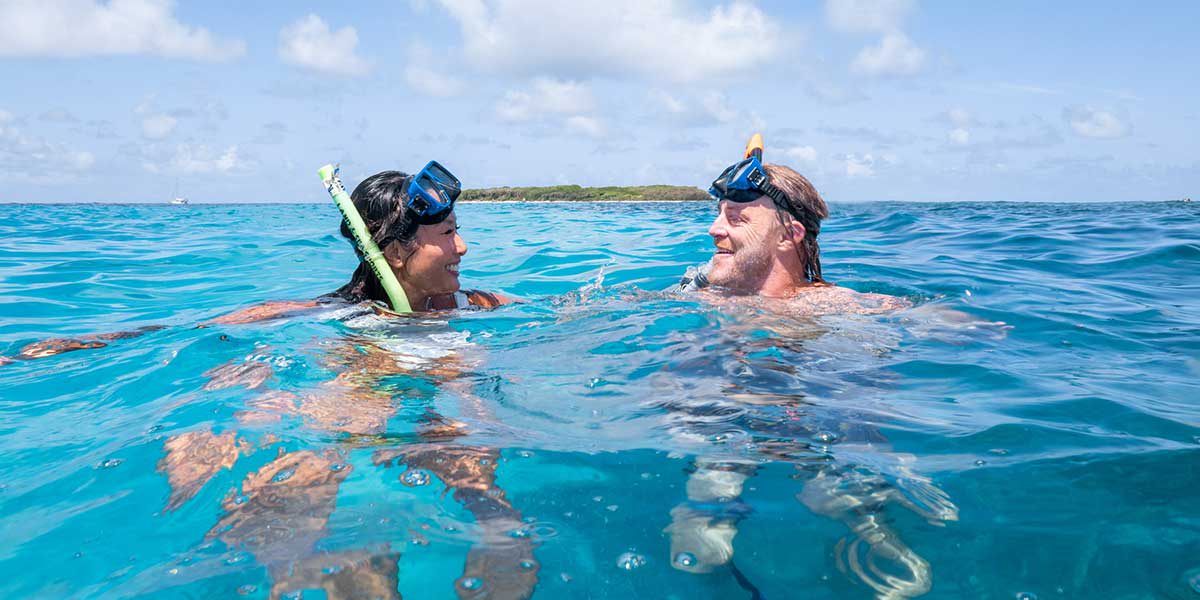 5. Surf's up!
Any pro surfer knows that in winter the waves are simply better. Whether you're an experienced or novice surfer, head to Queensland in winter to ride waves that are smoother and cleaner, making them just that little bit easier to catch. The Gold Coast or Sunshine Coast are the perfect base for a winter surf trip in Queensland, and both coastal cities have dozens of surf schools so you can live out your surfer dreams.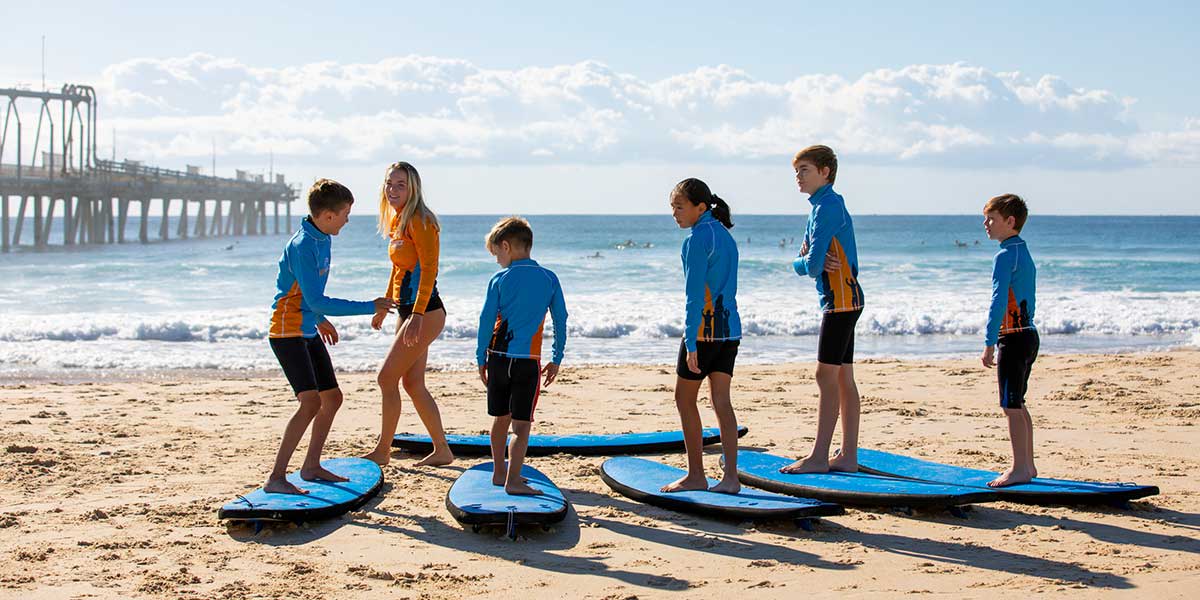 6. There's loads of events on
In sunny Queensland the hot and humid summer weather often brings afternoon thunderstorms. But in winter you can expect clear skies and brilliant blue days. As you can imagine, event organisers love those predictable clear days and so through the winter months Brisbane, the Gold Coast and Sunshine Coast host loads of fun festivals and events. Keep an eye out for BLEACH*, Regional Flavours, the EKKA, Scenic Rim Eat Local Week
7. Enjoy a bush walk, anytime of day
In the depths of winter there's no need to avoid the heat of the day or take an afternoon siesta. Winter means you don't have to wake up at the crack of dawn to get out there and finish a half-day bushwalk by noon. If you're a keen hiker or enthusiastic bush walker, winter is the best time to get out there and explore the Gold Coast or Sunshine Coast hinterlands, the Daintree forest in Far North Queensland, or even short trails in parks around Brisbane.
8. Less crowds means more fun
Winter might be the low season in Queensland, but that just means you can maximise the fun. Besides getting great deals on hotels expect thinner crowds. If you've always wanted a theme park vacation on the Gold Coast, winter is the perfect time. Less time spent queuing for rides, means more time to maximise the fun!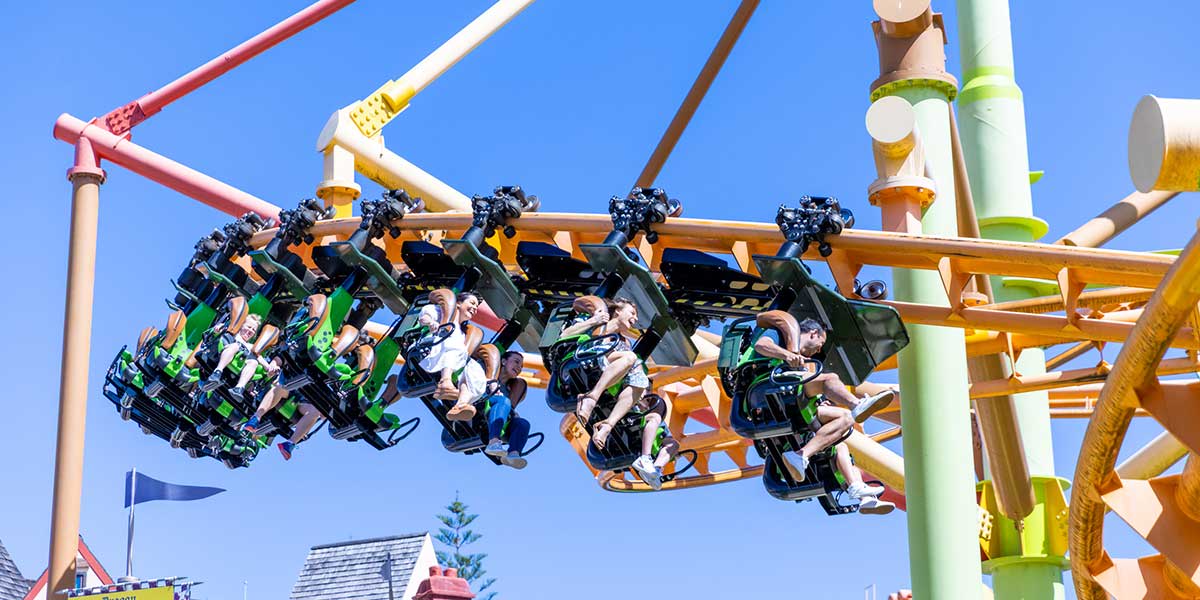 9. It's still ice-cream weather
If the sun is shining it's gelato weather. Ice cream isn't just a seasonal treat in the north-eastern state. Here you can indulge in your favourite flavours of ice cream year-round.