Do Go Chasing Waterfalls - TNQ's Must-Do Waterfalls
Seriously, there are so many waterfalls to add to your Tropical North Queensland's itinerary. Here are a few of our favourite you don't want to miss this Tropical Summer!
1. CRYSTAL CASCADES (28 MINS DRIVE FROM CAIRNS)

Photo credit:@katdellas
These secluded freshwater swimming holes and waterfalls are hidden in the tropical rainforests just outside Cairns and are some of Tropical North Queensland's best kept secrets.
2. SYDNEY CREEK (20 MINS DRIVE FROM CAIRNS)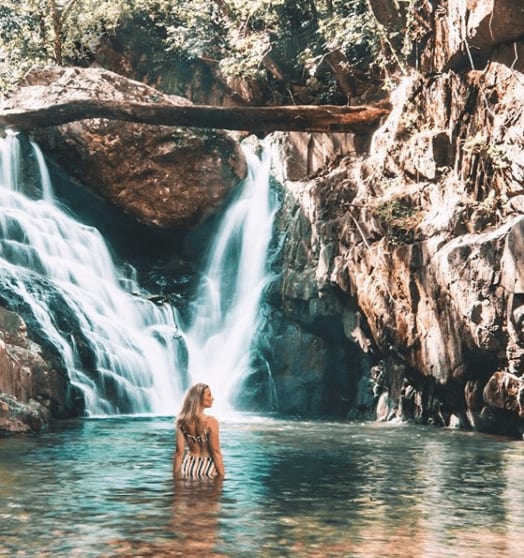 Photo credit: @thedailyluxe
Follow the creek to discover a collection of private swimming holes to take a refreshing dip or keep walking the track for 20 to 25 minutes to reach the Old Weir Falls.
3. TCHUPALA, WALLICHER AND NANDROYA FALLS (1 HR & 28 MINS DRIVE FROM CAIRNS)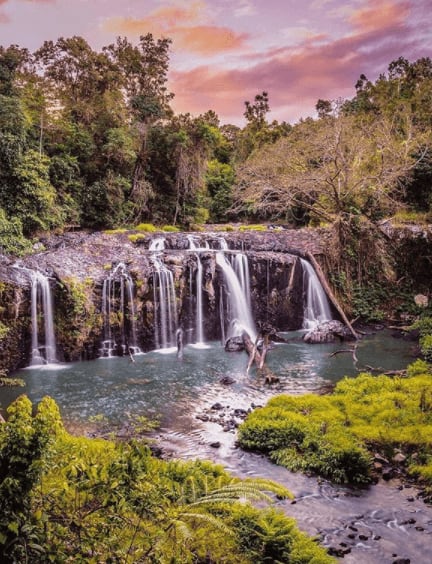 Photo credit: @leigh.horwood.photography
These three spectacular waterfalls are part of a network of waterfalls in the Palmerstone section of Wooroonooran National Park. Tchupala and Wallicher Falls can be found on a shared trailhead along the Palmerstone Highway between Innisfail and Millaa Millaa. While Nandroya Falls are not too far away, just an extra 3 mins up the highway.
4. JOSEPHINE FALLS (1 HR DRIVE FROM CAIRNS)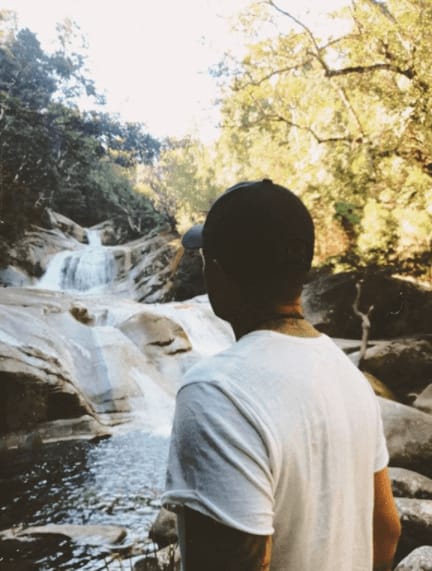 Photo Credit: @feline.elie.segolin
A playground for the young and young at heart, these gorgeous falls feature a natural waterslide, a 1.2km return walk through lush, world heritage-listed rainforest and viewing decks.
5. MILLAA MILLAA, ZILLIE AND ELLINJAA FALLS (1HR & 40 MINS DRIVE FROM CAIRNS)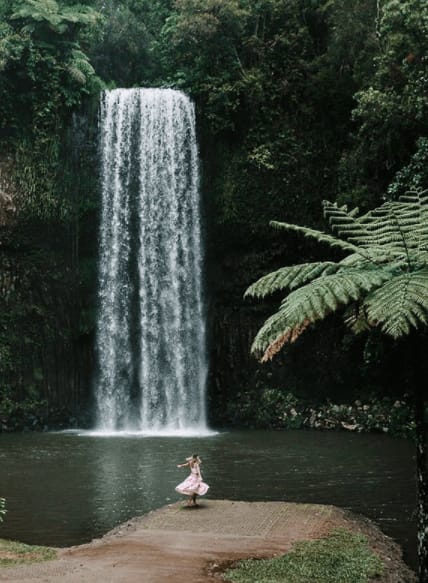 Photo credit: @ashleydobson
This trio of cascading beauty form the Waterfalls Circuit and are some of the most photographed waterfalls in Australia. Start at the heritage listed Millaa Millaa Falls, followed by a stop in at Zillie Falls and refreshing dip at Ellinjaa Falls.
6. MALANDA FALLS (1HR 20 MINS DRIVE FROM CAIRNS)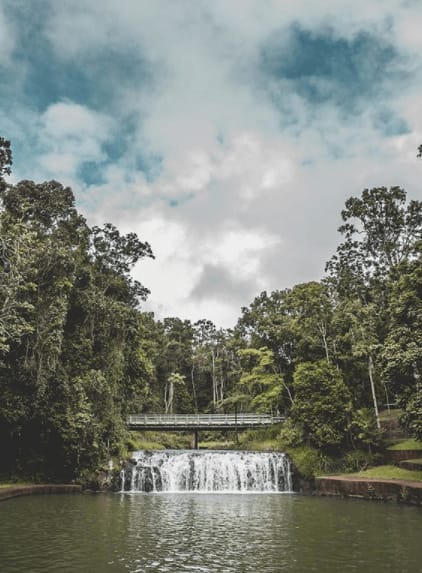 Photo credit: @athertontablelands
Falling from four metres high and 30 metres wide, the cool, freshwater tumbles over old basalt lava flows. Enjoy a quick dip in yet another water hole, complete the two rainforest walkways or sit down for a glorious picnic.
7. BARRON FALLS (42 MINS DRIVE FROM CAIRNS)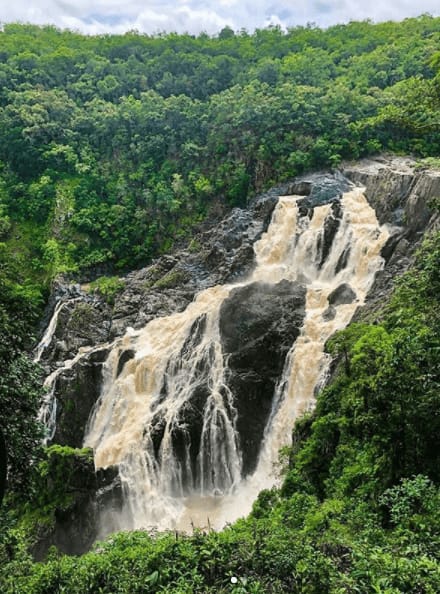 Photo credit: @tropicalnorthqueensland
Wind your way through the lush forest on the elevated walkway before you come to the Din Din Barron Falls lookouts. In the tropical wet season, become enveloped in a cloud of mist as the falls thunder spectacularly down the gorge.
Back
Oaks Hotels & Resorts