10 Things to Add to Your Brisbane Bucket List
Welcome to brilliant Brisbane! Where the sun shines 280 days a year and the city thrives with bustling cafes, award-winning restaurants, vibrant nightlife, boutique shopping and culture around every corner.
With so much to discover in Brisbane's unique urban precincts, it's hard to know where to start when exploring the city. So, we've put together a few of our favourite Brisbane experiences that you can't miss on your next trip to the river city.
▼ 1. Explore the CBD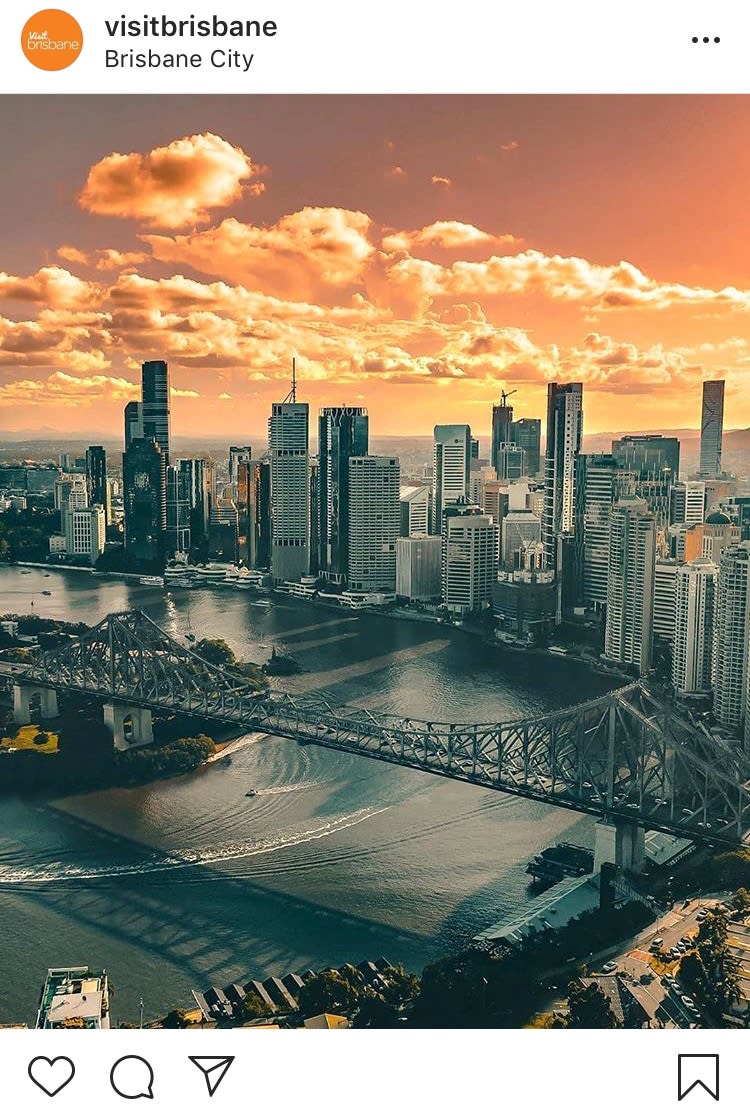 ▼ 2. Conquer the Story Bridge Adventure Climb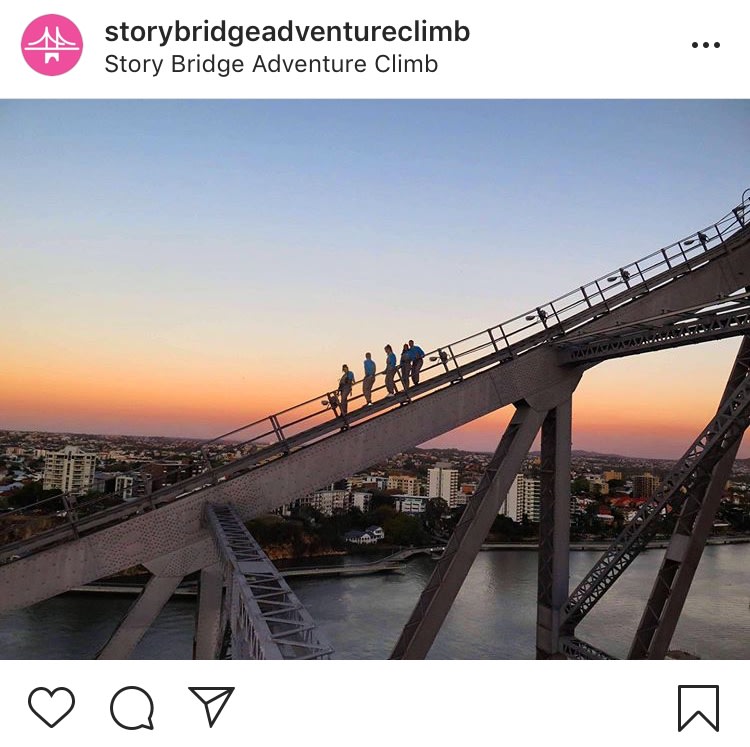 Get the adrenaline pumping on the sky-high Story Bridge Adventure Climb. Scale the iconic Story Bridge and be rewarded with the best view in Brisbane – a sweeping 360-degree vista of the city, Brisbane River, surrounding mountains and Moreton Bay islands. If you're keen to take your climb to the next level, try the hair-raising Cantilever Lean Out or Walk The Plank activities and finish with a 30-metre abseil descent.
▼ 3. Stroll the Brisbane Riverwalk and catch the CityHopper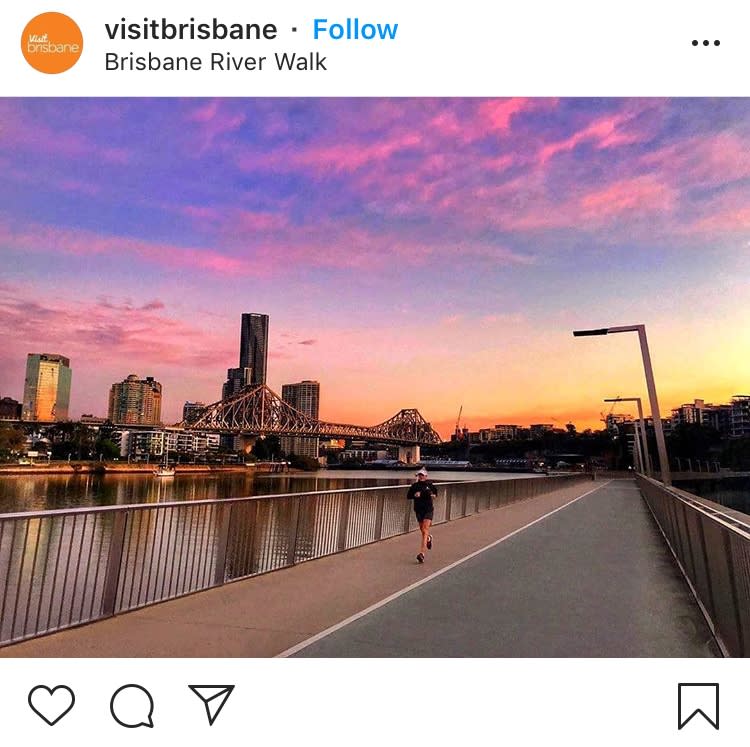 If you prefer to keep your feet firmly on the ground but still want some great city views, go for a laidback stroll along the Brisbane Riverwalk. Following the Brisbane River from the CBD to New Farm, the 870m Riverwalk offers a unique view of the city and Story Bridge from the water. Instead of walking back when you reach New Farm, hop aboard the free CityHopper ferry service and head to Kangaroo Point, South Bank or back to the city.
▼ 4. Have a feast on Fish Lane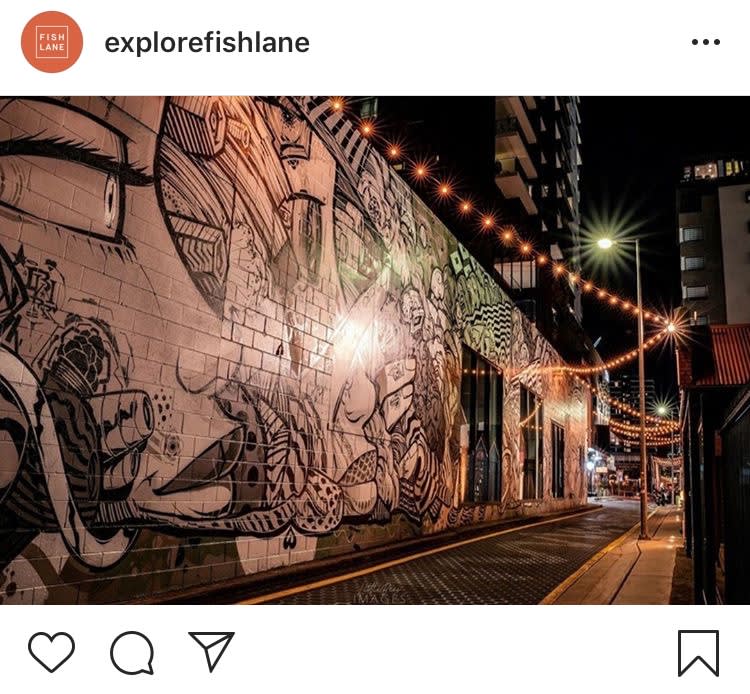 Photo credit: @explorefishlane
Arguably one of Brisbane's best laneways, Fish Lane is home to a bounty of bars, restaurants, cafes, art galleries and entertainment. The food here is phenomenal so be prepared to experience some serious meal envy wherever you go. Check out The Fox for delicious pub fare, Chu The Phat for Asian-fusion dishes, Julius Pizzeria for damn good pizza, Grassfed for plant-based perfection, Punjabi Palace for mouth-watering Indian, Hello Please for Vietnamese and Wandering Cooks for an ever-changing roster of new dishes.
▼ 5. Check out the nightlife in Fortitude Valley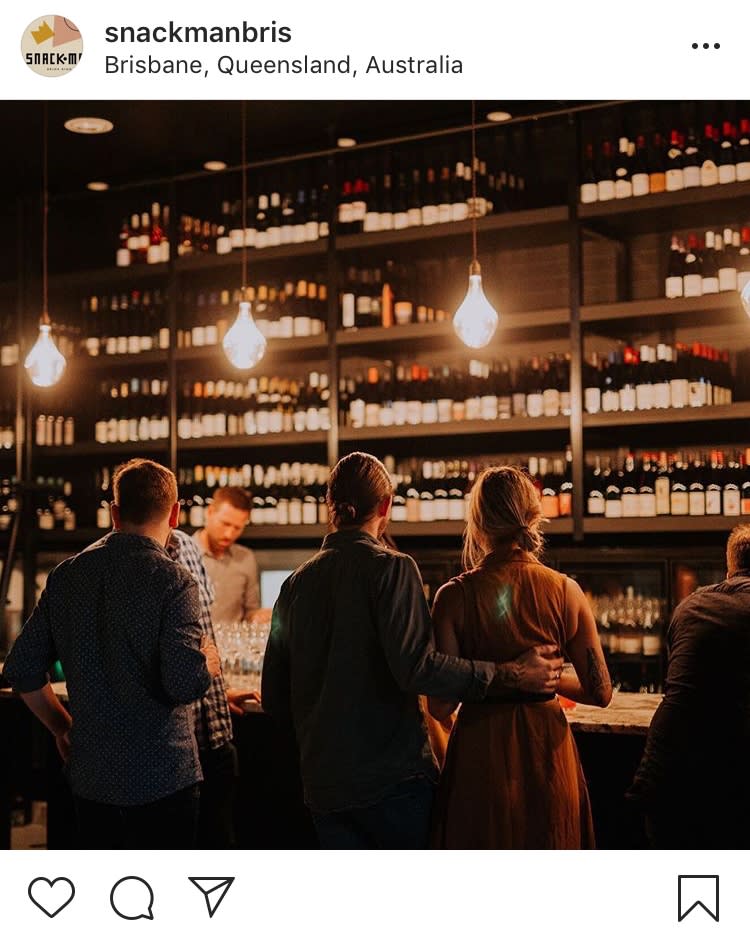 ▼ 6. Do brunch Brissy-style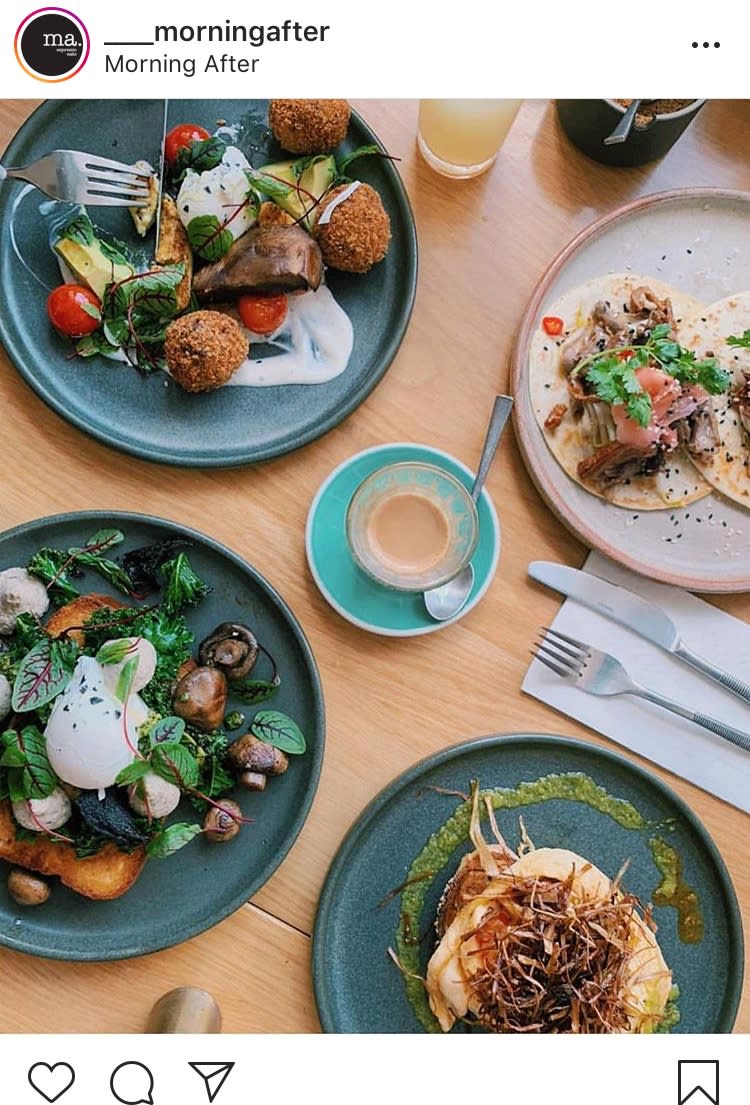 Photo credit: @ ____morningafter
After a big night out, there's nothing better than a big ol' brunch. Fortunately, Brisbane is home to a whole host of delish brunch spots where you can fuel up for the day, get your caffeine kick-start or soak up last night's mischief. Treat your tastebuds to Botero or Strauss in the CBD, The New Black in Fortitude Valley, Morning After in the West End, or indulge in a brekkie donut at one of Nodo's four locations across the city.
▼ 7. Check out the exhibitions at QAGOMA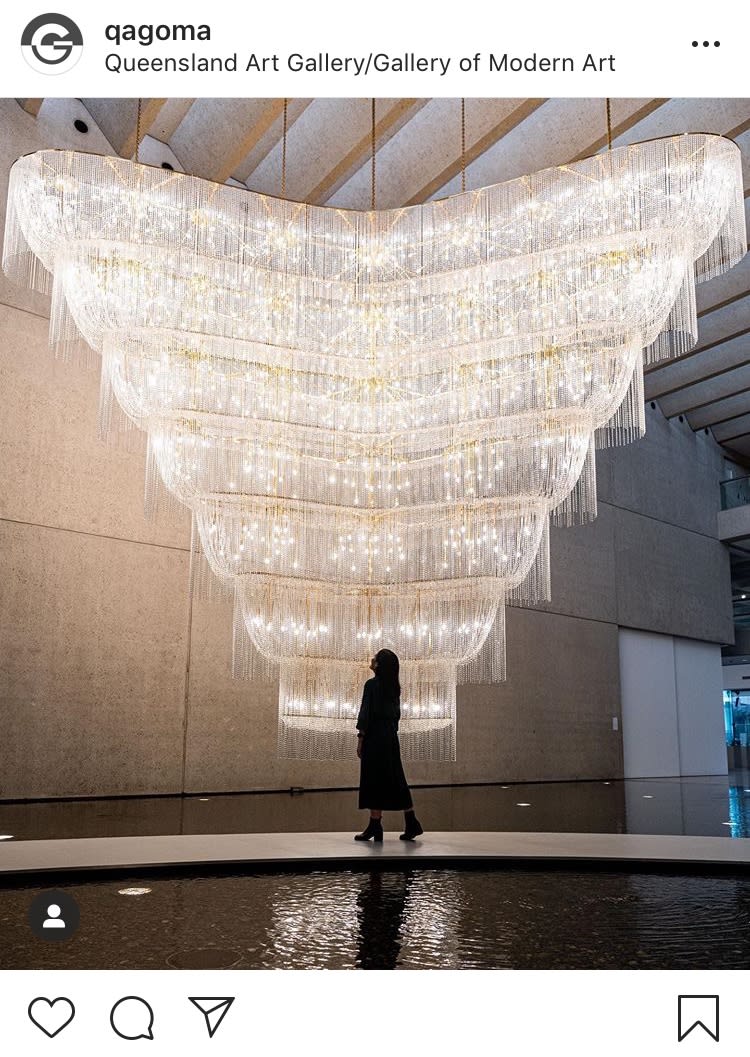 Photo credit: @qagoma
QAGOMA, or the Queensland Art Gallery and Gallery of Modern Art, is adored by locals and visitors alike – and even if you're not a huge art fan, you have to check out this amazing space on your next Brisbane trip. With ever-changing exhibitions featuring local and international artists, it's easy to spend a few hours getting lost in the talent here.
▼ 8. Wander the laneways of Fortitude Valley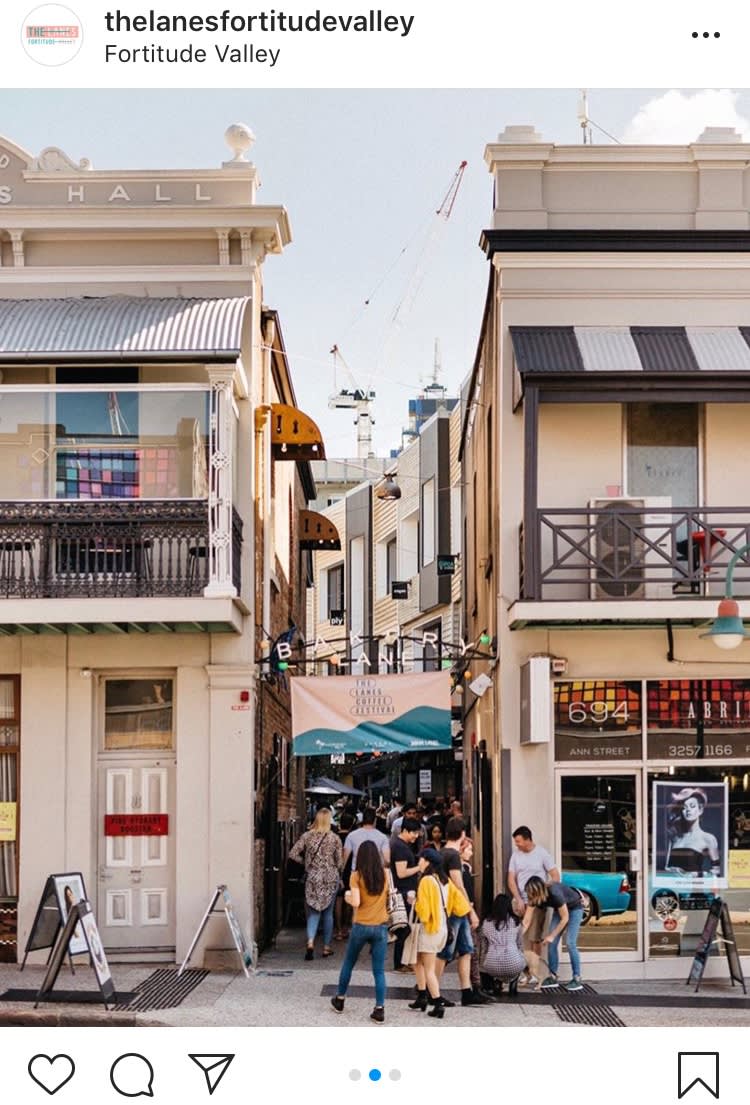 Photo credit: @thelanesfortitudevalley
Some of Brisbane's best shopping, cafes, bars and culture is tucked away from the main thoroughfares, hiding down bustling back-alleys and laneways in Fortitude Valley. Check out Winn, Bakery and California Lanes, where you'll find pop-up shops, local independent boutiques, eclectic eateries and buzzy bars.
▼ 9. Chow down at Eat Street Northshore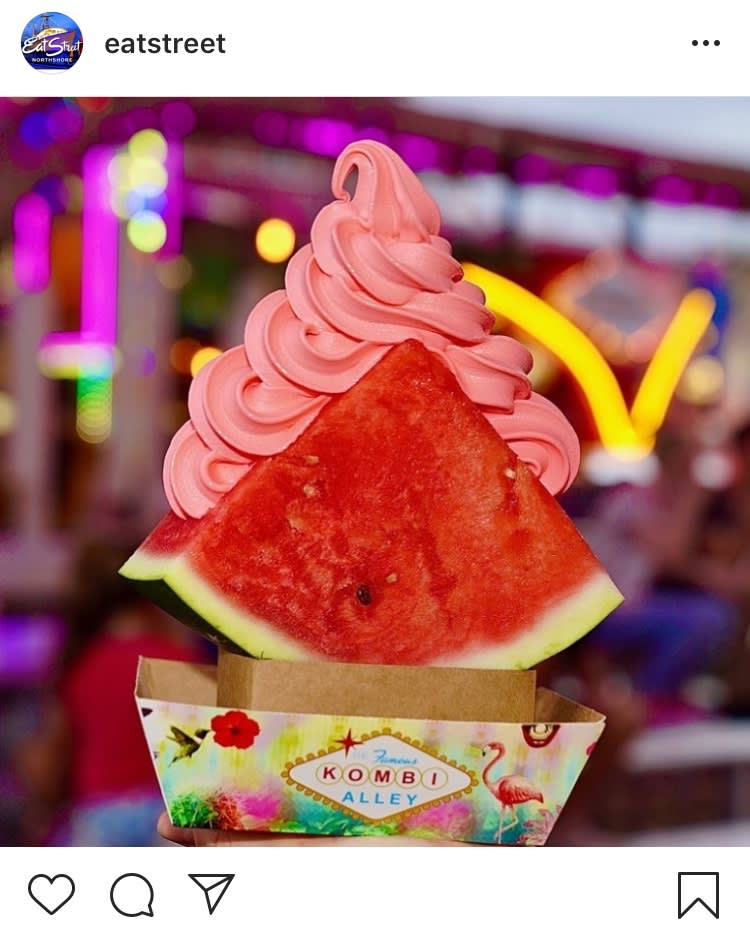 Photo credit: @eatstreet
Brisbane's Eat Street is truly one-of-a-kind, boasting 180 colourful dining and entertainment shipping containers with delicious street food and non-stop live music. Eat Street is open every Friday and Saturday from 4pm to 10pm and every Sunday from 12pm til 8pm.
▼ 10. Take a dip at Streets Beach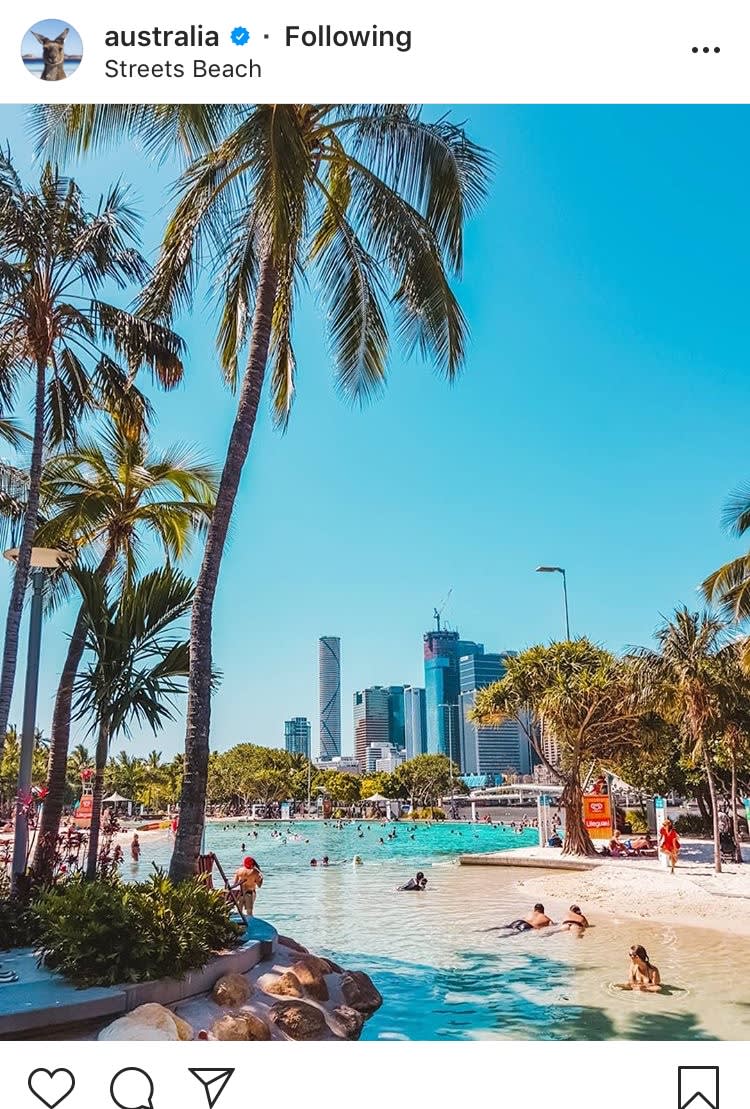 Photo credit: @australia
Head to Streets Beach and cool off at Australian's only inner-city, man-made beach. Flaunting a sparkling blue lagoon, soft white sand and sub-tropical plants, Streets Beach offers an island-inspired oasis right in the heart of the city. Streets Beach is free to use and is patrolled by lifeguards year-round. There are also two other aquatic spaces right next door, the Boat Pool and Aquativity, an interactive waterpark for kids.
Ready to plan your next Brissy trip? Oaks has 11 apartment style properties in Brisbane to choose from, all conveniently located within the heart of the CBD and surrounding areas. With our new Together Again offer, you can save up to 30% on your booking and enjoy the peace of mind of flexible booking policies, including free cancellation.
Are you ready to hit the road on your very own Great Aussie Roadtrip? Stay and save with Oaks Hotels when travelling around Australia this year!
Back
Oaks Hotels & Resorts