Romantic Weekend Escape: Choose Your Own Adventure This February
It's unfair that one 24-hour window must carry the load of love. Instead of keeping the romance to one day a year we think (at least) all of February should be about love. Whether you and your significant other are thrill seekers or culture vultures, we have a romantic city rendezvous ready for you to grab and go.

Ready to take your love to the next level? Read on to discover three incredible romantic weekends with fun things to do, see and experience in Australia's biggest cities.
For the adventurous couple
Not a fan of a romantic candlelight dinner and would prefer to leap out of a plane together? We hear you. For a special romantic getaway you're looking for serious thrills and an unforgettable experience to share with your loved one.
For a view like no other over the glistening city of Brisbane, book you and significant other in for the Story Bridge Adventure Climb. Dial up the romance by timing it with sunset and enjoy watching the city light up as you climb up the iconic pylons. Enjoy panoramic views of the city and look out to Moreton Bay and beyond as you ascend the famous bridge with your lover.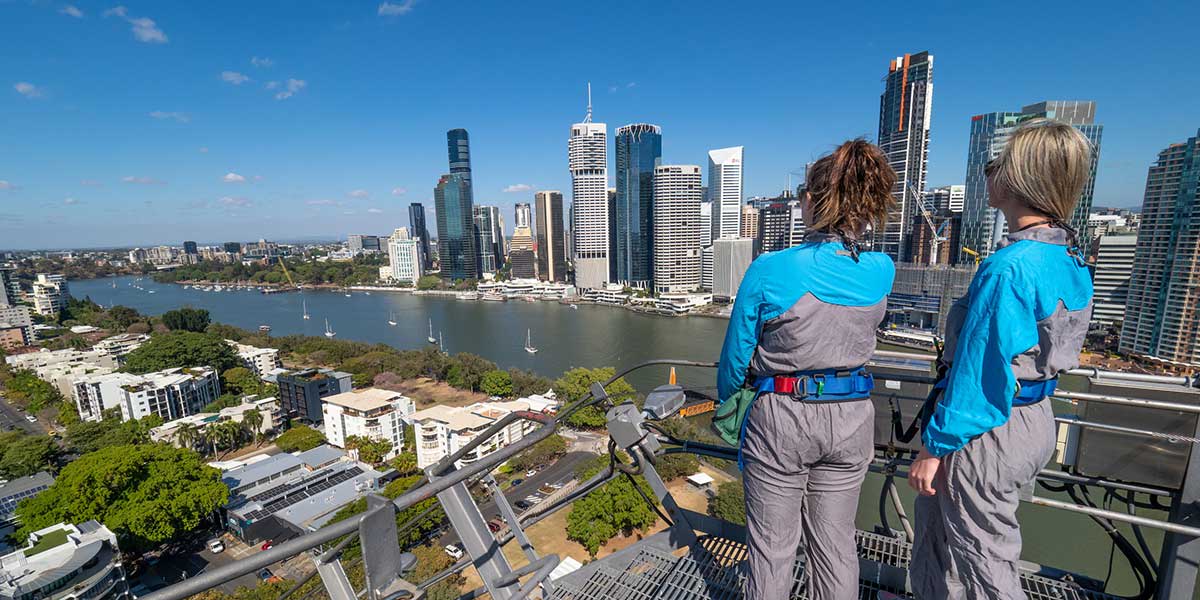 Or, if you venture to Melbourne, why not submerge into the adrenaline-charged waters at SEALIFE Aquarium. Fish? Not scary. Sharks? Terrifying. Experience the Shark Dive Xtreme where, together, you and your partner can scuba with sharks, turtles, stingrays and other majestic creatures of the deep.
For the Sydney bound, explore all the magic of the expansive Sydney Harbour on a kayak or stand-up paddleboard. Rose Bay Aquatic Hire has a large range of the latest aquatic equipment to rent, and the awesome part is you can bag a cheap date with rates starting at just $25 per hour. If something more exhilarating is on your radar, take a high-speed offshore thrill ride from Circular Quay to Bondi aboard the Harbour Jet. The ride will tick off city sightseeing in a flash.
For the culture-seeking couple
Have you heard about how Opera Australia does a pop-up show on Sydney Harbour each year? Grab your tickets and watch as the sun sets behind the stunning city skyline while the stage comes alive with a vibrant, electrifying show. There are fireworks too, so it's really quite the ideal setting to sneak in a smooch or two. And if you miss out, well, there's always the iconic Opera House to catch a performance while in Sydney for the weekend.
Brisbane visitors seeking culture can make their way straight to the aptly named Cultural Precinct. Here you'll find the paired galleries QAGOMA with an ever-revolving line-up of big international exhibitions and world class shows, and QPAC with its many theatres and performance spaces. Checkout the events section to see what's on at the Playhouse Theatre or which musicals have taken over the big stage. Between your gallery date and evening show slip down Fish Lane and share a bottle of wine at one of the great restaurants like Julius Pizzeria.
Or last, but not least, Australia's capital of culture knows how to celebrate the arts. Venture to the heart of Melbourne city to find theatre shows, live music, comedy clubs and even fashion shows. Theatre lovers can explore Australia's only theatre district – the East End Theatre District. Here you'll find shows at the heritage-listed Princess Theatre, Regent Theatre, Comedy Theatre, Her Majesty's Theatre, the Athenaeum and the Forum.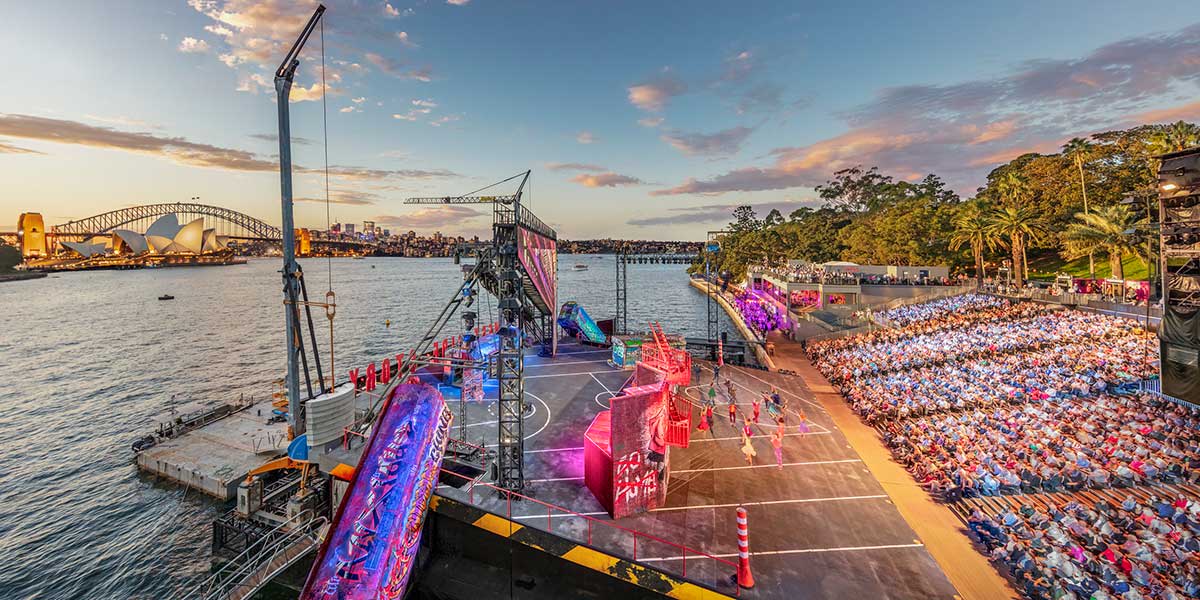 For the classic romance couple
Couples looking for a revitalised take on that time-old classic dinner-and-a-movie combo should skip the local cinema and head outdoors post-dinner for an enchanting cinematic experience that's still super low-key. The Moonlight Cinemas screen a range of charming films across the month of February (and the rest of summer), from classics such as Breakfast at Tiffany's and Dirty Dancing, to more recent flicks like La La Land. Lucky you, the outdoor cinema pops up in Brisbane, Sydney, Melbourne and Adelaide so you'll have a solid pick of where to take your romantic rendezvous.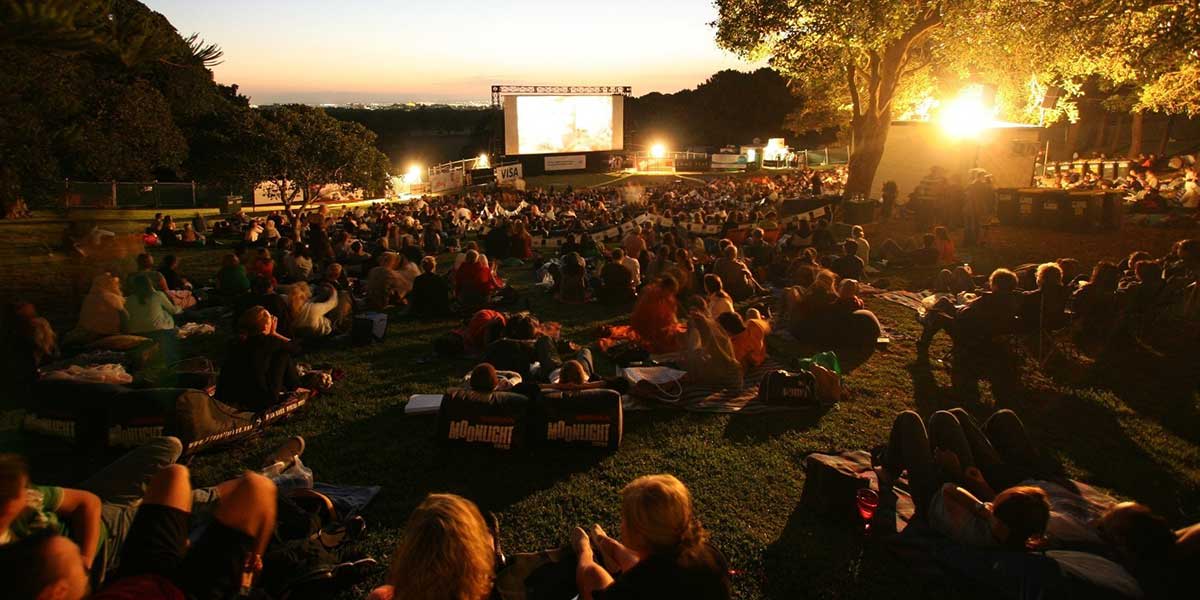 If movies aren't your thing, maybe an open-air music gig that's just a little bit different will tick the box. Twilight at Taronga in Sydney showcases some seriously top-notch musical acts throughout February and early March each year and has featured live performances from acts like Jet and San Cisco to George and Daryl Braithwaite. Bring your own picnic hamper or purchase a gourmet one upon arrival, then lie out on the lawn together as you enjoy the live entertainment in the unique zoo surroundings. Make your date a full-day adventure with free park entry before the show starts. You and your loved one can wander hand-in-hand through the grounds and glimpse all the native and exotic wildlife that call the zoo home.
For couples looking to take their love to the next level this February, check out an Oaks Hotel in cities across Australia.
Back
Oaks Hotels & Resorts