Your Guide To Brisbane's Best Laneways: Where To Eat, Drink, Shop
Move over Melbourne, Queensland's capital is giving the southern-state counterpart a run for its money when it comes to hip laneway culture. Over the past decade Brisbane's historic laneways have been slowly transforming into cool bars, hidden cafes and cute boutiques.
Each laneway is an epic collision of inner-city living where art, culture and people collide to shop, drink, eat or play. Ready to get acquainted with the city's hidden secrets? Here's your guide to exploring Brisbane's best laneways.
Fish Lane, South Brisbane
A hop, skip and a jump from Brisbane's beating cultural heart, Fish Lane is home to some of the city's best casual restaurants and wine bars. Get lost down the lane spotting street art, hop from bar to bar with friends, make an early reservation for a pre-show dinner, or plan a date night at Fish Lane. Local favourites include Julius Pizzeria, Chu The Phat, Gelato Messina, Hello Please, Butler Wine bar and Billykart, but this lucky laneway is home to dozens of cool spots and always promises a good time.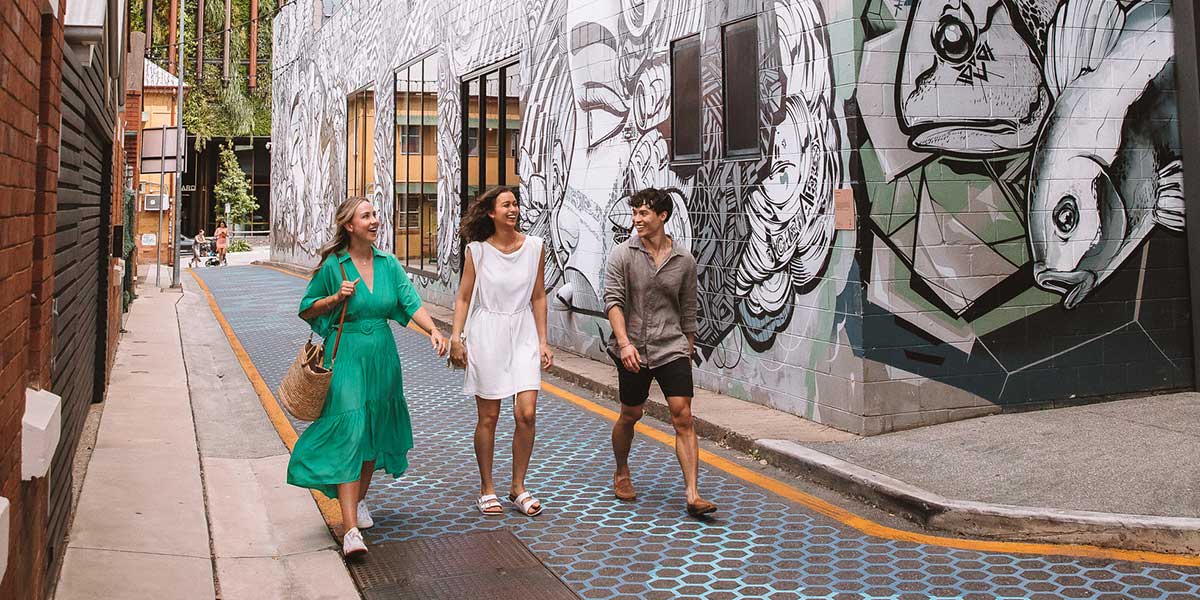 Burnett Lane, Brisbane City
Well and truly the pioneer of Brisbane's laneway culture, Burnett Lane is up there among the city's busiest laneway haunts. Once a prison exercise yard, Burnett Lane – named after colonial surveyor James Burnett – has turned into one of Brisbane CBD's top spots for great coffee, after-work drinks or late-night cocktails. Squeeze by in the morning try Felix For Goodness or Brew Café, then slink back around 5pm for a cheeky drink at Super Whatnot, Death & Taxes or Alba Bar. Make sure to take time to admire large-scale street art and small hidden installations or artworks dotted down the laneway.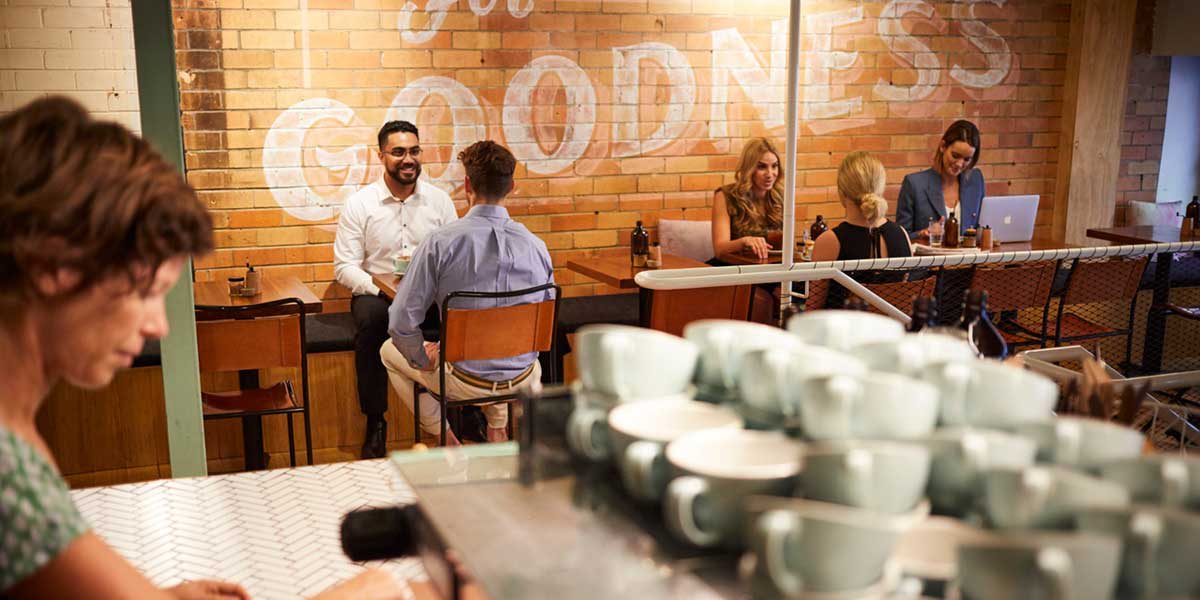 Gresham Lane, Brisbane City
This small, central laneway is a hidden Brisbane gem with a strong local following. Drop into New York-style street food spot Red Hook for a juicy cheeseburger and crafted cocktail, or venture to one of Australia's greatest and most awarded bars, The Gresham, for after-work whisky or mixed drink.
Eagle Lane, Brisbane City
Ready to boogie? Shake it out down Eagle Lane. Just look for the secret door with a staircase that leads to the basement. Down here you'll find the dimly lit Brooklyn Standard, a brilliant live music bar with a huge range of craft beer. If you need a feed before you go dancing, try American sports bar Fat Angel for all the American fast-food classics.
Winn Lane, Fortitude Valley
Rustic and a little bit grungy, Winn Lane might be the hippest of the city's laneway scene. Find the cool crowd gathered at Winn Lane in the heart of Fortitude Valley. Here you'll unearth a glowing collision of music, haircuts, burgers and art. There's always a queue at Brisbane-fave Ben's Burgers, the folks at Dreamboat or WINNston Hair will cut or shave you a fresh alternative look, and you can pick up sweet local threads at House of Cards.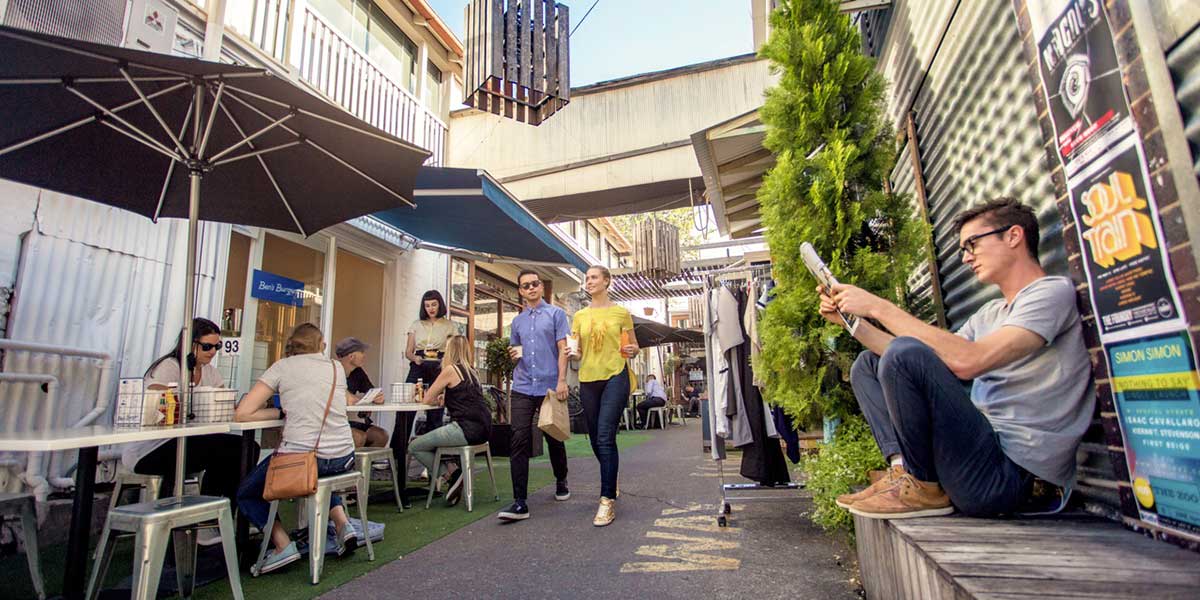 Bakery Lane, Fortitude Valley
After exploring Winn Lane, venture over to Bakery Lane, the second of three cool Valley laneways. From dawn until dusk there's something to do, see and eat at this dead-end laneway. If you're a big fan of brunch and good coffee, stop by The New Black Cafe. Drop in for lunch at Nom Nom Korean and browse records at Phase 4. Then return by dark for cheese and carbs at Johnny's Pizzeria and a few drinks at Laruche bar.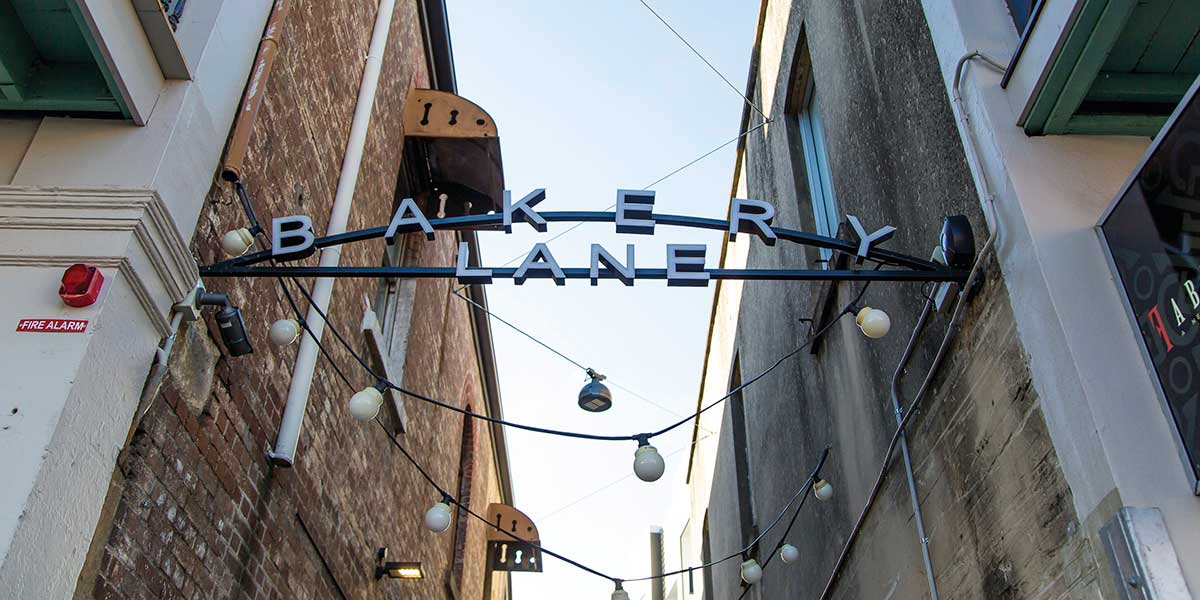 California Lane, Fortitude Valley
Named after the California Cafe, a Brisbane institution from the 1950s, the Valley's third special laneway resurrects the legacy of good times and retro nostalgia. Step down the sun-drenched, pastel-coloured California Lane to discover micro-boutiques and pop-up stores run by small Brisbane designers, along with tables that spill out across the lane from Fat Dumpling, Reverend's Fine Coffee and Giardinetto.
Back
Oaks Hotels & Resorts