Australia's 5 Favourite Islands To Explore This Summer
As the days get longer and the breezes warmer you'll start craving an escape to the seaside. And where better to explore than some of the idyllic islands located off Australia's incredible coastline. As a country surrounded by the sea, there's a fair share of gorgeous palm tree covered islands you could choose to explore this summer (8,222 islands to be exact). But the biggest question is, where do you start? This guide rounds up our five favourite Australian islands that are relatively easy to access (you can even do an easy day trip) and offer loads to do, stunning nature and breathtaking views.
Heron Island, Gladstone
Heron Island is one of the most breathtaking islands within the Great Barrier Reef. Think bone white sand and clear turquoise waters that barely look real. Once you dive beneath the surface you'll come face-to-face with some of the 200 turtles, who are permanent residents of the island. You need not worry about turtle season to guarantee a sighting! Heron Island is known as one of the best dive sites in Australia with the surrounding wrecks making for incredible snorkeling if you're yet to train for your dive ticket.

How to get there: Heron is located off the coast of Gladstone in central Queensland. Catch a ferry from the Gladstone Marina. The boat takes around two hours and departs a handful of times each week. You can also take a chopper.
How long to stay: We recommend you stay a couple days on the island to explore all it has to offer. Speak to the friendly receptionists at Oaks Grand Gladstone about special discounts.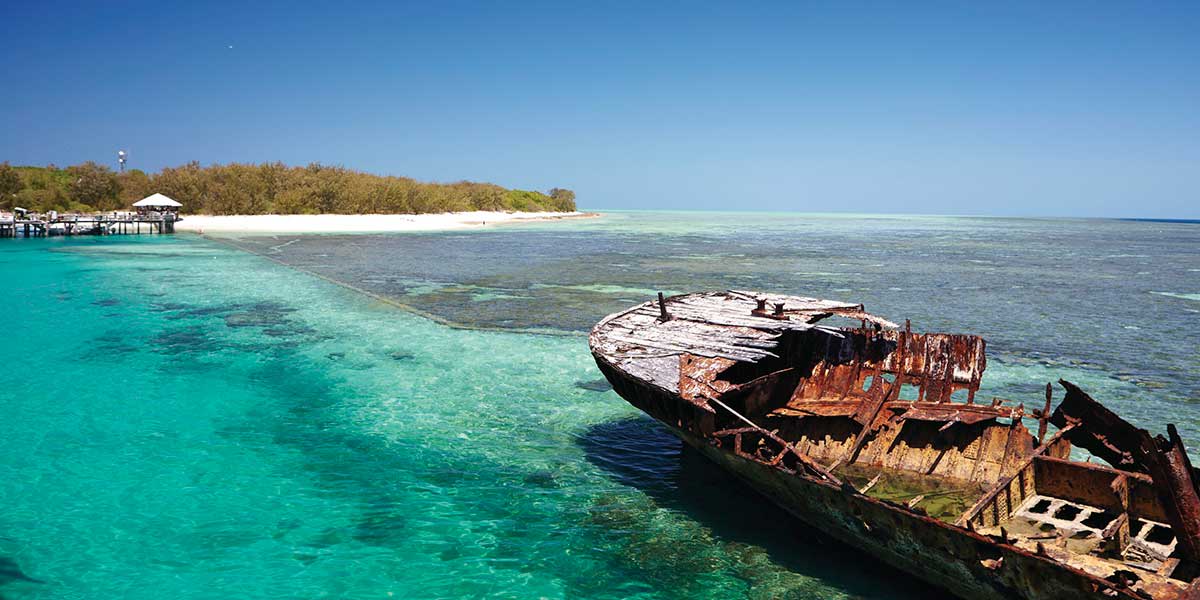 Phillip Island, Melbourne
Off the coast of Melbourne, Phillip Island is home to the famous Penguin Parade, a magical sunset march where the largest Little Penguin colony in the world returns from a day in the ocean to their island homes. Kids and adults will feel the magic as these seabirds waddle back to their burrows. Make sure you're rugged up for the cold as you stake out a spot. On Phillip Island there is loads more to do including getting up close and personal with the entertaining colony of fur seals (one of the largest in Australia) as they frolic around on the island's famous Seal Rock.

How to get there: Phillip Island is accessible by bridge, and it's an easy two-hour drive from Melbourne.
How long to stay: The penguins arrive at sunset each night, so you might like to make it an overnight or weekend trip. Alternatively, ask our staff to arrange a day tour, with pick-up and drop-off at your Oaks hotel in Melbourne.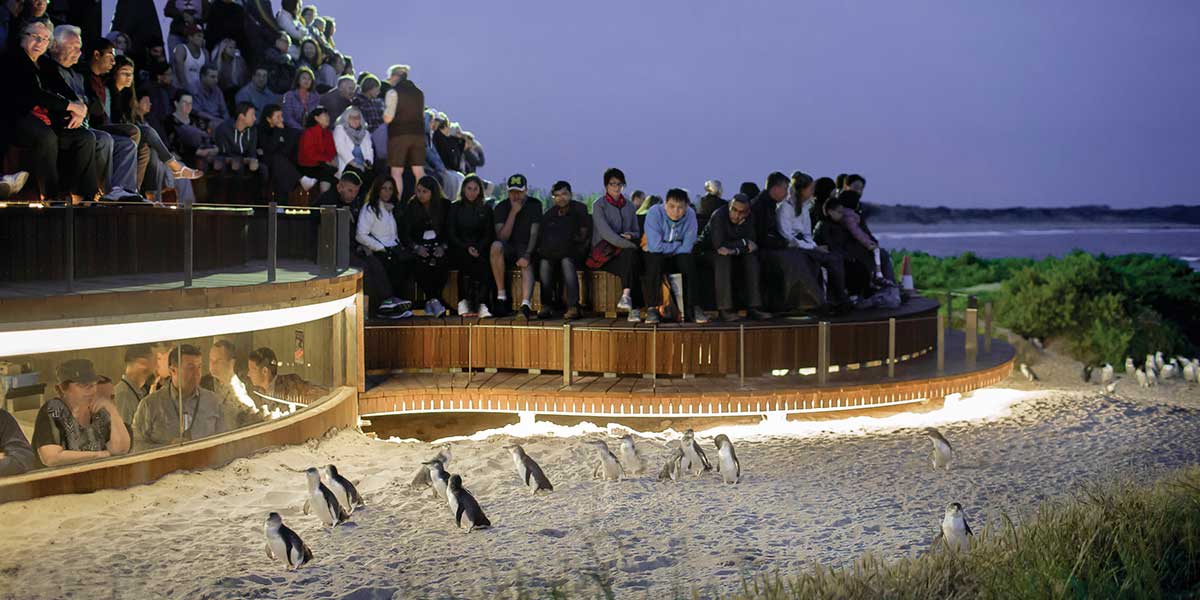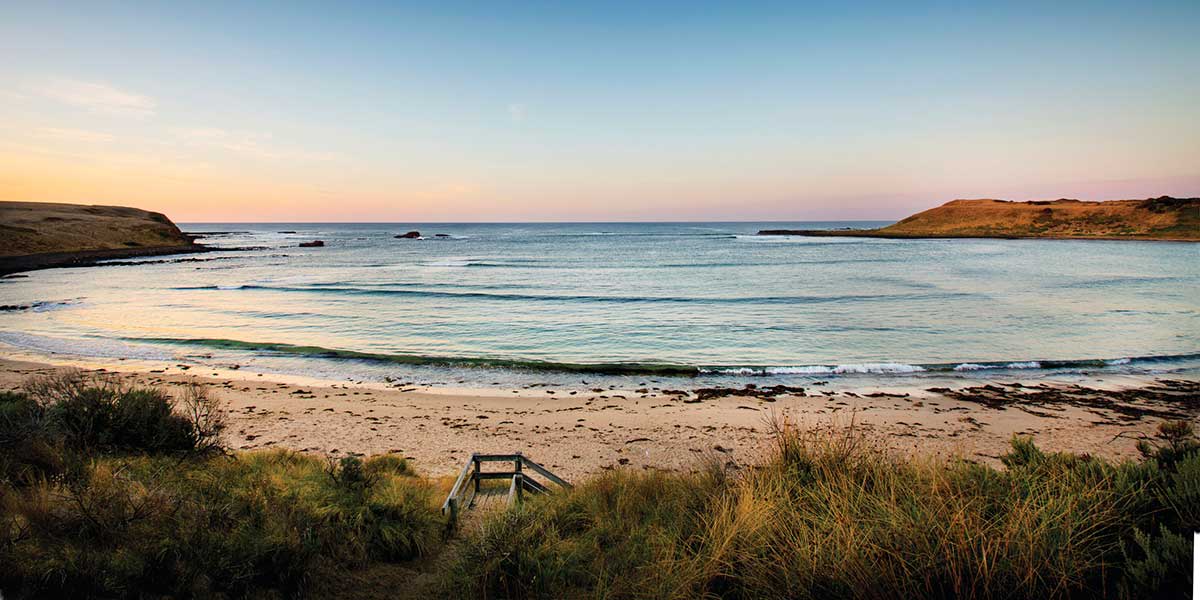 Kangaroo Island, Adelaide
No trip to South Australia is complete without a hop, skip and jump (excuse the pun) over to Kangaroo Island, but despite the name this paradise isn't all about kangaroos (but you'll see plenty of those too). Nature shines on Kangaroo Island where you can enjoy close encounters with the huge sea lions in Seal Bay and koalas in Hanson Bay. As the third largest island off mainland Australia, you'll find kilometres of blissful beaches to choose from, but our top recommendation is a stop at Vivonne Bay, once voted Australia's Best Beach.

How to get there: Kangaroo Island is just a two-hour drive from Adelaide, and then a comfortable 45-minute barge. If you need connections to or from Adelaide, speak to the staff at Oaks Embassy Adelaide.
How long to stay: If you're really keen you can tick it all off in a day, but to get a proper feel for the island you need at least two to three days.
North Stradbroke Island, Brisbane
Just off the coast of Queensland's capital city of Brisbane, North Stradbroke Island is nature's paradise. The third largest sand island in the world is best known for its incredible surf breaks and perfect viewing spots that give you an up-close vista of migrating whales each season. Whether you opt to view the myriad of turtles, manta ray, dolphins and whales from the viewing platforms positioned around the headland, or swim with them in one of the many beaches, Straddie, as the locals call it, will make you feel a million miles away from the city.

How to get there: North Stradbroke Island is an easy day trip only a 40-minute ferry ride from Cleveland, just south of the city. You can opt to take your car on the barge, which is the better option for families to avoid carrying all your belongings, or simply jump on a water taxi.
How long to stay: Straddie is an easy day trip so you can depart in the morning and return to your Oaks hotel in the city after dark. Of course, there's no need to rush back with options on the island too.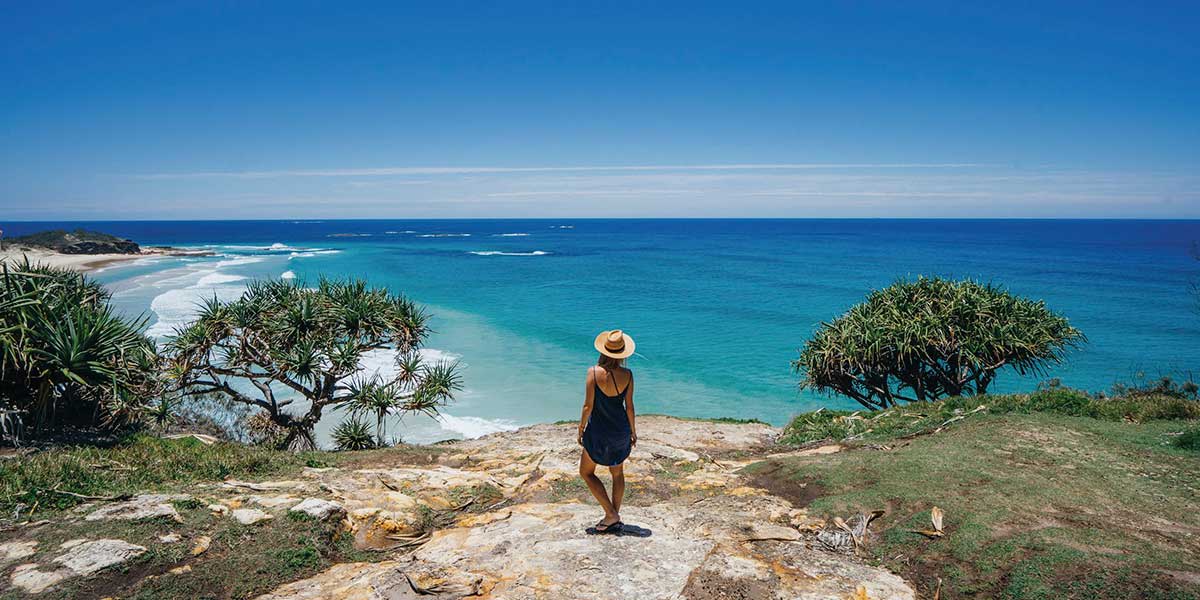 Magnetic Island, Townsville
Fondly referred to as Maggie by the locals, this small island paradise is only a 20-minute ferry ride from Townsville. Being this close to the mainland, Magnetic Island is ideal for day-trips and is absolutely teeming with local wildlife on land and below the sea. You can hire a fun convertible car or classic moke to zoom around the island, or hike one of its lush tropical trails. Entertain the rock wallabies or do the Forts Walk to spot a koala taking a nap in the trees. For those searching for that perfect panoramic view, we recommend climbing the remaining structures from WWII to overlook the whole island. Or if you're after a more relaxing itinerary, sunbake on the beach at Horseshoe Bay and watch the sunset over the ocean from the jetty at Picnic Bay. It's ideal for those who love the great outdoors with plenty of wildlife encounters.
How to get there: Magnetic Island is just a 20-minute ferry ride from Townsville.
How long to stay: You can drive from north to south in about 10 minutes, so Maggie is an easy day trip option and you can use Oaks Townsville as your base.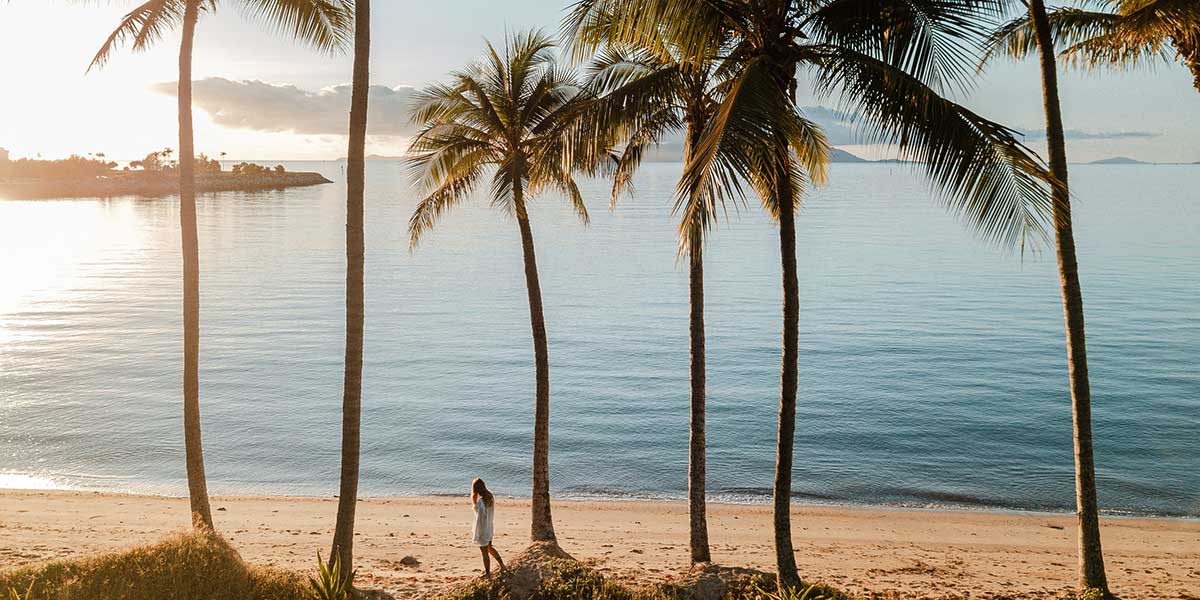 Back
Oaks Hotels & Resorts