Close
MYOAKS Members get our best rates and exclusive members only benefits! Join by booking a MYOAKS rate today.
FREE & easy to join
10% off your booking
FREE internet
Kids eat FREE at selected hotels
Early check-in & late check-out
Melbourne, Victoria, Australia
WRAP on Southbank
"Weekend away, perfect stay"
My partner and I came to Melbourne from Albury for a weekend away and to watch a footy match at AAMI Park. This place in INCREDIBLE!! The staff are very helpful and informative. The price was excellent for value as well as location. We were on the 36th floor, my goodness me - the view was a big wow!!! Great room facilities. Very modern, and very quiet! The bed was like sleeping on a cloud - so ridiculously comfy.
— Miranda V, TripAdvisorRead Reviews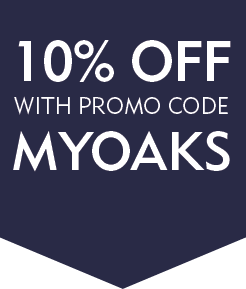 Enter promo code MYOAKS when making a booking to receive a 10% discount & join the loyalty program.
Rooms
HOTELS IN SOUTHBANK MELBOURNE
Each stylish studio, one- and two-bedroom apartment features a queen or king-sized bed, separate lounge and dining area, a modern full kitchen and laundry to make you feel right at home. Every room includes everything you'll need to make your stay in Melbourne as easy as possible.
room.
Reservations: 1300 726 615
Reception: 03 9249 6300
Email: wrap@wrapsouthbank.com.au
Studio Heritage

Our contemporary 'Studio Heritage' apartments are perfect for singles or couples who want to the luxury of a full kitchen and modern furnishing for their stay.

Studio

With a private balcony off our 'Studio' apartment, you'll be able to relax in some fresh air after making a meal or a cuppa in your full kitchen. You'll also have in-room laundry facilities and modern furnishings and a comfy bed to make you feel right at home.

1 Bedroom

Our modern 'One-Bedroom' apartments are designed to impress with stylish furnishings and features while helping you feel right at home. Each apartment includes a full kitchen and laundry, with a separate dining and lounge plus your own private balcony to simply sit back and enjoy. The bedroom is spacious yet cosy with a queen bed and separate bathroom. designed for the modern traveller, enjoy your own spacious private balcony, full kitchen and laundry facilities in the comfort of your own city apartment.

1 Bedroom City View

These gorgeous one-bedroom apartments include all the usual one-bedroom features such as a fully equipped kitchen, in-room laundry facilities, and a spacious dining and lounge area but with more view. Each room is positioned to give you stunning views of the city from your private balcony where you can watch the people below or the stars above. Then retreat to your bedroom to your comfy bed to sleep the night away.

1 Bedroom Deluxe

If you want to feel right at home but also need a separate desk and work area in the apartment, then our 'One-bedroom Deluxe' was especially designed for you. Along with your full kitchen and laundry, separate dining and lounge area, this apartment also includes a separate, dedicated space for you to work and concentrate. But it can't be all work, so your king-sized bed awaits (twin bedding available) for you to rest and recharge before you do it again the next day.

2 Bedroom

When you need all the luxuries of at-home living like a full kitchen and laundry, along with a separate spacious dining and lounge area, but you also need two bedrooms instead of one, this room was made with you in mind. Here you'll find the extra space and privacy you need after enjoying time together in the kitchen or around the dining table, the perfect place for you and yours to call home while in Melbourne.

2 Bedroom City View

When you stay in Melbourne's Southbank, why not treat you and yours to a room with a view? Our two-bedroom 'City View' apartments are the perfect balance between at-home comforts of a full kitchen and laundry, a separate dining and lounge area but the added bonus of having your own private balcony with views across the stunning Melbourne skyline. When it's time to unwind and relax, each apartment has two bathrooms so you can have privacy and peace before you drift to sleep.

2 Bedroom Deluxe

When you want the very best, our 'Deluxe' two-bedroom apartment is as good as it gets for you and your family and friends. Each apartment includes a fully equipped and modern kitchen, in-room laundry, a separate lounge and dining area, along with a spacious balcony for everyone to enjoy the sweeping views of the Melbourne city skyline. Then you'll have a separate and generously-sized bedroom along with two bathrooms where you can relax and reflect on your day, and your stay, in Melbourne.
Oaks Hotels & Resorts