Close
MYOAKS Members get our best rates and exclusive members only benefits! Join by booking a MYOAKS rate today.
FREE & easy to join
10% off your booking
Wi-Fi Inclusive
Kids eat FREE at selected hotels
Early check-in & late check-out
Abu Dhabi
An Arabian wonderland
Located in the southeast of the Arabian Peninsula, a region renowned for it's rich history, diverse melting-pot of cultures and ancient architecture is the country of United Arab Emirates, with its capital city Abu Dhabi. This coastline location provides the ideal spot to enjoy a relaxing walk along pristine white beaches, swim in the turquoise waters or try your hand at sailing. If you're looking for an adventure, the city is full of fun and excitement with the world's fastest roller coast located at Ferrari World (the world's largest indoor theme park). The city is also home to the majestic Sheikh Zayed Grand Mosque and is a hotspot for shopping and fine dining with a wide variety of international flavours including Mediterranean, Arabic, Morrocan, Japanese and European restaurants.
Abu Dhabi
Where desert meets city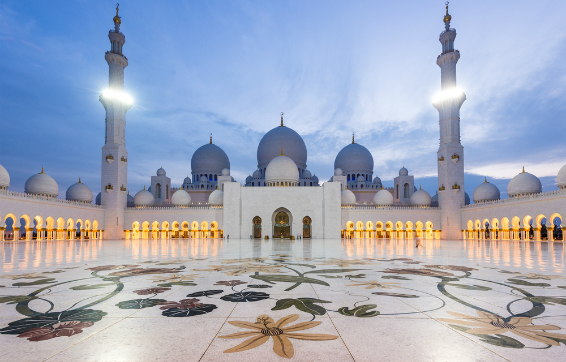 ABU DHABI | Located in the heart of Abu Dhabi, Oaks Liwa Executive Suites provides beautifully designed spacious suites with access to world-class facilities. Feel like royalty in our luxury-drenched hotel exuding sophistication in this exciting capital city.

View Details