Food & Wine | Romance | Road Trip | Beach | Adventure | Family
23 October 2017
48 Hours In Mackay
Mackay has earnt itself a sweet reputation as the sugar capital of Australia, and with two days up your sleeve you'll be able to explore the best of this coastal Queensland region from the reef to the rainforest.
More than a third of Australia's sugar supply comes from the area, but as a tourist you'll be eager to pass by the cane fields in search of tropical islands, lush national parks and blissful white sandy beaches.
Whether you use the small city as a half-way stop between Brisbane and Cairns, or are passing through on the way to the Whitsundays, here's how to spend 48 hours in Mackay.
DAY 1
Kick off with coffee
After you've dropped your bags at Oaks Carlyle or Oaks Rivermarque, give yourself a moment to refresh knowing you are well within walking distance to some of Mackay's best local things to do. Wander over to Wood Street to seek out 9th Lane Grind for a flat white and bite to eat before taking in the local sights. While walking through the CBD keep an eye out for Art Deco architectural beauties. If you're a fan of history and gorgeous buildings, there's an official Art Deco trail you can follow through Mackay's downtown.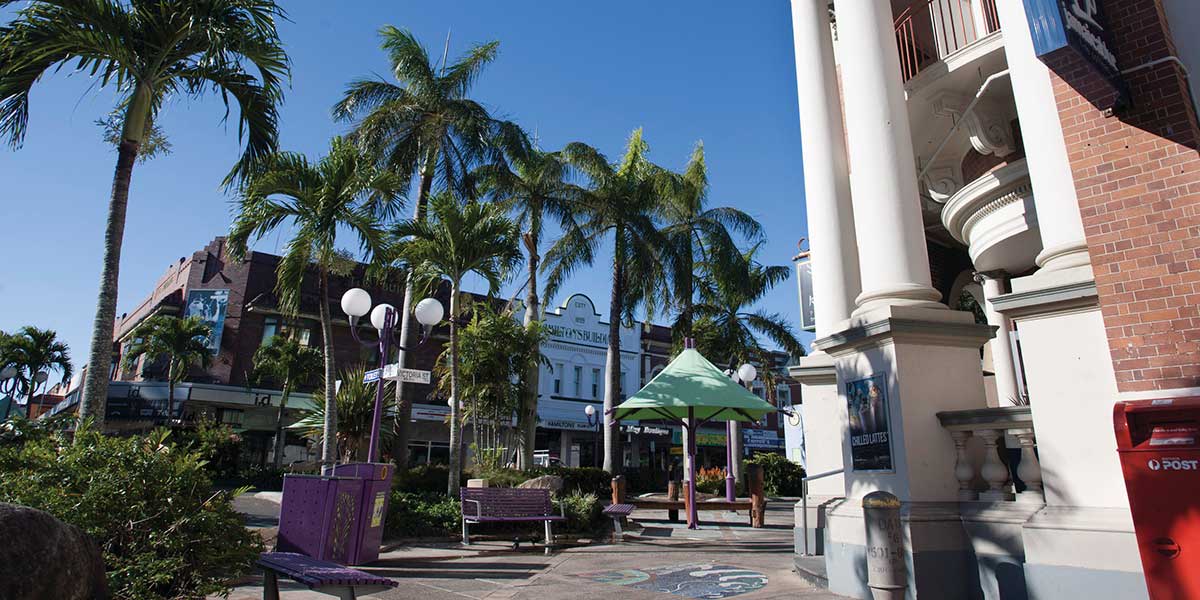 Take a dip at Bluewater Lagoon
Cool off at Bluewater Lagoon in the centre of Mackay. Set within Caneland Park, the three tiered man-made lagoons offer fun for all ages – and are free to use. Open seven days a week, soak up sunshine on the grass before diving into the refreshing pools. Don't forget to give the waterslide a go.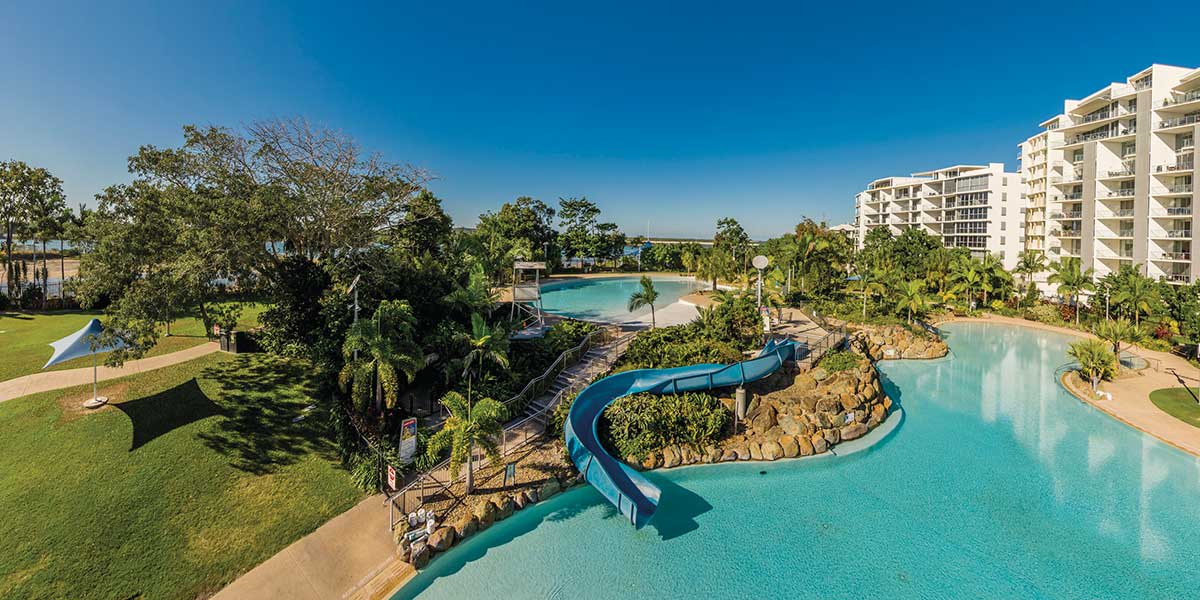 Alternatively, head for the hills
Swap the concrete jungle for a real jungle at Eungella National Park. An hour drive inland, this subtropical rainforest sits 800m above sea level. The name Eungella means "land in the clouds", so expect ever-changing cooler weather and peaks kissed by misty cloud cover. Within the park try your luck to spot a mysterious and shy platypus in the wild at Broken River.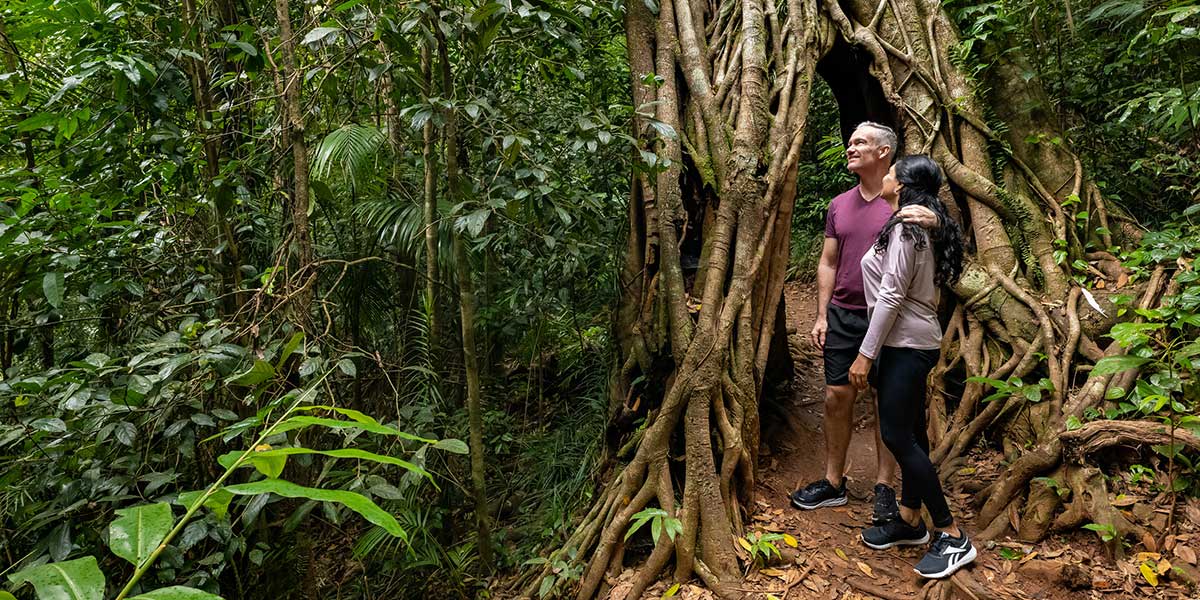 Dinner time in the tropics
After strolling around the waterfront at sunset, venture to downtown Mackay in search of dinner. Families will find tasty pizza and pasta at local favourite Sorbello's Italian Restaurant, which has been open since 1996. Groups of friends will enjoy cracking one (or three) bottles from the 5000-strong wine cellar at The Dispensary. Couples can indulge with a three or five-course tasting menu at The Dispensary or try Fusion128, which dishes up Modern Australian with an Asian and European twist.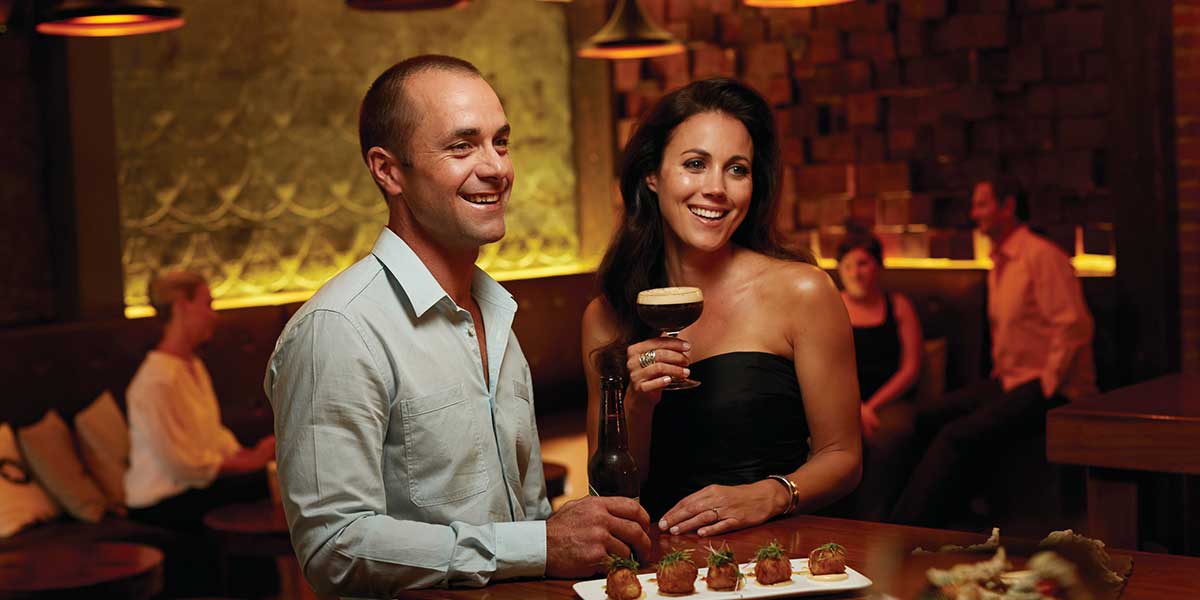 DAY 2
Venture out for a day trip
Your second day in Mackay is a choose-your-own adventure. Stay on the mainland exploring beaches and lush parks, or venture out for an island escape on the Great Barrier Reef. If you can't decide between them, stay an extra day or two and do it all.
Boat out to a Whitsunday island
Take an early morning walk or bike ride along the Blue Water Trail before heading out to Keswick Island on a day trip for a day of water sports, bush-walking, fish feeding and a classic Australian barbecue lunch. Located 32 kilometres from Mackay, this is one of the southern-most Whitsunday Islands and you can get there by boat, plane or helicopter. Much of the island is national park and sub-tropical forest, so bring walking shoes, swimwear, a snorkel and sense of adventure.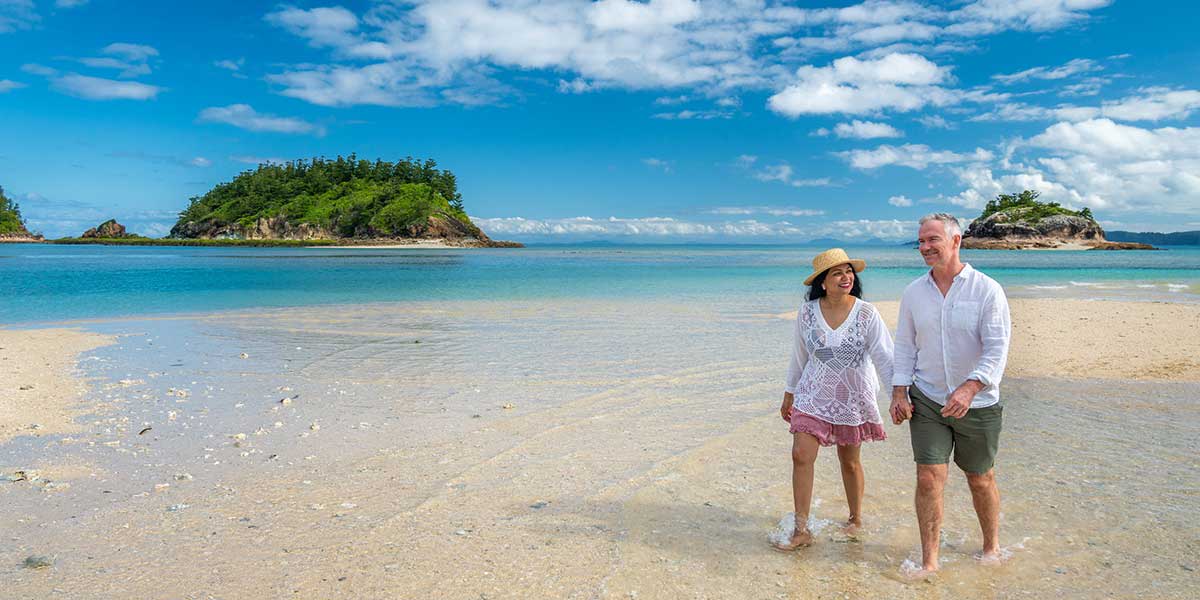 Trek through the hills
If you didn't make it there yesterday, venture to Eungella National Park where if you're lucky enough (and quiet enough and patient enough) you can spot a shy platypus in its natural habitat at Broken River. After hitting the trails and enjoying this microclimate, make time to stop off at Pinnacle Hotel and refuel with one of their famous homemade pies. Afterwards you'll have enough steam to tackle another short walk and explore the gorge and waterfalls.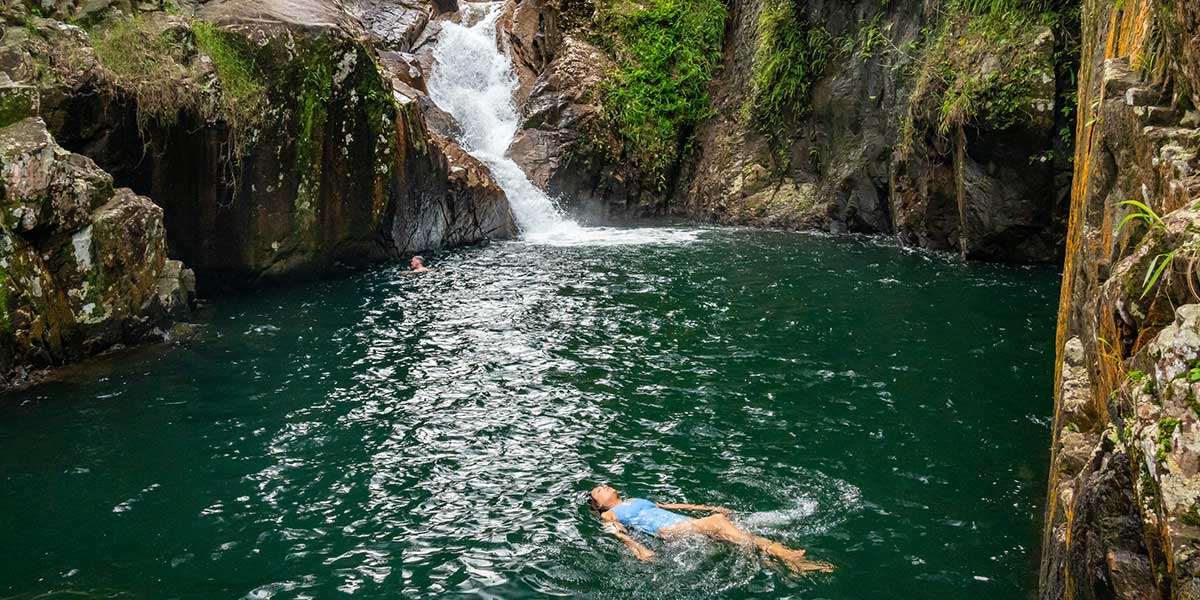 Breakfast with wallabies on the beach
If you're an early riser or love kangaroos, wake up in the dark and drive 45-minutes north to Cape Hillsborough. Here at dawn wild wallabies and kangaroos gather on the Casuarina Beach to snack on seaweed and seed pods that have washed up overnight. While they are used to people, they are wild and will bounce away – so don't get close or spook them as you snap photos. Getting up so early has advantages too. You have the whole day ahead of you. Choose to walk out to Wedge Island while the tide is low, or explore four short trails through Cape Hillsborough National Park.