Love pinot noir? 5 Ways To Explore Wine in Queenstown's Gibbston Valley
Pinot noir fans will already be familiar with New Zealand's Gibbston Valley. A half-hour drive from Queenstown, this spectacular wine region – often called the Valley of the Vines – is home to more than 75 wineries that produce cool climate wines.
But the Gibbston Valley is more than just cellar doors and crisp, juicy pinot noirs. It's also one of the most scenic wine regions in New Zealand with vines squeezed between rugged mountains and the Kawarau River gorge.
Venture out to this high altitude wine region (ideally with a guide or driver) to sip and sample your way between cellar doors, tasting the country's top pinot noir wines, along with chardonnay, pinot gris, riesling and sauvignon blanc.
Here are five fun ways to explore all things wine and beyond in Queenstown's Gibbston Valley:
1. Combine thrills and wine
Combine Queenstown (the adventure capital) with Gibbston Valley (the heart of pinot noir), and you're in for one hell of a tour. Spend an adrenaline-fuelled hour racing about Lake Wakatipu in a high-speed jet boat. You'll soak in the local scenery, enjoy 360-degree views and the unbeatable feeling of pure exhilaration. Afterwards, relax into the afternoon as Appellation Wine Tour whisks you around to four brilliant vineyards, tasting Gibbston Valley wines and learning about the region as you go.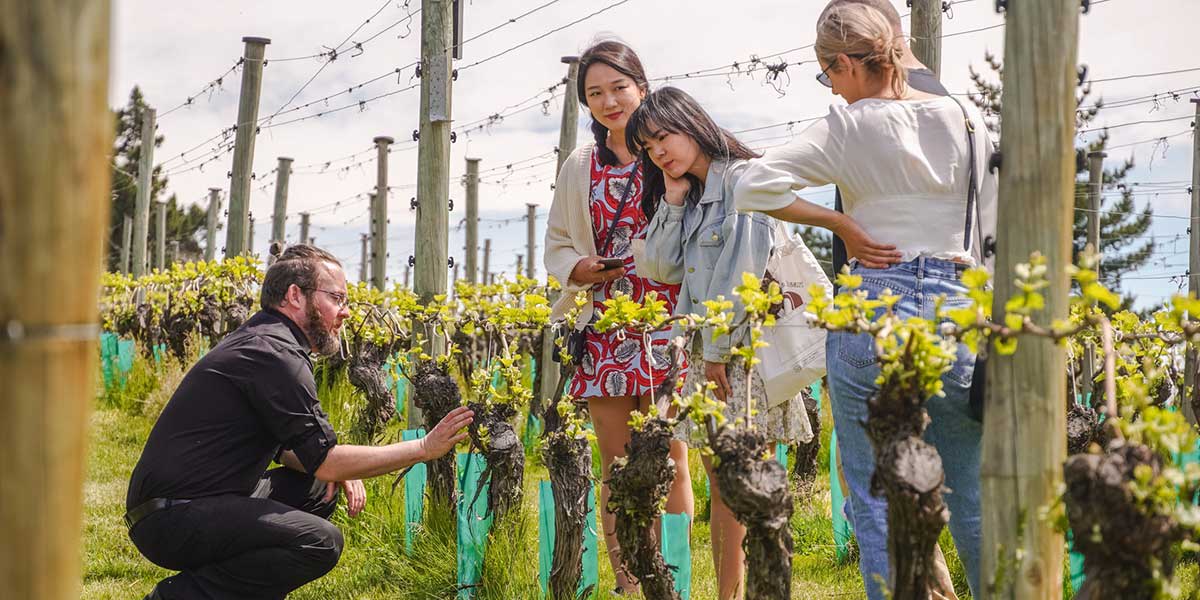 2. Choose to say cheese
Any good wine region is also a gourmet food wonderland – and the Gibbston Valley certainly has some cool and unique producers. Visit Gibbston Valley, the winery, to experience New Zealand's largest wine cave, the region's oldest vineyards and to combine your wine tasting with local cheese. At the Cheesery & Deli you can taste local artisanal cheese, enjoy a casual lunch or enjoy a wine and cheese tasting among a spectacular setting.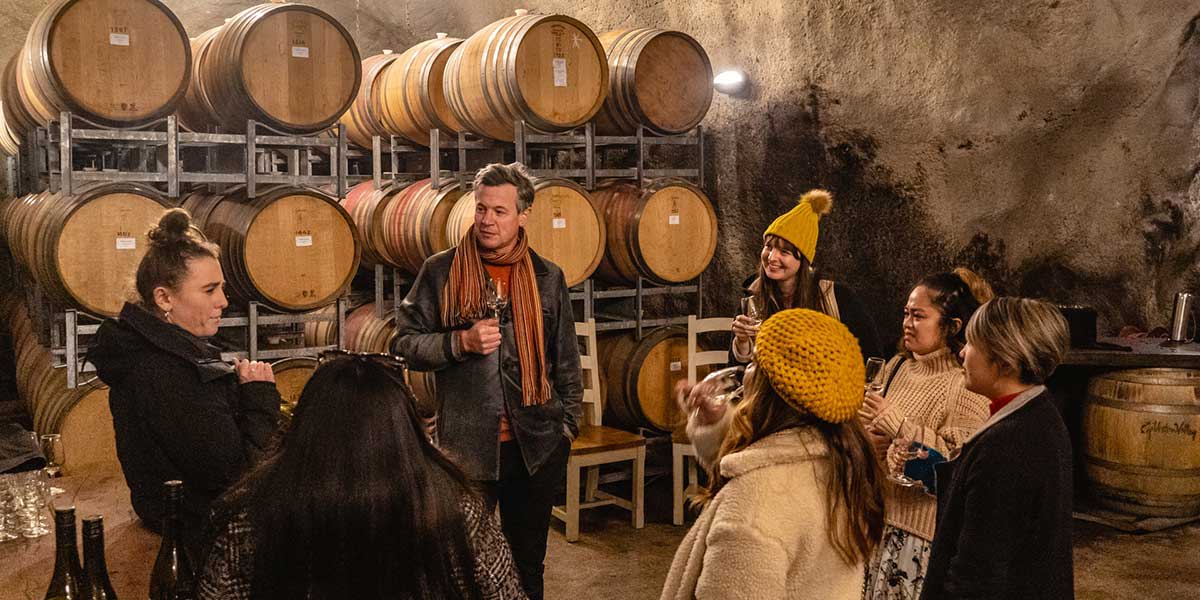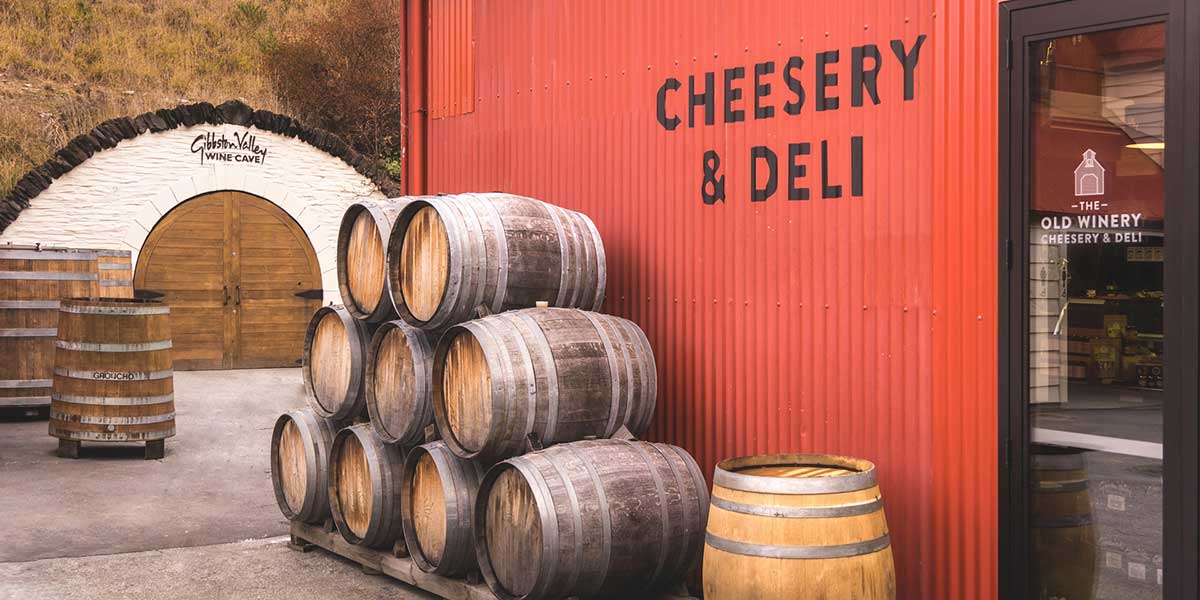 3. Cycle the Gibbston River Trail
If you're a wine lover but seeking a bit more of an adventure, ditch the traditional transport option and ride a bike through the vibrant valley. Hire a bike at the Gibbston Valley Cycle Centre and make your way around some of New Zealand's most adventurous yet scenic trails with great picnic spots and cellar doors to stop at along the way. We recommend riding the Gibbston River Trail, this easy trail takes riders through the beautiful Central Otago wine region and to various attractions including the historic Kawarau Bridge and nearby wineries.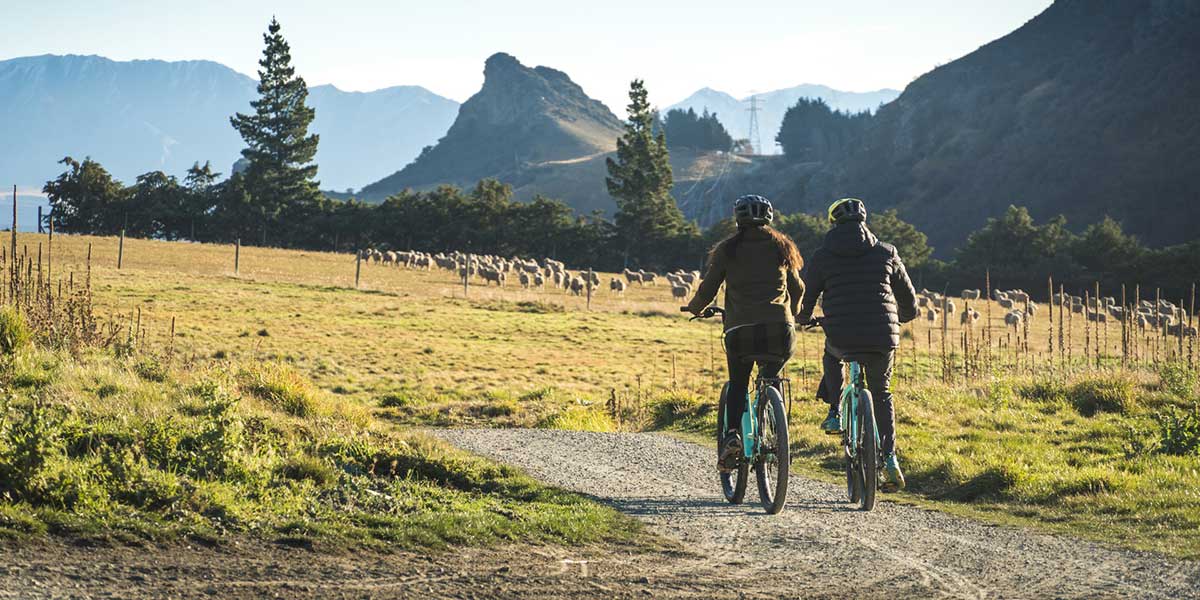 4. Picnic at the Pie, Pint and Pinot Festival
In April when the leaves of gorgeous Arrowtown turn to hues of burnt orange and copper, the historic mining town comes alive with festival fun. Part of the annual Arrowtown Autumn Festival, celebrate all things great about this patch of the world with the locals when the Pie, Pint and Pinot event pops up. Bring a picnic rug and kick back on the lawn with a glass of pinot noir or pint of local craft ale.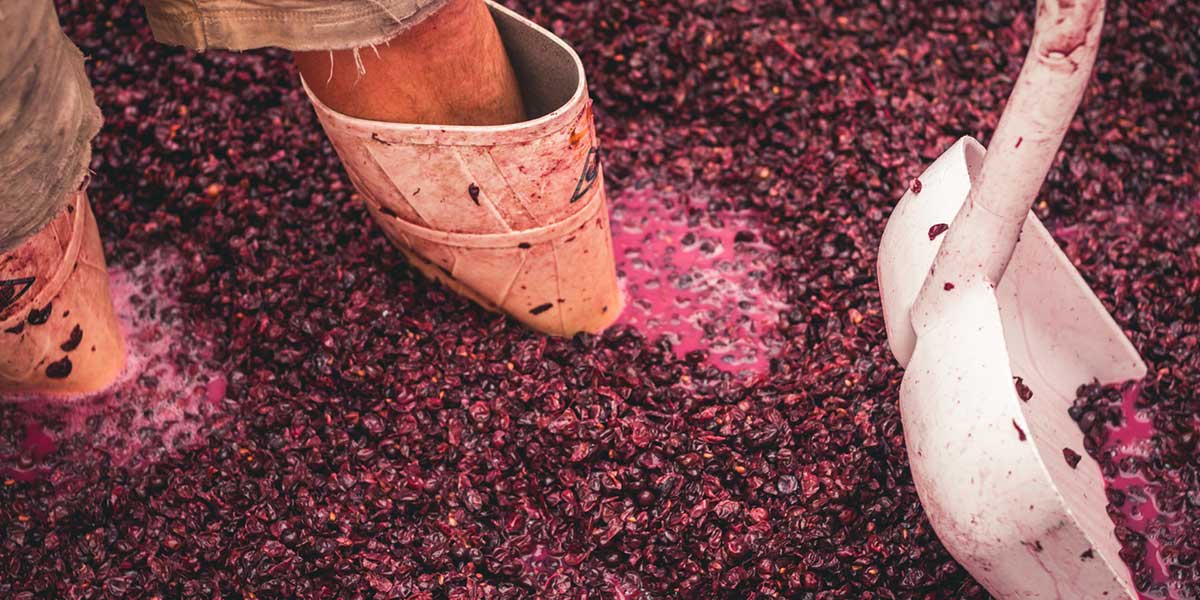 5. Join the world's first gin heli tour
Yes, of course you can take the chopper from vineyard to vineyard, sipping and sampling your way between cellar doors. For something completely different (and for those less fond of pinot noir), why not hop aboard the world's first heli gin tour? Departing from Queenstown, take to the skies and drop by three distillery doors to taste the local New Zealand gins. Cheers to the good life!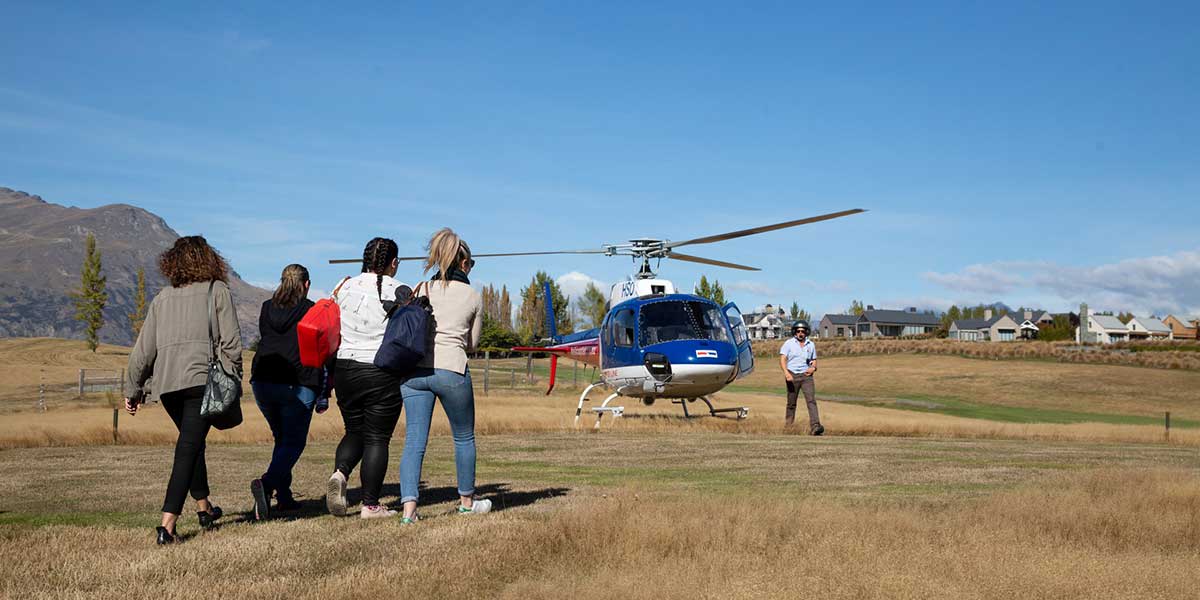 There's much more to explore in the Gibbston Valley, from craft beers and gourmet restaurants, to chocolate tastings, boutique shops and breathtaking scenery everywhere you look. Use Queenstown as you base and explore the Valley of the Vines next time you're on the South Island.
Back
Oaks Hotels & Resorts