Close
MYOAKS Members get our best rates and exclusive members only benefits! Join by booking a MYOAKS rate today.
FREE & easy to join
10% off your booking
Wi-Fi Inclusive
Kids eat FREE at selected hotels
Early check-in & late check-out
Hervey Bay, Queensland, Australia
Oaks Hervey Bay Resort and Spa
— A water lovers paradise and stepping off point to World Heritage-listed Fraser Island,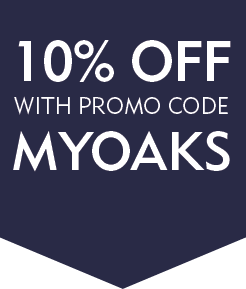 Enter promo code MYOAKS when making a booking to receive a 10% discount and join the loyalty program.
Rooms
HERVEY BAY HOTEL ACCOMMODATION | BEAUTIFULLY-APPOINTED ONE, TWO AND THREE-BEDROOM HOTEL SUITES
1 Bedroom Pool View

King sized bed
Spa bath
Kitchen
Laundry
Living & dining areas
Tea & coffee making facilities
Air conditioning
Balcony/terrace
Inclusive Wi-Fi
Foxtel

1 Bedroom Ocean View

King sized bed
Spa bath
Kitchen
Laundry
Living & dining areas
Tea & coffee making facilities
Air conditioning
Balcony overlooking the ocean
Inclusive Wi-Fi
Foxtel

1 Bedroom Premier Ocean View

King sized bed
Spa bath
Kitchen
Laundry
Living & dining areas
Tea & coffee making facilities
Air conditioning
Balcony overlooking the ocean (higher floor)
Inclusive Wi-Fi
Foxtel

2 Bedroom Pool View

2 king sized beds or 1 king and 2 singles
Spa bath
Kitchen
Laundry
Living & dining areas
Tea & coffee making facilities
Air conditioning
Courtyard overlooking the pool
Inclusive Wi-Fi

2 Bedroom Ocean View

2 king sized beds or 1 king and 2 singles
Spa bath
Kitchen
Laundry
Living & dining areas
Tea & coffee making facilities
Air conditioning
Balcony overlooking the ocean
Inclusive Wi-Fi

2 Bedroom Premier Ocean View

2 king sized beds or 1 king and 2 singles
Spa bath
Kitchen
Laundry
Living & dining areas
Tea & coffee making facilities
Air conditioning
Balcony overlooking the ocean (higher floor)
Inclusive Wi-Fi
Foxtel

3 Bedroom Pool View

2 king sized beds & 1 queen or 1 king, 1 queen & 2 singles
Spa bath
Kitchen
Laundry
Living & dining areas
Tea & coffee making facilities
Air conditioning
Balcony overlooking the pool
Inclusive Wi-Fi
Foxtel

3 Bedroom Ocean View

2 king sized beds and 1 queen or 1 king sized bed, 2 singles and 1 queen
Spa bath
Kitchen
Laundry
Living & dining areas
Tea & coffee making facilities
Air conditioning
Balcony overlooking the ocean
Inclusive Wi-Fi
Foxtel

3 Bedroom Premier Ocean View

2 king sized beds and 1 queen or 1 king sized bed, 2 singles and 1 queen
Spa bath
Kitchen
Laundry
Living & dining areas
Tea & coffee making facilities
Air conditioning
Balcony overlooking the ocean (higher floor)
Inclusive Wi-Fi
Foxtel

3 Bedroom Penthouse

2 king sized beds and 2 singles
Split over 2 levels
Spa bath

Kitchen
Laundry
Living & dining areas
Tea & coffee making facilities
Air conditioning
Entertainment deck overlooking the ocean
Inclusive Wi-Fi
Foxtel
Oaks Hotels & Resorts