Brisbane, Queensland, Australia
Oaks Brisbane on Charlotte Suites
"Great position great apartment"
Position is the CBD of Brisbane is perfect just a couple of minutes to the mall. Rooms are clean, serviced every day and well equipped. Reasonable price for a visit .... Only good things to say! The higher floors offer great views - we were very fortunate to get the 36th floor unit.
— williamsR6520PH, TripAdvisorRead Reviews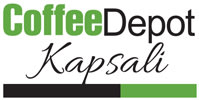 Coffee Depot Kapsali | Brisbane City
Located just a couple of steps (turn right as you exit our front doors) Coffee Depot Kapsali is open for breakfast and lunch 7 days a week, serving up a great range of traditional favourites and sensational new delights. The staff are friendly, the food is delicious and it's literally on our door step! Perfect for your early morning meeting over coffee or a working lunch over a couple of burgers. Gluten free options and other dietary requirements are also catered for.
PHONE: (07) 3211 0181
Opening hours:
Monday to Saturday: 6.00am - 3.30pm
Sunday: 7.00am - 12.00pm
Breakfast & Lunch Menu
Oaks Hotels & Resorts