March Makes for Perfect Event Weather!
March makes for perfect weather for outdoor events as summer transitions into autumn, host a summer soiree or twilight showcase. Oaks Hotels & Resorts are known for their custom-made events, our team works with you every step of the way to bring your vision to life! Here's our top three Oaks locations where you can tailor your very own outdoor event. The only limit is your imagination!
Oaks Oasis Resort on the Sunshine Coast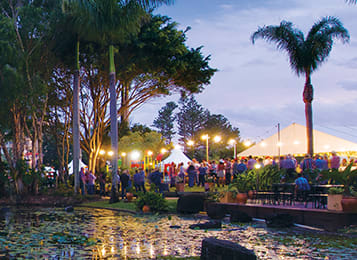 Escape the boardroom and head to the Sunshine Coast. This spacious, tropical paradise boasts 10 acres of perfectly landscaped lawns and gardens for you to entertain your guests on. The flexible outdoor area can be set-up with any theme or style in mind, perfect for tee-pees and marquees with the ability to cater for groups of all sizes. Learn more.
Oaks Cypress Lakes Resort in the Hunter Valley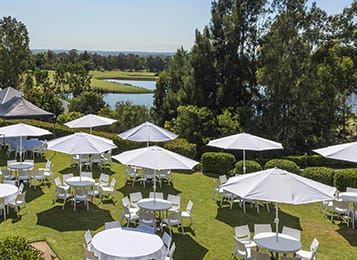 Located in the Hunter Valley, this world-class venue has a range of unique outdoor venues including a start of the art pool marquee, sprawling lawns overlooking the lake and the ability to set up events on our golf greens. We can cater for a small management retreat to a major brand launch, wedding or special party. Learn more.
Oaks Mon Komo at Moreton Bay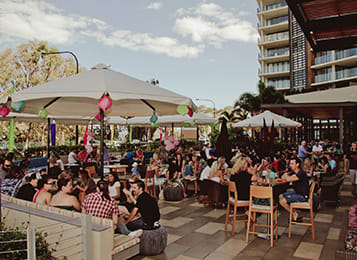 Only 35 minutes from Brisbane's CBD and perfectly positioned overlooking Moreton Bay, the Mon Komo Hotel partners with Oaks Mon Komo resort to offer unique summer packages for events of all sizes both indoor and outdoor. Embrace the sea breeze and hold an event on our spacious deck.