Adventure | Family | Food and Wine | Road Trip
15 July 2022
5 Classic Things To Tick Off Your Sydney Bucket List
There's nowhere else on earth quite like Sydney. Australia's largest city effortlessly combines the sunshine and surf with cosmopolitan city vibes. In one day you can brunch at Bondi, climb the iconic bridge and boogie down at the city's best bars.
Here are five classic Sydney experiences you absolutely must add to your itinerary.
1. Sydney Fish Market Tour and Cooking Class
Every weekday morning a fascinating auction takes place at Sydney Fish Market, the largest market of its kind in the southern hemisphere. Using a Dutch, reverse auction method that dates back hundreds of years, 50 tonnes of seafood is traded within a matter of hours.
The diversity of seafood available at Sydney Fish Market places it in a league of its own. When you join a guided morning tour you'll hear about how your food gets from the ocean to your plate, plus why you should look beyond salmon, trout and prawns when selecting seafood to cook at home.
If you're seeking further kitchen inspiration, join an excellent cooking class in the modern kitchen located upstairs from the auction floor at Sydney Seafood School.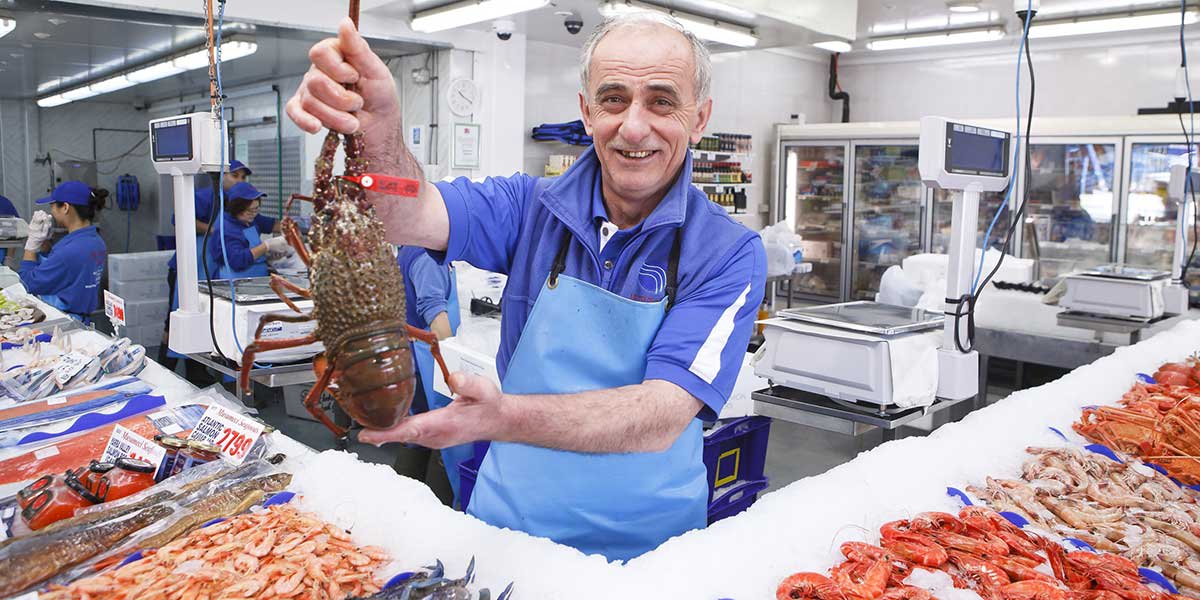 2. Harbour Bridge Climb
Conquer this iconic landmark when you and your crew climb more than 1,300 steps up the famous arch to reach the best 360-degree view of the fabulous city of Sydney. Beyond the incredible panoramic views of the Opera House, CBD and Sydney Harbour, climbing along the catwalks on the inner and outer arches is a pretty sweet thrill and will surely have your heart racing.
Choose from various options such as the express version or dawn, sunset and night climbs. Along the way you'll learn all about the history of the famous bridge, and how six million rivets keep the world's fourth largest single span bridge together.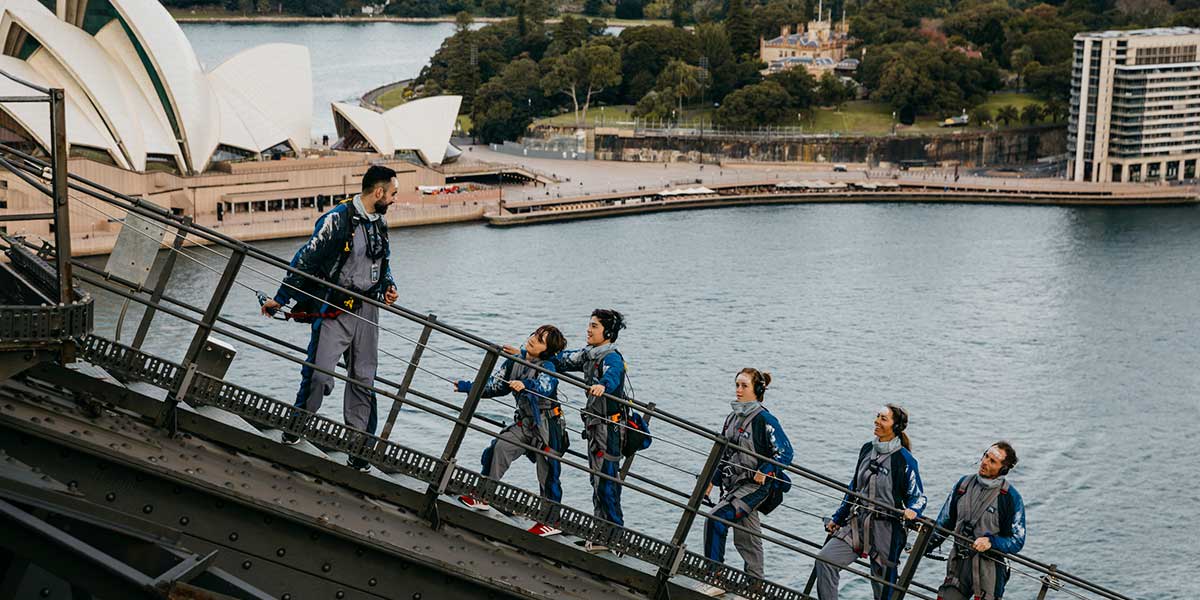 3. Dine in Darling Harbour
Framed by restaurants, bars, tourist attractions and great shopping, Darling Harbour is a delicious hotspot and neighbourhood favoured by locals and visitors.
Hurricanes Grill is an institution, famous for racks of their mouthwatering ribs. Request a table on the outer deck when making a reservation. Across the water is Café Del Mar, where chefs creatively infuse Mediterranean, North African and European dishes. If you've got a big appetite, you can't beat the quality, value and variety at Braza, a Brazilian Churrascaria where different cuts of grilled meat are served right at your table.
For something a little less formal, drop into the food court inside the Harbourside Mall where you can pick up a cheap lunch and find a bench by the waterfront.
Darling Harbour is more than delicious restaurants (even though it has plenty of those). Catch a show at one of the theatres, waste time with wax at Madame Tussauds Sydney, drop into The Star Casino, wander the Chinese Garden of Friendship, go Kingpin Bowling, visit Wild Life Sydney Zoo and let kids splash about in the waterpark.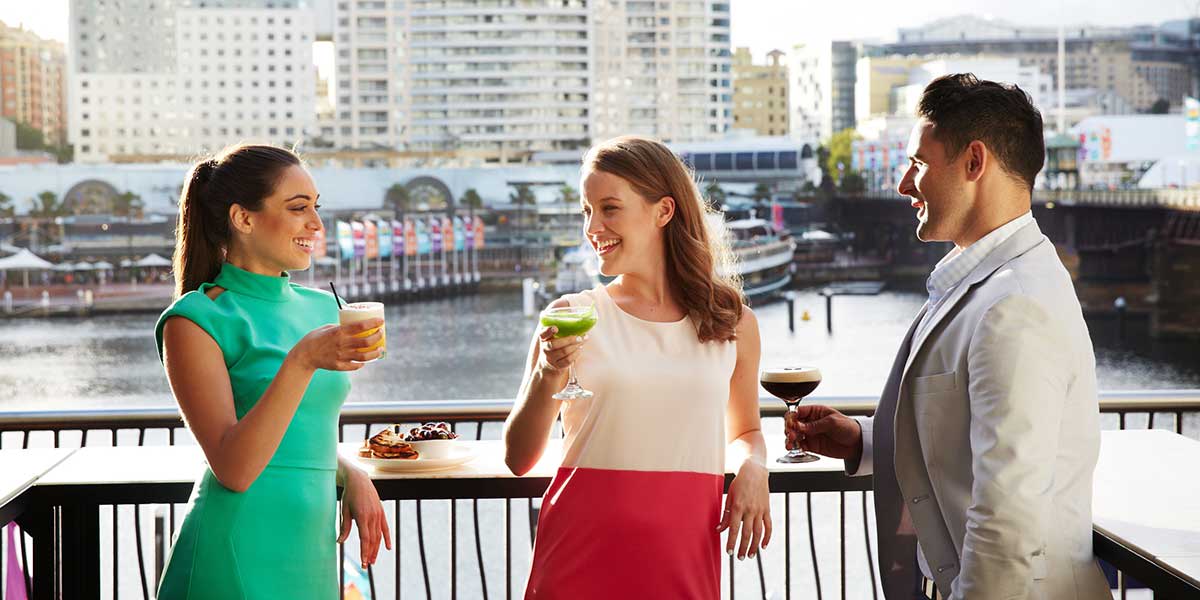 4. Surf in Bondi Beach
Bondi Beach, a perfect golden crescent with squeaky white sand and rolling waves, is well deserving of its reputation as the world's best urban beach.
Sure you can lounge with the rest of the sun-worshippers on Australia's most famous beach, or you could get your heart pumping trying to catch the swell. If you've always wanted to try surfing there's no better place to hit the waves.
Lets Go Surfing will hire you a surfboard for a couple hours, or, if you've never tried surfing before, book a lesson with a friendly instructor. Getting up on a board for the first time at Bondi Beach is a memory and achievement you'll never forget.
Beyond the beach, head to Australia's oldest surf lifesaving club for a post-surf beer, drop by a hip cafe for coffee brunch by the water, or lace up those sneakers and walk the popular Bondi to Bronte coastal walk.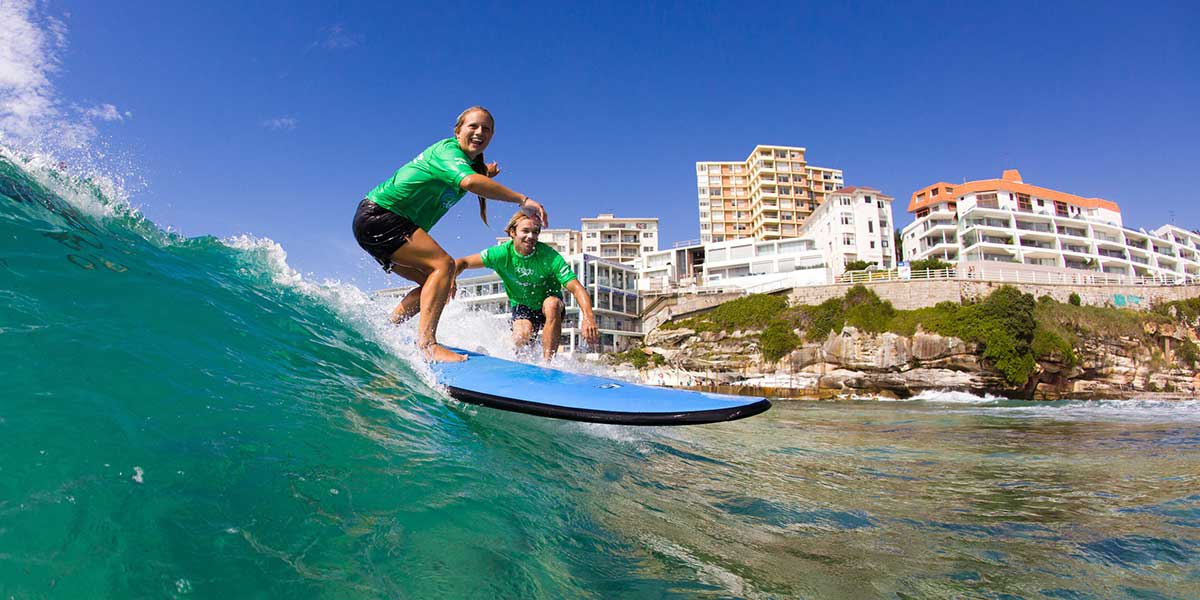 5. Sydney Opera House Tour
The dramatic history of the design, engineering and construction of Australia's most famous building is worthy of an opera itself. Learn all about the nitty gritty of the Sydney Opera House on a daily tour that takes you into the various auditoriums, and reveals fascinating trivia.
Better yet, with around 2500 performances a year, book a ticket to see a show while you're in town. There's almost certainly something happening on stage that day.
The opera house is actually the most visited attraction in Australia, and for a building that opened 10 years behind schedule and 1357% over budget, it never fails to inspire awe and wonder. Worth it, we say.